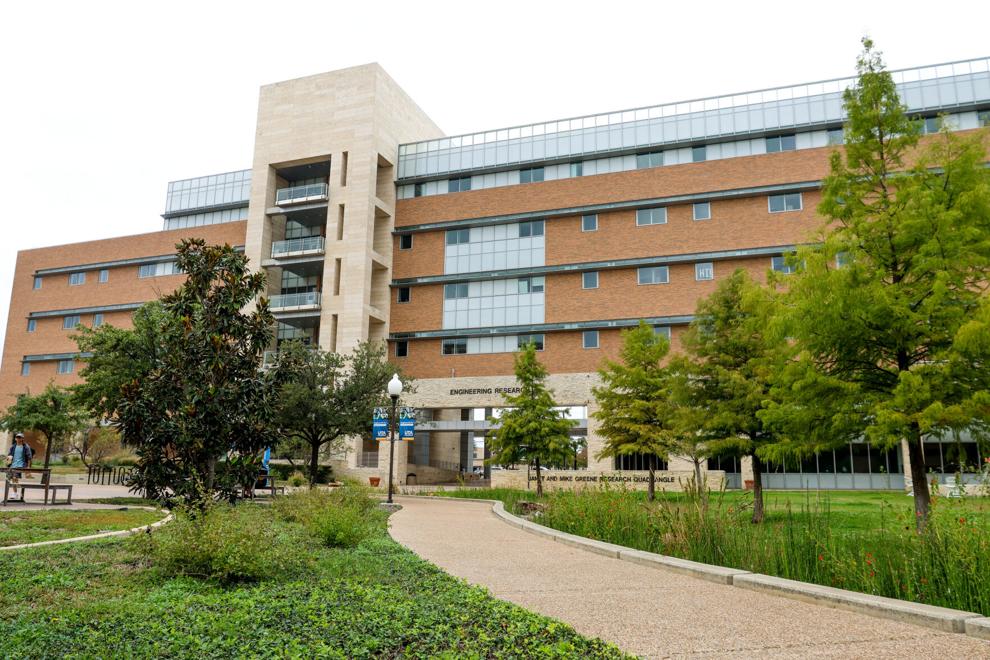 UTA received a $12 million gift — the largest single philanthropic investment in the university's history — to support resource and energy engineering, according to a university statement Wednesday.
The gift came from alumnus Kelcy Warren, a billionaire and executive chairman of the Board of Directors of Energy Transfer LP. Warren graduated in 1978 with a bachelor of science in civil engineering and is the first UTA alumnus to serve on the UT System Board of Regents, according to previous Shorthorn reporting. His term lasts until February 2025.
Warren's funding will fuel faculty and research in the College of Engineering's new resource and energy engineering bachelor's degree program scheduled to launch in fall 2023. The program, one of the first in the nation, will prepare students to apply engineering principles to the design, development and operational evaluation of energy generation, storage, conversion and distribution systems.
"I am honored to give back to the institution that has played such a pivotal role in advancing my educational and professional journeys," Warren said in the statement. "Texas faces a critical need for highly skilled graduates who can manage energy resources, and this innovative REE program will help meet that demand."
The funding will help UTA create an endowed professorship to recruit a faculty member to lead the resource and energy engineering field. It will also provide scholarship support for engineering undergraduate students and fellowship support for graduate students.
It will also create the Kelcy Warren Career Experience Center to allow engineering undergraduates to engage in experiential learning, such as internships and co-ops, and another state-of-the-art free laboratory space and equipment. This will help faculty and students explore today's energy challenges, according to the statement.
Named a UTA Distinguished Alumnus in 2007, Warren has supported UTA for over 25 years through 10 gifts totaling more than $4 million, according to UTA's press release. He has a net worth of $4.8 billion.
President Jennifer Cowley said in an email that the gift will transform lives and enhance the trajectory of the university.
"Regent Warren's bold philanthropic vision promises to create an enduring legacy at his alma mater and will establish UTA as a national leader in this increasingly important arena," Cowley said.
The program will be housed in the Electrical Engineering Department and includes instruction in conventional and renewable energy sources. It looks to address a vital workforce need while also ensuring that graduates understand both engineering and business interests, according to the press release.
"Regent Warren's unprecedented gift will accelerate our ability to produce a pipeline of talented engineers who are ready to make an immediate impact in the dynamic energy sector," said Peter Crouch, College of Engineering dean, in the press release.
In a 2019 interview with The Shorthorn, Warren said he flunked out after his first year with UTA, as his upbringing in a small East Texas didn't prepare him for an independent life in college. But after coming back to his hometown in White Oak, Texas, he found the passion to finish school.
His degree ultimately led him to start Energy Transfer in 1996 with his business partner Ray Davis. The company owns approximately 120,000 miles of pipelines and associated energy infrastructure, including the Dakota Access Pipeline, across 41 states transporting oil and gas products in the U.S. Approximately 30% of the nation's crude oil and natural gas moved on its pipelines.
In 2012, Warren donated undisclosed millions of dollars for the Woodall Rodgers deck park, which was renamed to Klyde Warren Park in honor of Kelcy Warren's son. The park, located on Woodall Rodgers Freeway in Dallas, serves as a green space and contributes to the Arts District in the city's downtown.
A member of the Texas Business Hall of Fame, Warren said in 2019 that he was requested to serve on the Board of Regents by Gov. Greg Abbott.
"As a UT System regent, Kelcy Warren consistently demonstrates a deep commitment to students and the potential they bring to our state's future. His extraordinary generosity to his alma mater, in an area that is vital to Texas' well-being and competitiveness, is far-sighted and will serve our students extremely well," UT System chancellor James Milliken said in the press release.
@DangHLe