FORT WORTH — The campaign for Democratic presidential nominee Joe Biden and Kamala Harris, Democratic vice presidential nominee, made a stop in Fort Worth on Wednesday as part of the "Battle for the Soul of Our Nation Bus Tour."
The event aimed to energize the community and encourage people to head to the polls and vote. It was the campaign's first visit in the Metroplex this week and came on the heels of an announcement that Harris will visit Fort Worth on Friday.
As the campaign bus made its way to the Miller Avenue Government Center for the event, dozens of President Donald Trump supporters gathered for a counterprotest. The group carried flags and signs while a parade of cars supporting the president drove past honking their horns and chanting at those on the sidewalk.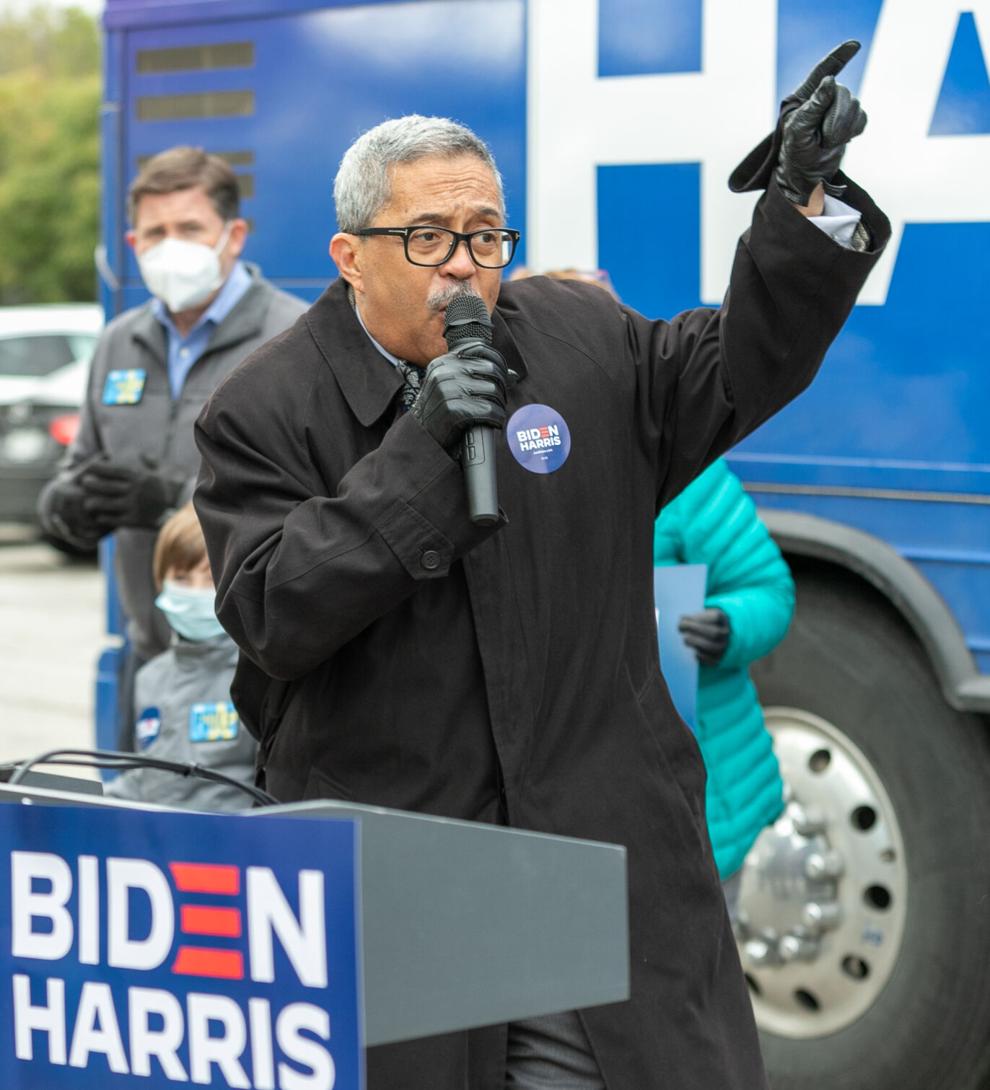 Biden and Harris supporters cheered as the bus made its way into the parking lot for the event.
Tarrant County Commissioner Roy Charles Brooks was one of several people that spoke to the crowd.
Brooks encouraged people to not be intimidated by the Trump supporters, who were separated by the red and blue bus of the Biden and Harris campaign and law enforcement.
"This is our time," Brooks said. "We are gonna take care of our business, and when we take care of our business there will be a new occupant of the people's White House."
In front of the bus, supporters for Trump and Biden engaged in a back and forth, often yelling at each other across the parking lot.
Denton resident Kelly Neidert came to show her support for Trump and the oil industry because she feels it is an important issue this election year. Neidert said she didn't think there would be so many supporters for Biden but ultimately felt like things went well on their side.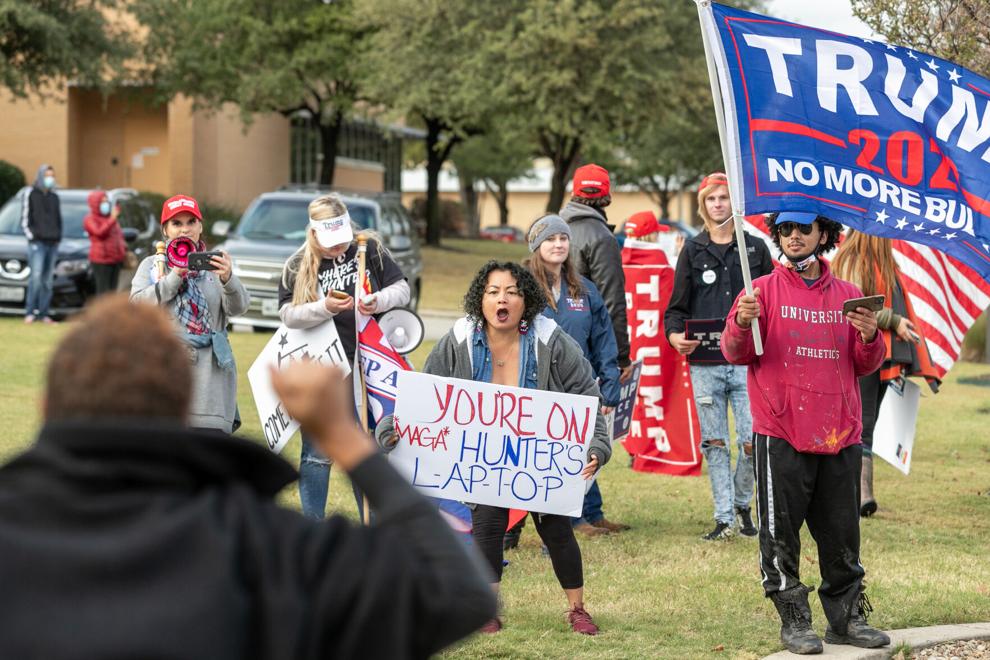 Fort Worth resident Tara Wilson addressed the crowd of about 60 Biden and Harris supporters. Wilson said Harris' visit on Friday shows that the campaign is aware of the Latino community and finds them important.
She said she plans to run for Fort Worth City Council in the next election, but being active in the community and encouraging others to vote is more important to her.
The "Battle for the Soul of Our Nation Bus Tour" is scheduled to make stops across the state on Thursday and Friday, including Houston, Corpus Christi and San Antonio.
@elias_valverde