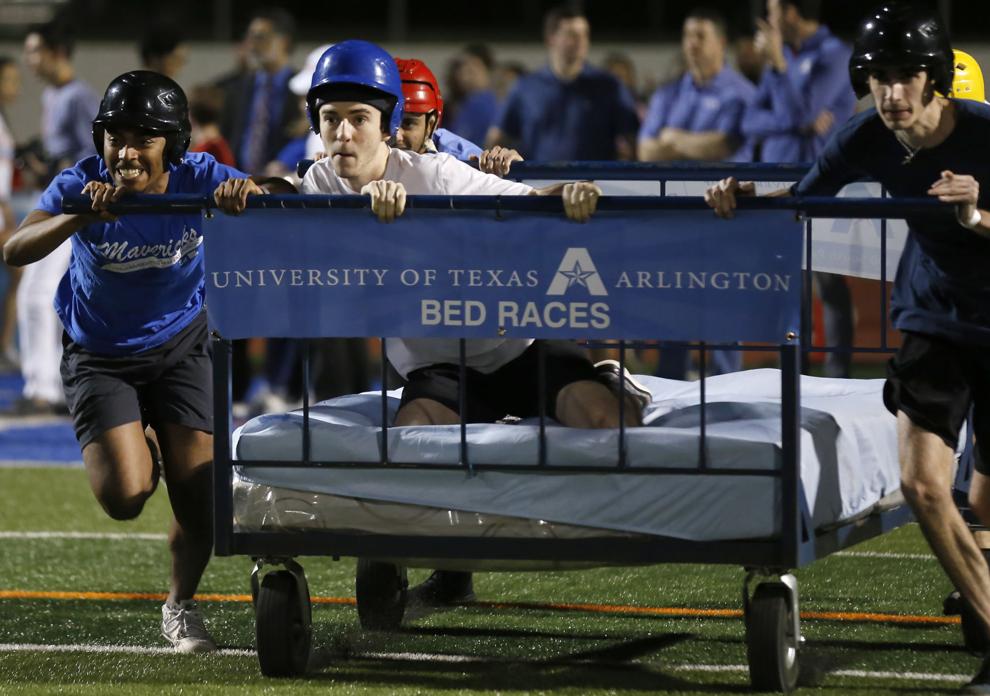 Students and faculty members dressed in their favorite '90s cartoon costumes and danced to the "Cupid Shuffle" by Cupid during the 39th Annual Bed Races event.
The event hosted by Campus Recreation and EXCEL Campus Activities took place Wednesday at the Maverick Stadium. Bed Races has taken place during the fall semester in the past but was moved to the spring semester for Spirit Week.
Bed Races, which began in order to celebrate the opening of Maverick Stadium in 1980, has been a campus tradition ever since, according to the EXCEL Campus Activities Website.
President Vistasp Karbhari said traditions are among the things that bring students and the community together.
"This is where we see what Mavericks are all about," he said. "When we come together, and we enjoy ourselves together in the evening."
Teams were composed of five members, said Travis Lankford, sport programs assistant director. Each member was required to sign waivers and wear helmets and shoes during the race.
There were three different heats, with multiple races within each heat, said Olivia Dietrichson, Campus Recreation administrative assistant.
Sixty-seven teams raced for a title in the women's, men's and corecreational divisions, she said.
Winners in each division included: Zeta Tau Alpha 1 for the women's, Trinity Tree House Frogs for the men's and Ghetto Prairie for corecreational. Each team had the best time in its respective division.
Justin Harris, Ghetto Prairie team member, said he felt nervous before the race but felt accomplished after the win.
A costume contest was held during the event for individual costumes and the team with the most spirit. The team Healthy Heroes, composed of faculty members from the College of Nursing and Health Innovation, won the team award. Ayman Arafa, management and marketing junior, won the individual award for his crawfish costume.
Karbhari said students dressed up in costumes to express their individuality while also having fun.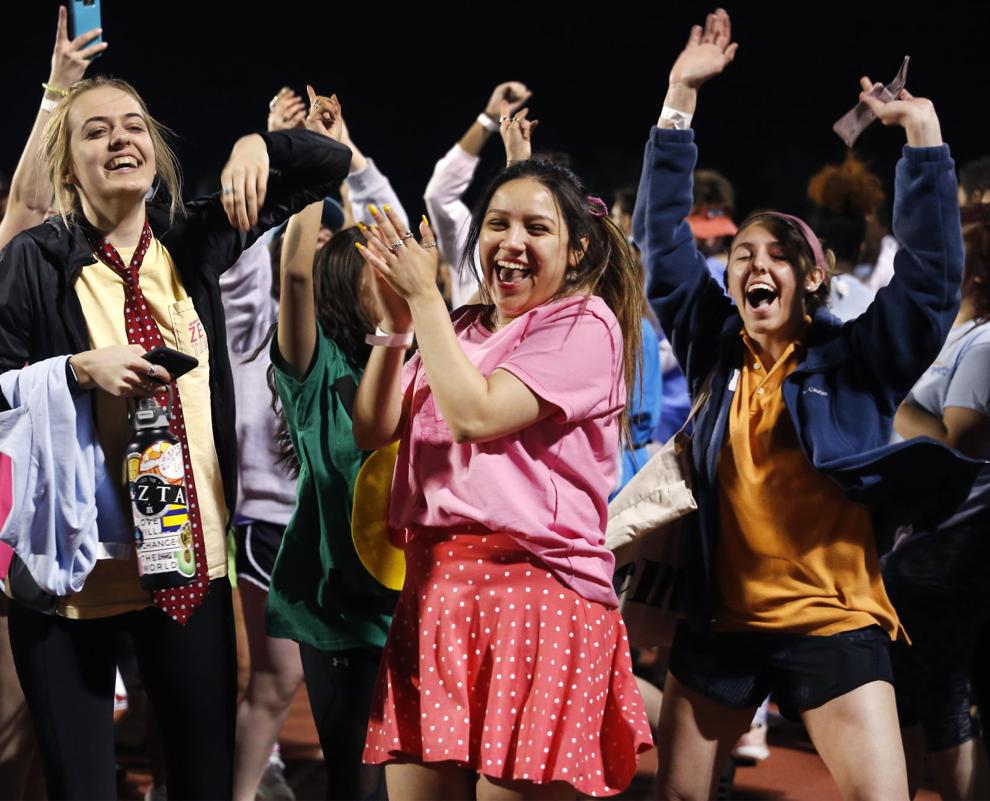 Inflatables, Connect4 and bean bag toss were a few games attendees could participate in if they were not watching the races. Music surrounded the stadium throughout the night, and a music trivia game and a dance off were held.
Students can come and have fun or come and try to win, said Durl Rather, Campus Recreation associate director. The event is unique because it's not all about winning.
"It's a very uncommon thing, and I think that's what's cool about it," he said.
@Angie_Perez99