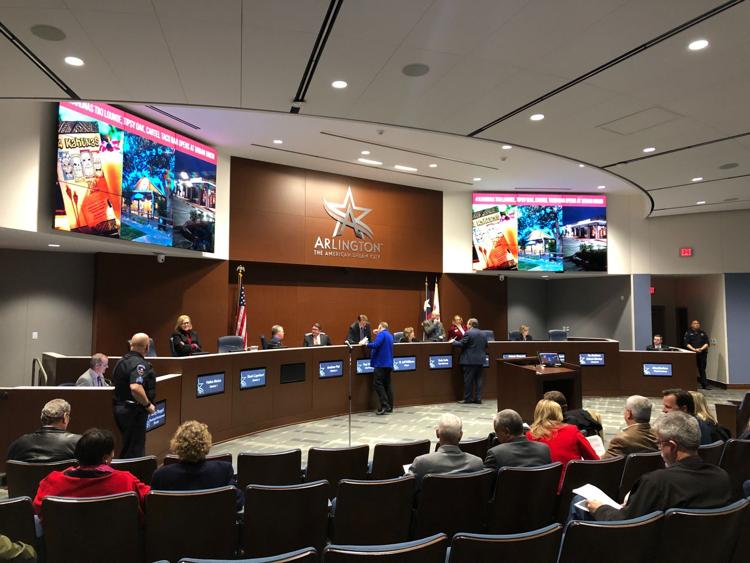 In its first meeting Wednesday night, the Unity Council introduced its members and prepared for the road ahead.
Arlington's City Council created the council in June, charging its members with discussing potential improvements to citywide equality throughout several months. Several members elected to the Unity Council are currently involved or were previously involved with UTA in some way.
City council member Barbara Odom-Wesley nominated Jason Shelton, council chairperson and associate professor of anthropology and sociology, for his high regard in his field of study.
"I am confident that Dr. Shelton brings experience, heart, expertise and the academic rigor that this unity work requires," Odom-Wesley said.
The Unity Council will study Arlington's equity and discrimination by analyzing survey data and interviewing citizens. Shelton said he's already looking at survey data collected in Arlington and data from the U.S. Census Bureau.
Council members will then connect statistics to what is gathered through public input. Shelton's proposed scope of study included economic disparities, education and workforce training, housing, health and wellness, policing and criminal justice.
He hopes the council will ground its discussions in research when addressing social problems so that other families have better experiences in Arlington.
"I want everyone to have the opportunity that my wife and I have had," he said. "To come from someplace else and have an amazing family life and experience here."
Shelton moved to Arlington in 2008 with his family and has worked at UTA since then. He mentioned the difficult conversations he had with his two daughters in recent months.
He had to explain why monuments were brought down and why some people like a specific flag while others don't.
"Don't get me wrong, a great number of African American families have that conversation, but my wife and I have had to have that conversation a little bit sooner than maybe we thought we would," he said. "Especially with our 9-year-old."
Student Body President Blaize LaFleur wanted to be on the council because it felt like an opportunity to expand her impact while learning more from other committee members. She's also a political action chair for UTA's NAACP chapter and is currently developing a diversity curriculum for incoming UTA students.
"I just expect everyone to work hard, do their part and produce tangible and beneficial results for the city," she said.
Mayor Jeff Williams thanked the council members for participating and reviewed their four charges. They have an opportunity to make a change for the better in Arlington, Williams said.
He advocated for council members to seize the day and help push Arlington forward in eliminating discrimination on all levels.
"We all know that opportunities are like sunrises," he said. "If you wait too long, you miss them."
The Unity Council is scheduled to meet again Aug. 25 at 6 p.m.
@colby_farr