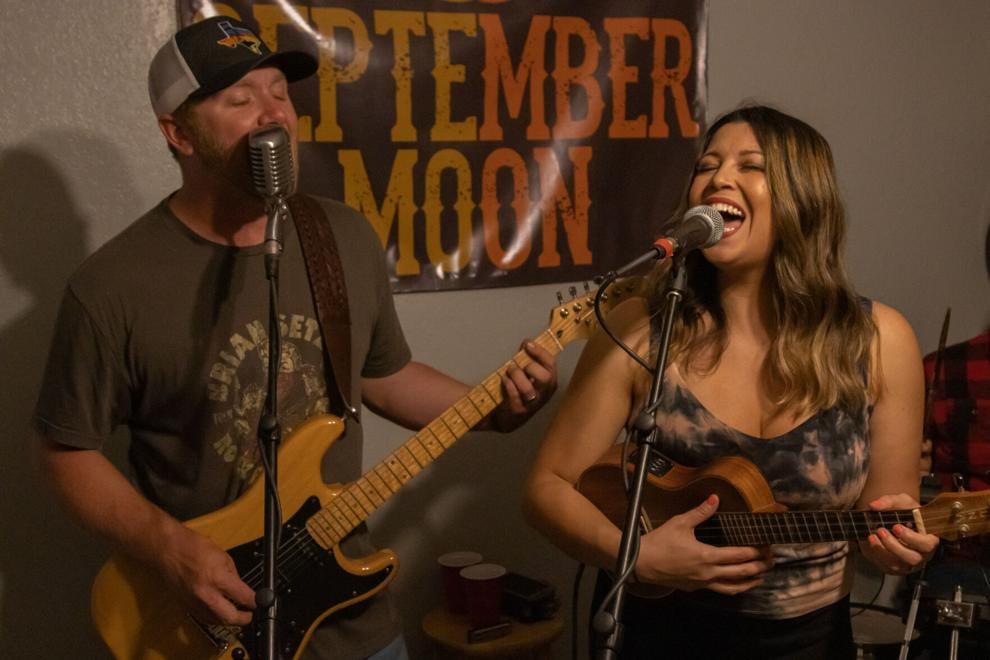 As COVID-19 restrictions begin to loosen and vaccination rates around the city rise, the local music scene is looking to bounce back and contribute to the Arlington experience once more.  
Prior to the pandemic, Arlington musicians could be found playing at bars and restaurants like The Tipsy Oak, networking at local shops like Truth Vinyl and rubbing shoulders with national artists on the Levitt Pavilion stage. In the early days of the pandemic, the music scene went silent. 
Daniel Brown, vocalist and guitarist for September Moon, said he was excited about the momentum of Arlington's music scene before the pandemic. He recalled varied and vibrant music offered around town. From hip-hop to indie rock, everyone had a place. 
Larger venues like Texas Live and the Arlington Music Hall opened their stages to local artists, and a culture of collaboration began to form among Arlington's musicians, he said.  
"It feels more like a team in Arlington, where everyone is rooting for each other," Brown said. "Whereas you get into the Dallas and Fort Worth markets, and it feels like a competition. I do love that about the Arlington community." 
Randy Ford, J. Gilligan's Bar & Grill president, said the local music scene was active and healthy in the early days of 2020. He said he had a full slate of live music prepared for J. Gilligan's annual St. Patrick's Day celebration. Little did he know it would be a full year before any bands would grace his stage. 
Jared Sullivan, lead bassist and cellist for Almost Jaded, remembers feeling one emotion above all others as lockdowns hit Arlington in March 2020: panic.   
"I pay my rent with music," Sullivan said. "Then there was a couple months that I had no income from music outside of playing at church." 
While generosity from his church community and freelance opportunities helped Sullivan weather the initial onset of the pandemic, he and Amy Kathleen, lead vocalist and guitarist for Almost Jaded, soon had to find places outside of Arlington to perform. 
"Before the pandemic, Arlington was the place we were playing the most," Kathleen said. "During the pandemic, we never played in Arlington."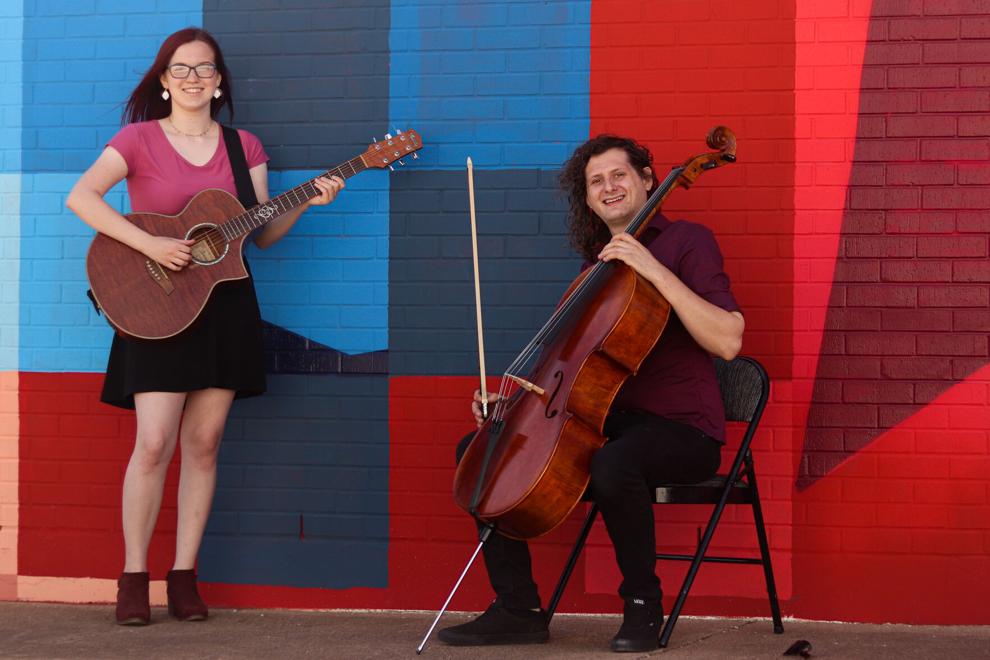 Kathleen and Sullivan said they have recently begun booking shows in Arlington again, but their time playing out-of-town has led to regular bookings in other cities. A packed schedule makes it difficult for Almost Jaded to play in Arlington as frequently as they used to, Sullivan said. 
Brown said September Moon is unique in that all its members work full-time jobs, but the pandemic still proved to be a challenge for the band. They experimented with online avenues like YouTube and Facebook but said it's difficult to build relationships with fans through virtual interactions. 
"There's nothing like being in front of folks and selling yourself," he said. "Not only bringing good music but good energy. Getting to get down and shake people's hands and make them feel special." 
In spite of difficulties posed by the pandemic, Arlington's local artists were able to find silver linings in their time away from the stage.
Brown said September Moon was able to focus on writing and composing about eight new songs along with their online performances.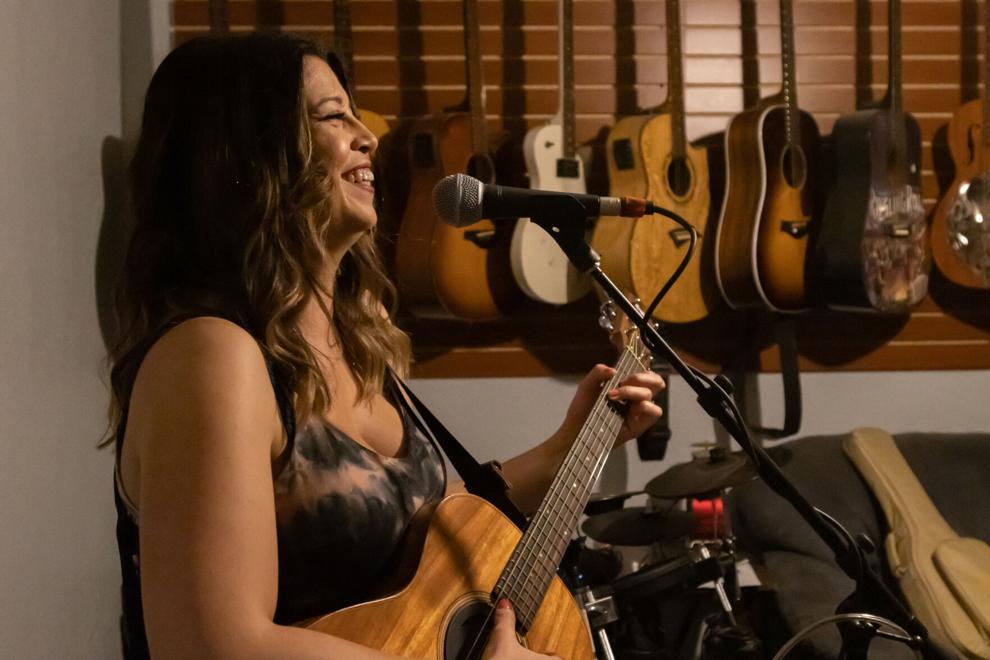 "As a band and as a brand, you've got to stay relevant, and you've got to stay present," he said. "Because I don't want to come out of this thing and everyone forget who the hell we are." 
Sullivan said the pandemic allowed Almost Jaded to focus on recording songs and showed them the importance of social media and digital content. Both Sullivan and Kathleen said surviving the pandemic as musicians bolstered their confidence in their craft. 
Musicians were not the only ones making adjustments during the pandemic. Many of Arlington's venues had to enter the online arena as well. Letatia Teykl, Levitt Pavilion executive director, said she had been with the Pavilion for three and a half months when the shutdowns began.  
"We were all brainstorming about 'how do we, as an organization, stay active in our communities?'" Teykl said. "What service can we provide during this time?"  
For the Pavilion, this meant starting a series of 52 live streamed concerts last April, an innovation that complemented in-person, socially distanced concerts when they resumed in August. Their experiments with performance formats allowed the Pavilion to pay 63 artist contracts by the end of the year, Teykl said.  
She also helped Arlington earn a Music Friendly Community designation from the Texas Music Office in December. The designation connects Arlington to a state-wide network of music industry professionals and allows Arlington musicians to list themselves on the Texas Music Office database to more easily market themselves throughout the state. 
More opportunities presented themselves for Arlington musicians after Gov. Greg Abbott's controversial order to lift the statewide mask mandate and capacity restrictions for Texas businesses starting March 10. 
Ford said J. Gilligan's was able to host its St. Patrick's Day celebration this year, marking the return of live music at the establishment for the first time since early 2020. In his 42 years at J. Gilligans, he said he had never seen so many people smiling and excited to be outside. 
Kathleen performed to a packed audience from the outdoor stage at The Tipsy Oak on March 20. The patio hummed with an energy built up by over a year of social distancing. Kathleen said the performance was the first to feel normal again. She took a picture of Almost Jaded drummer Mac Bain in front of the crowd and sent it to Sullivan, who was playing at Old Texas Brewing Co. The message read, "Aren't you jealous?"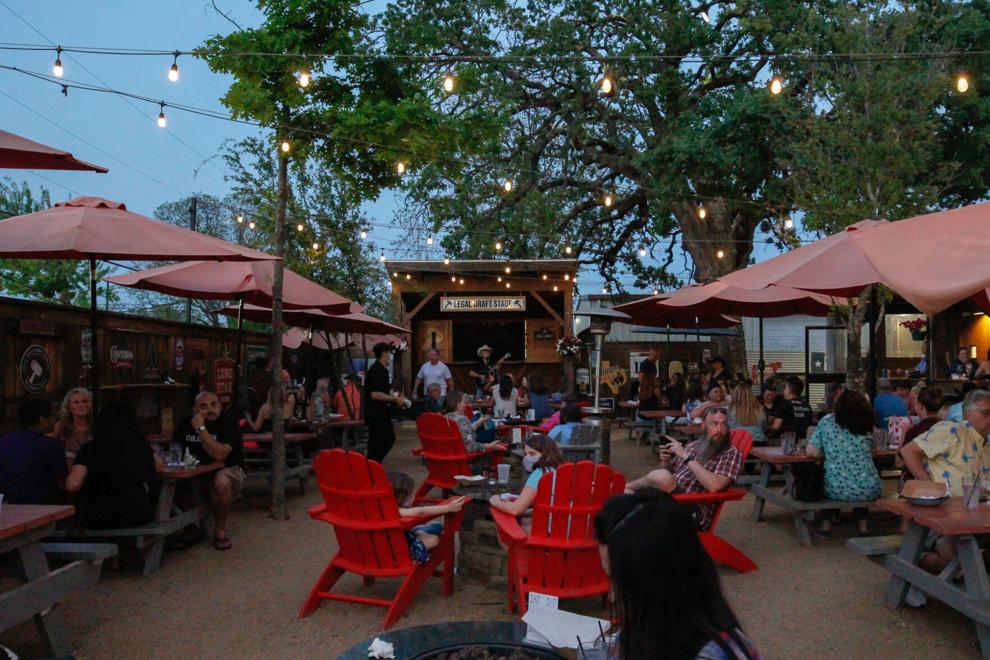 Shaena Barnes, The Tipsy Oak bartender, said the return of local music brings a different atmosphere to her job. She said she enjoys watching young couples, older couples, parents and children dance on the patio. 
"I like that aspect of it, just seeing people have fun," Barnes said. "It makes my job feel not like a job anymore." 
Brown said the loosened restrictions allowed September Moon to play more live shows. He said he is cautiously optimistic about the reopening efforts, but the band is still taking precautions at their shows.   
His wife and bandmate Katherine Brown is a biology teacher, so the couple respects the potential danger of COVID-19, he said. For now, Brown said he prefers fist-bumps to hugs.  
"We're very grateful to be able to get out and do things, but [we] just try to be smart about it at the same time," he said.  
As musicians return to stages, patios once more fill with patrons and a sense of normalcy draws closer, some Arlington residents and visitors reflect on the role local music plays in the community.  
Arlington resident Becca Seamster said local events give families a way to spend time with one another. 
"I have clients who would pack their kids up in their little pull-along red wagons and go to the amphitheater to see free shows on Friday," Seamster said. "That was their wild and crazy night as a family." 
Keller resident Paige Carr Lovelace said family-friendly events like the ones in the amphitheater are why she chose to raise her children in Arlington when they were younger. She said that over the pandemic she learned musical events provide her with a sense of connection and release. 
Arlington's local artists look forward to what the rest of the year will bring. Kathleen and Sullivan said they are ready to release their music and play on more bills with all original music. Brown said that September Moon is excited to put a new show together with their new material, and is preparing to play at the West Main Arts Festival in downtown Arlington on May 8.   
As local music returns to Arlington, it brings with it an important and unique part of the city's identity, Sullivan said.  
"Music in general, anywhere in my opinion, is a huge part of culture that makes humans human," he said. "That's important to have in every community." 
@ColeKembel