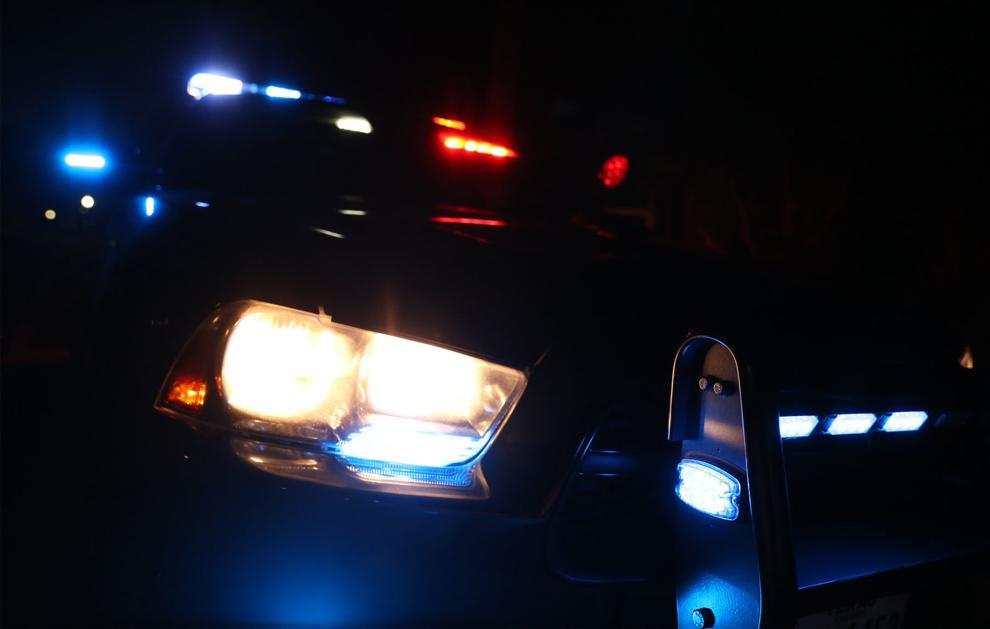 The Arlington Police Department is investigating a string of seven robberies that have occurred near campus since January.
The robberies all took place near the intersection of South Cooper Street and West Park Row Drive and occurred Mondays, Tuesdays and Wednesdays between 11 a.m. and 1 p.m. and on Thursdays and Fridays between about 3 and 8:30 p.m.
On Jan. 29, around 4:50 p.m, Arlington police officers met an 18-year-old female who said she had been robbed at gunpoint earlier in the afternoon. She was selling a pair of shoes via an app called OfferUp and was set to meet with a potential buyer at a park on the 1400 block of Robin Lane. Instead she met two unknown males, one of whom pointed a gun at her and grabbed the shoes when she brought them out. The suspects then fled the scene on foot. The victim was uninjured.
On Feb. 18, around 5:45 p.m., Arlington police officers were dispatched to the 1600 block of South Oak Street in response to an armed robbery report. A 31-year-old male told the officers that he had come to the area to purchase a video game console that he saw on OfferUp. As he approached the alleged seller, two more suspects approached from behind and pointed guns at him, demanding his personal property. The victim complied. The suspects then fled the scene in the victim's vehicle, which was found abandoned the next day. The victim was uninjured.
On Feb. 19, around 8:40 p.m., Arlington police officers responded to an armed robbery report on the 1500 block of College Street. A 21-year-old male told police officers that he and some friends had come to the area to purchase a video game console they had seen for sale on OfferUp. As they were speaking to the alleged seller, four males approached them and pointed guns at them, demanding their personal property. The victims complied and left the scene immediately when instructed to by the suspects. There were no reports of any injuries.
"We do believe the first three incidents are connected given the similarities in what occurred," said Tim Ciesco, Arlington Police Department media relations person.
Victims have primarily been approached on foot and robbed of valuables such as Nike Air Force One shoes, cell phones and wallets. The online marketplace OfferUp was used by the robbers to contact some victims, who believed they were meeting to exchange money for advertised video game consoles. In three cases, guns were present and in two other cases a victim was physically assaulted.
On May 19, around 1:20 p.m., a male Arlington High School student was robbed while he went off campus for lunch. The suspects took his phone and backpack. The victim was uninjured. The suspects were reportedly in a red Hyundai Veloster.
Recently the UTA community received a MavAlert text on their phones and a public safety advisory email about the investigation. This red Hyundai Veloster, with the car plate TXLP-08942J1, is the same car mentioned in the public safety advisory notice.
"[MavAlerts] are designed to let our campus know about issues that may affect overall safety and security on campus," UTA Police Capt. Mike McCord said. "The police department is a part of that process to formulate those notifications."
Ciesco strongly recommends that people select a safe location during the day for any exchange of items. All of Arlington Police Department's stations have designated safe exchange spots for exchanging items within surveillance of the police.
The official Arlington safe exchange zone is located at the Ott Cribbs Public Safety Building on 620 W. Division St. The area is well-lit and has video monitoring with a police officer at the front desk 24/7.
"You should never meet with someone you don't know at night or in a location that's not well lit or doesn't have much foot or car traffic," Ciesco said. "If the buyer or seller is unwilling to meet you at a safe location, do not go through with the transaction."
McCord advises campus residents to remain aware of their surroundings and report suspicious activities. On-campus security escorts are available 24/7 for anyone who feels uneasy walking around. The blue phone callboxes are a direct line that leads to the UTA police dispatch office.
Investigations are underway, but no arrests have been made, Ciesco said.
If anyone has any information regarding these offenses, please contact Sgt. Clay Taylor, Arlington Police Department robbery investigations, at 817-459-5628.
@WolfIsaly