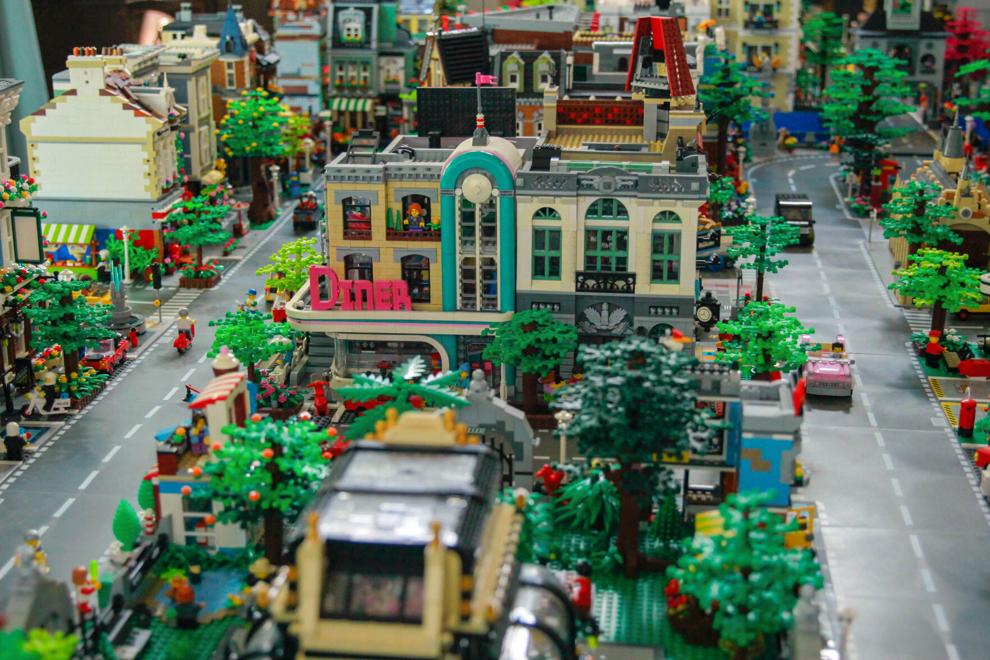 Informational city budget videos do not seem like something that would bring a smile to someone's face, but Jay Warren, Arlington communication and legislative affairs director, may have found a way to do just that.
Warren's extensive Lego city was the main focus in this year's city budget video. Lego street sweepers, police officers, citizens and buildings illustrated the changes to the city budget. Lego replicas of the Arlington City Council members also made an appearance.
His home's family room is dedicated to containing his hobby; nearly 100 pull out trays organize his Lego bricks by color, type and size. He doesn't have a clue how many Legos he owns, he said.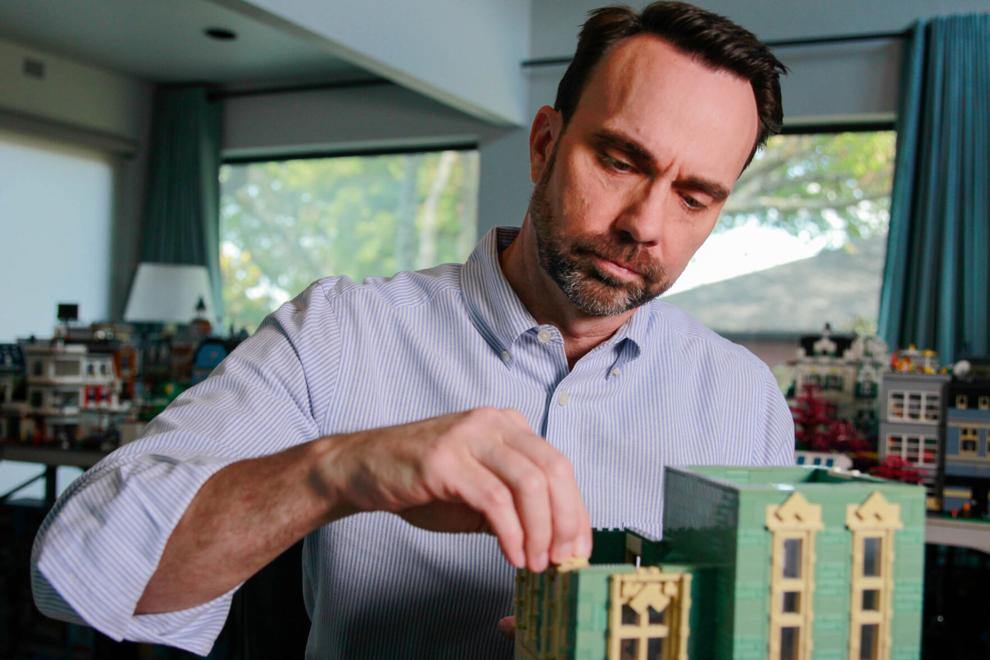 Legos were his favorite toy when he was growing up in the Texas Panhandle, Warren said. He took a break from Legos after he started a job as a news anchor in Virginia but he came back to the bricks when he moved to Arlington in May 2013.Thankfully, his mother kept all his Legos for him, he said. 
Arlington broadcast specialist Matthew Boyd said the idea of using the Lego city for a city budget video was originally hatched at a Christmas party at Warren's house before the pandemic. The video was planned for 2020 but got pushed back due to the pandemic, Boyd said. The video was released in August and people can watch it on the city's YouTube channel.
Mike Secrest, Arlington digital media editor, said production started in July 2021 and Warren supplied the bricks and the brainpower.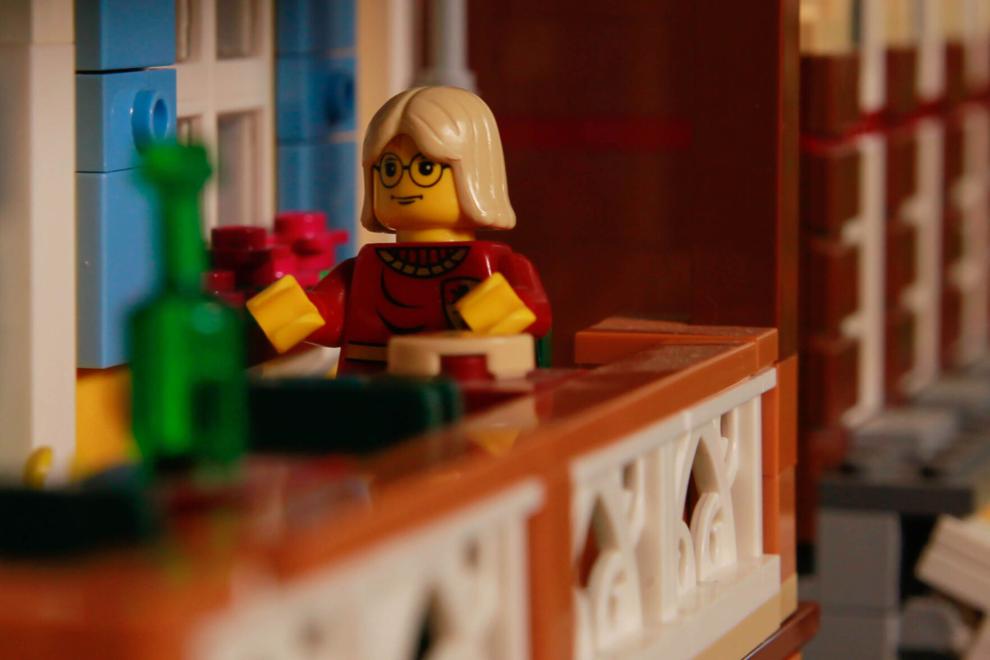 Warren's Lego city, which was featured in the video, is made up of some modular sets the company releases every year. Some building instructions were found online, but the outdoor settings were his own creation, Warren said. 
He said he still builds as a hobby because of the sense of instant gratification when he sees his builds completed. It's a creative outlet that provides a sense of control and helps him de-stress, Warren said.
He's always gravitated towards the city sets, which fits perfectly with his current line of work, he said. He's drawn to the architecture styles seen in the different sets, like the French architecture in the Parisian Restaurant set. he said. When most people see his city for the first time they're fascinated by the level of detail in his sets.
"I think, you know [the Lego city is] so unique, and it is so big it can be a little overwhelming," Warren said. "Most people are just really stunned and think it's cool, in a nerdy way."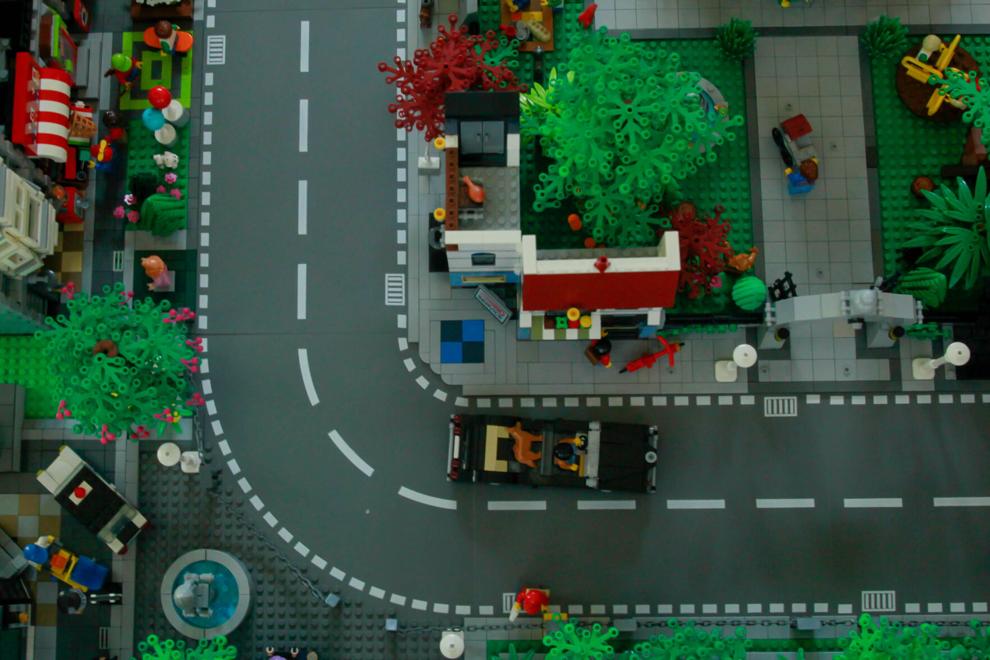 Secrest said he didn't know how extensive Warren's collection was until he saw it. The city was the size of several folding tables. 
Secrest was the lead photographer for the budget video. If a certain prop was needed during production, Warren could provide one, along with a tidbit on how long he's owned it. Some of them dated back to Warren's childhood, he said. 
"It was awesome to be let more into his Lego world," Secrest said.
Warren is meticulous when it comes to Legos, he said. The team behind the video would use the bricks to put together a scene, but Warren would add vibrant details like a bench or a popcorn vendor.
"What we had done compared to what he had done, he had just made it come to life," Secrest said.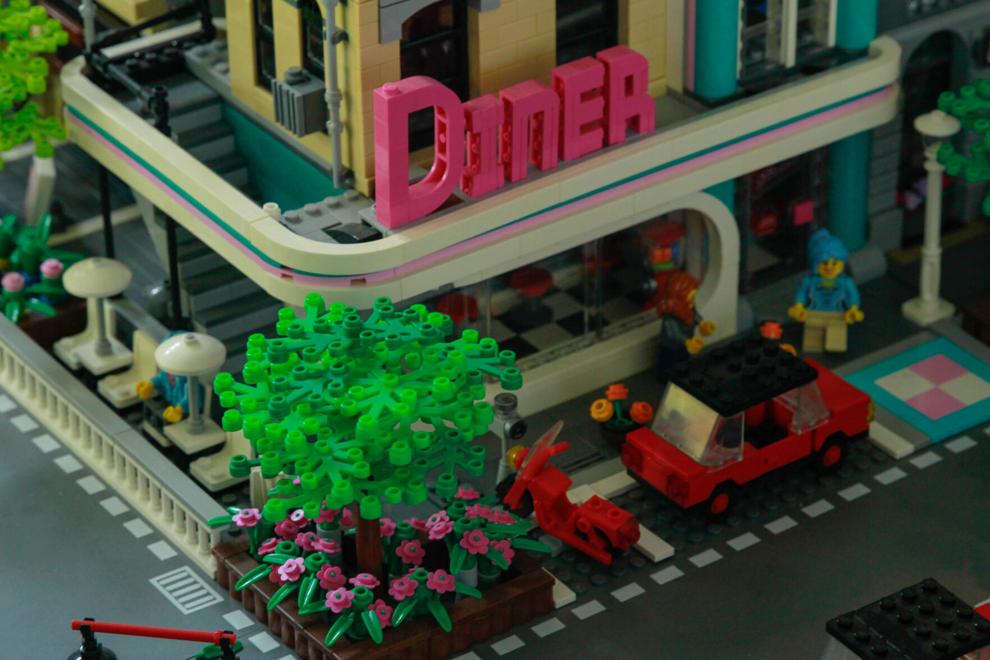 Boyd said the most impressive thing about Warren's city was the level of detail. He said if each building was taken apart floor by floor, each level would be fully-decorated.
"Honestly, I've never seen a Lego city like that in person, and didn't even know somebody could create something like that," Boyd said.
While the Lego theme didn't seem proper during the pandemic, it's more appropriate now that life is returning to normal in Arlington, Warren said. 
"We all need to smile, or need a reason to smile, these days, right?" he said. "There's a lot of just not fun stuff happening across the world, and we felt like this was a good way to do that." 
@MandyHuynh12