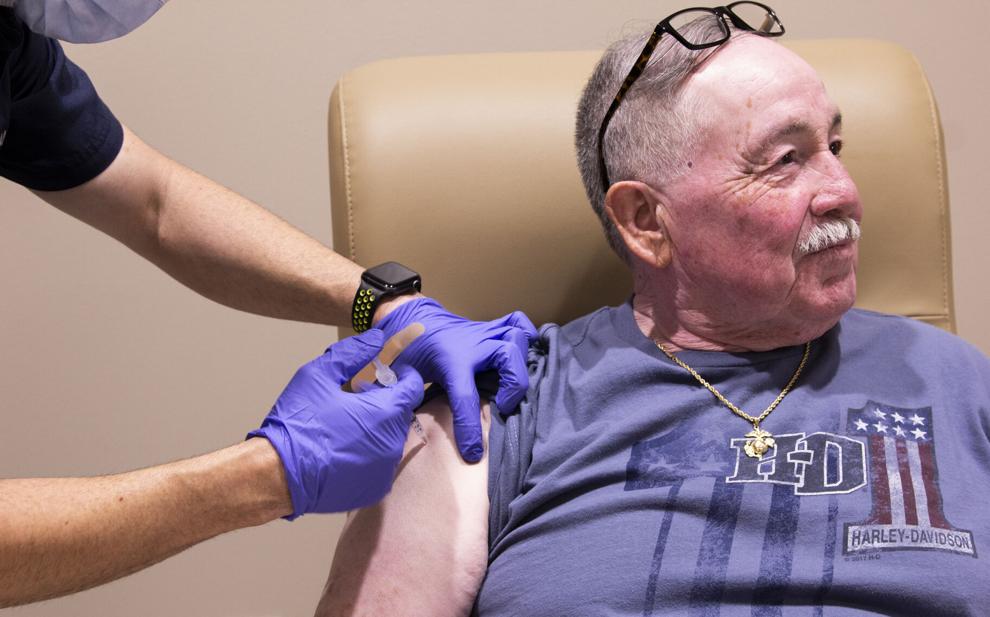 The Arlington Fire Department continues to host vaccine clinics at its Public Health Building, 2920 S. Cooper St., and is now offering booster shots for residents.
The department rolled out booster shots about two weeks ago, said Jasiel Zapata, public information officer for the Arlington Fire Department.
"It's our expectation that the public will look to us for direction and help, and as long as we're able to meet that expectation, then we can all continue moving forward in a positive direction," Zapata said.
Fort Worth resident Jimmie Howard went to the Public Health Building to get his booster shot. He said the experience was excellent because he didn't have to wait long.
Howard was in line for about two minutes before he got the shot, he said.
"Everyone here is just great and the way they do this, the way they handle it, I was very happy," he said.
Medical operations deputy chief James Boque' said the numbers of boosters have increased over the last two weeks.
On average, the department gives out about 100 vaccines per day, but the number was around 175 last Friday with the majority being boosters shots, Boque' said.
Residents age 18 and up can receive either two doses of the Moderna or Pfizer vaccines or a single dose of Johnson & Johnson's Janssen vaccine. Pfizer is available for residents age 12 and older.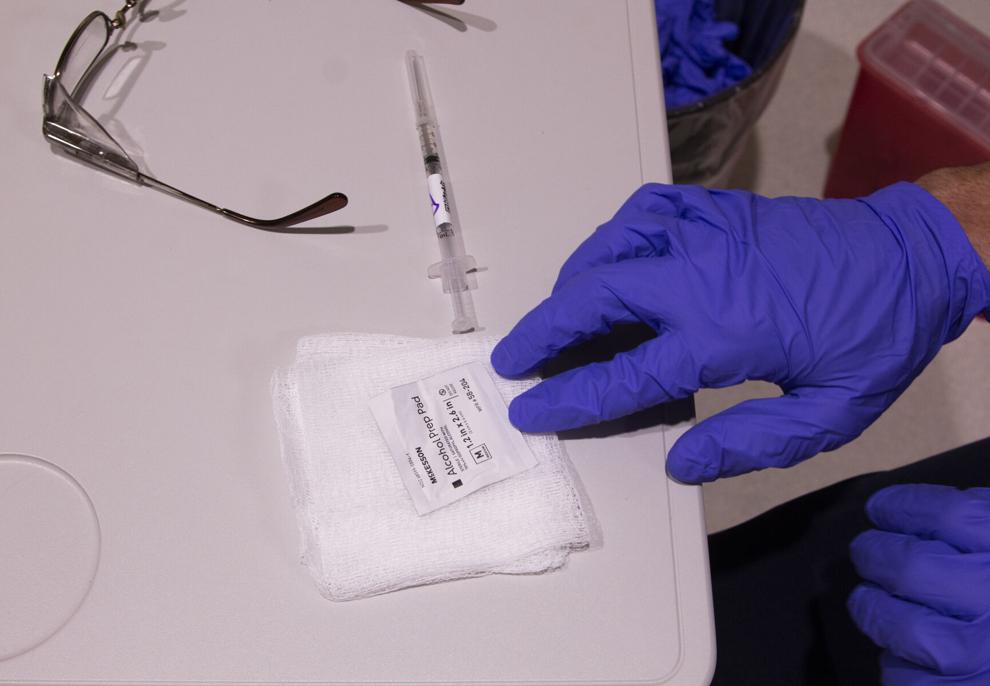 The department has given out the Moderna vaccine the most, Boque' said. The department's previous mass vaccine effort distributed mainly Moderna so those residents are now returning for the booster.
The department distributed many Pfizer vaccines through the Federal Emergency Management Agency site at the AT&T stadium and various other sites in February, so in the next few months Pfizer booster shots will increase because the six-month period eligibility for a booster is close, he said.
Arlington resident Steve Standish, who got his Pfizer vaccines, said he reached his six-month eligibility a few weeks ago. He said the booster is a necessity to mitigate the crisis.
Zapata said no appointment is necessary, and residents can register on one of the computers on site or on their phones. After receiving the vaccine, residents need to stay for 15 minutes in case of any adverse side effects.
There's a variety of options for boosters shots and vaccines, Zapata said. People can receive them through their local clinics, pharmacies and other health providers, but the Public Health Building is the exclusive site to receive vaccines from the fire department.
The vaccine clinic is open from 9 a.m. to 4 p.m. Monday through Friday, according to a press release.
@MandyHuynh12