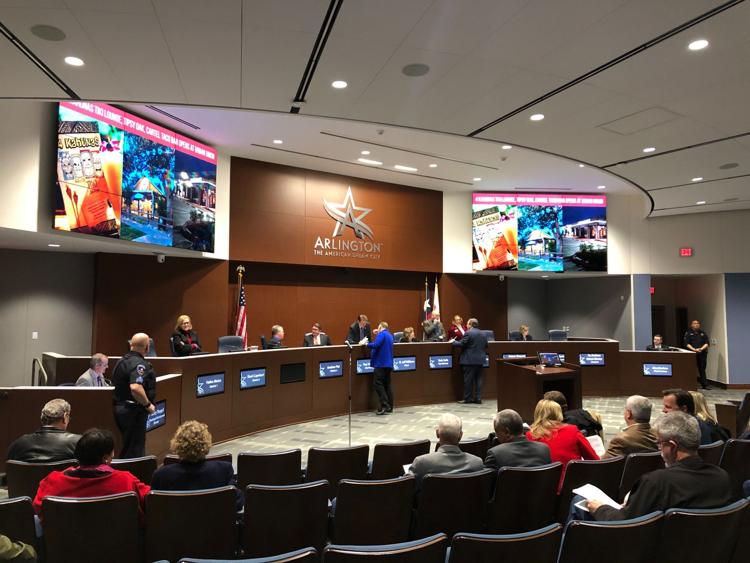 Arlington's City Council approved the first reading of an ordinance that reschedules a local election to November during its Tuesday meeting.
Once council members approve the ordinance a second time, May's postponed election will be rescheduled to take place Nov. 3. Council members from Districts 1, 2, 6 and 7 are up for reelection, according to the meeting agenda.
Any runoff elections, if necessary, will take place Dec. 8.
Council members postponed the May election in March after Gov. Greg Abbott signed an executive order allowing political subdivisions to postpone elections until the next uniform date.
Tuesday night's ordinance makes revisions to the original ordinance that ordered the May 2020 election. Some of those revisions include any changes to the main location for early voting and the dates and times early voting locations are operational.
City staff anticipate having more details about early voting dates and times by the time city council members vote on the ordinance a second time Aug. 11, according to the meeting agenda.
City council members also approved a special election ballot item that includes a potential sales tax increase from 8% to 8.25%.
Chad Bates, Term Limits Advisory Committee chairperson, presented the committee's recommendations at the city council afternoon session. He reviewed the committee's conclusions and answered council members' questions.
Bates thanked the members for representing individual perspectives during the discussions, but pointed out the diverse opinions represented across the board.
"I had hoped to reach a unanimous consensus on at least some points, but that did not happen," he said.
Council member Marvin Sutton said he didn't know the committee was supposed to complete its charges by Aug. 1. He thought the committee would want to take more public opinion than they did through four meetings in two weeks.
He was concerned members didn't capture the voice of Arlington voters during the committee meetings.
"Your charge was not to eliminate the term limit[s]," he said. "In essence, that's what it did."
Bates defended the committee's recommendations by saying the majority of committee members felt voters did not have a choice in the 2018 election. In studying other Texas cities, the committee found that Arlington's term charter had the least amount of slack.
Committee members Ray Whitworth and Andy Prior called during the city council's evening session to protest that the term limits recommendations did not represent every voice on the committee.
Mayor Jeff Williams said the council would not make the ultimate decision on term limits, but he was glad the committee found an alternative to Arlington's current term charter. The committee promoted citizen dialogue in an attempt to move toward a vote.
"[There] shouldn't be anybody upset about having an alternative here so that citizens have a choice," Williams said. "Because so far there has been no choice on term limits."
@colby_farr