This year, UTA's Student Government turns 100. Over the years, many students have taken the responsibility of serving as the Student Government's representative leader and overseeing the Executive Branch's day-to-day operations, which include meetings with the university's administration. The Shorthorn contacted a few previous Student Body presidents of recent decades, asking them to reflect on their time at UTA.
Trey Yelverton
Trey Yelverton was the Student Body president from 1987-1988. Today, he serves as the Arlington city manager. He said one of the main issues for his student administration was when the university tried to remove its official attorney for students, who would help students with issues like landlord-tenant disputes and consumer issues. 
Yelverton said he learned a lot of good lessons as Student Body president, including the importance of respecting processes.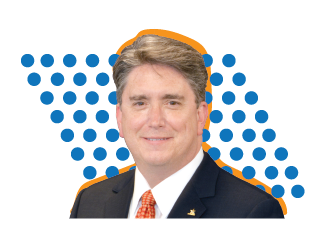 "So I just take that process mentality with me, it's all a system and the system is built to produce exactly what it is designed to produce," he said. "If your system is producing the wrong results, then you have to tweak the system." 
Government systems are all about the process, and he uses them every day in his current job, which he started in 2012, with the city. 
"I've been fortunate to know a lot of student leaders there that dedicated a lot of time, effort and have a lot of passion for campus," Yelverton said. "I want everybody to continue with that passion when they become alums and continue to contribute time and talent and treasure back to the campus to help it continue to improve."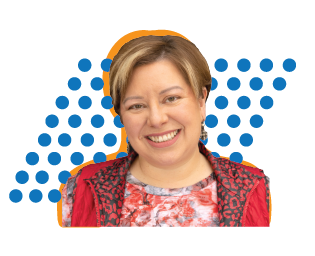 Reace Alvarenga Smith 
Reace Alvarenga Smith was Student Body president from 1995-1996 and received her degree in communication from the university. She said in an email that she was the first to serve two terms and that the biggest issue during her presidency was dealing with the changes made by UTA President Ryan Amacher after President Wendell Nedderman's retirement, such as how money was spent on upgrading administration facilities. 
She was also in Student Congress the following year when Robert Witt came into the UTA presidency in 1995. She said she learned about working with differing opinions and living through unpopular initiatives when necessary. 
"I learned a lot about teamwork and the importance of seeding ideas before they are presented to the whole," Smith said. "These are skills I continue to use every day."
She now lives in Grand Prairie with her husband of 19 years, working as a vice president of Corporate Communications for Republic National Distributing Company.
Casey Townsend
Casey Townsend was the Student Body president from 2004-2005 and graduated with a bachelor's degree in finance and a master's degree with a concentration in real estate. He said in an email the biggest issue during his time as president was a referendum to potentially resurrect the UTA football program. His student administration passed the Student Life Initiative, which would go on to fund the Maverick Activities Center and College Park Center. 
Townsend saw a turnaround in the student environment during his tenure, he said. When he first began classes in 2000, there was almost no activity on campus after noon, and the entire workout area was the size of a large classroom. 
"By the end of my tenure, UTA had the highest concentration of students living on campus in the entire UT system and had committed towards building the [College Park Center] and the Maverick Activities building, " he said.
As Student Body president, the biggest thing Townsend learned about was the power of collaboration and teamwork, he said. This shaped his leadership style and reminds him to encourage teamwork and be receptive to the ideas and opinions of others.
"When I think back, it is amazing the amount of goals we were able to get accomplished in one short year — not because of me, but due to the great team that I had around me," he said. 
It's very rewarding for Townsend to come back to campus and see some things his government pushed for become a reality, he said. He now lives in his hometown of Kaufman, Texas, with his wife and two children as a private real estate investor and a broker for his family's real estate brokerage firm.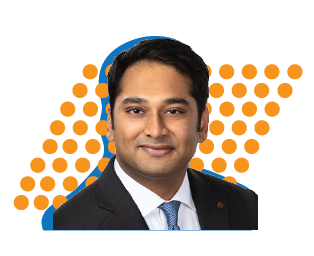 Varun Mallipaddi
Varun Mallipaddi was the Student Body president from 2013-2014. His Student Congress focused on passing resolutions that targeted a safe pedestrian walkway connecting the engineering block through UTA Boulevard to the parking lot adjacent to the School of Social Work building. His student administration also passed the resolution suggesting a Starbucks at the bookstore, he said in an email. 
Mallipaddi said he worked closely with senators to understand issues in their respective constituencies and was open to diverse perspectives in the deliberation process. 
These experiences still help him in his current position as the vice president of Corporate Banking at Frost. Back then, the general campus environment was uplifting and had a spirit of "can-do" inventiveness, he said.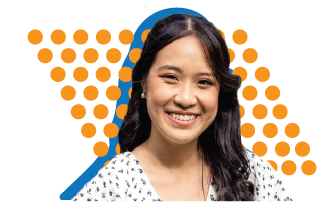 Loan H. Martinez
Loan Martinez was Student Body president from 2014-2015. At UTA, she received a degree in marketing. 
Martinez said in an email that she was a part of the student committee that worked on the proposal to add residence halls to West Campus. The committee toured several residence halls and student recreation centers from other universities to provide their recommendation on adding residence halls.
She said that what she loved most about the campus's environment during her time at UTA was the sense of growing the community experienced.
"We had just opened the College Park Center at the beginning of my freshman year," she said.  "We were breaking record numbers for enrollment during my time there, and during my senior year, the university was adding a lot of new facilities for student engagement, such as the new Student Government chambers."
Martinez now lives with her family and dog, Benji, in Plano, Texas.
"I loved my time at UT Arlington, and the time I spent giving back to the UTA community as a student leader," she said, "Student Government changed my life for the better."  
@4nsmiley