Stephanie Rasmussen never considered becoming a college professor while she was pursuing her undergraduate degree.
But she built an interest in teaching through strong interactions with her professors at Minnesota State University. When she graduated in 1998 with a bachelor of science in finance, she left with one objective: to become a professor.
The accounting associate professor has been teaching at the College of Business since 2009 and was recently awarded the UT System Regents' Outstanding Teaching Award.
The annual award recognizes educators who best exemplify excellence, innovation and commitment to student success. She was one of two UTA professors to receive the award in 2020.
Rasmussen, who had been nominated in the past, said she was happy and humbled to receive it. The selection process is difficult, and receiving the award is the highlight of her teaching career, she said.
"It really represents multiple years of hard work and effort on behalf of students, and that's what's being recognized here with this award," she said.
This year the UT System awarded recognition to 27 recipients across all academic and health institutions. Since 2008 when the award was established, the Board of Regents has presented over $20 million to more than 700 UT System educators.
Each recipient of the award receives a certificate, a medallion and $25,000 in appreciation for their service, according to the UT System website.
Rasmussen tries to incorporate positive interactions into her teaching similar to her experience as a student. Learning her student's names and getting to know them as people has always been important to her.
"Because my undergraduate degree had such a huge impact on me and my career, that's always where my passion has been when it comes to teaching," Rasmussen said.
She said knowing who her students are helps them feel like more than a number in a big school. She can address them individually about missing class or their work, whether in person or by email.
"It just makes everyone feel good to know that they're being noticed and that someone realizes whether they're there or not," she said.
Taxation graduate student John McClain met Rasmussen as an undergraduate when he took one of her managerial accounting courses in 2017. McClain said Rasmussen had reached out to him after he had completed the course, encouraging him to pursue accounting since it could fit with his intended career path.
That interaction always stood out to him, he said, because usually once a student is done with a course they might not hear from that professor again.
"It was just really nice to kind of have someone that truly cared more about, [not] just my success in their classroom, but my success in life," McClain said.
While McClain never took another course with Rasmussen, her door continues to be open, he said. She's always available to talk about anything, whether it's school-related or not.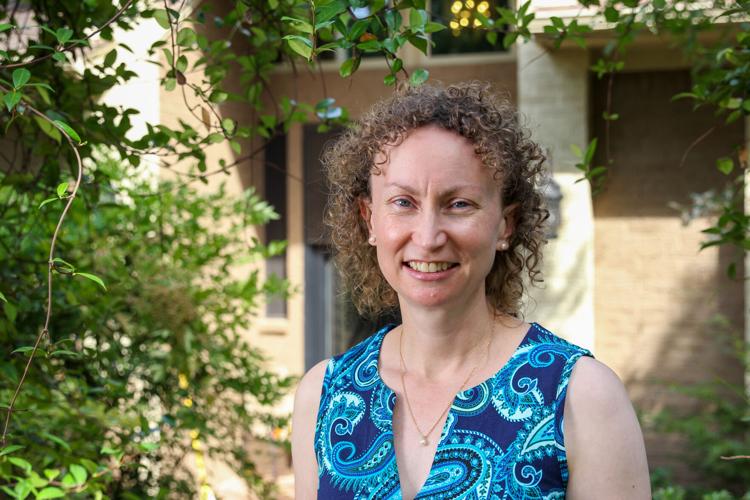 Ramgopal Venkataraman, accounting chair and associate professor, said Rasmussen has been really focused on her teaching methods and has gone above and beyond the past six years, helping the College of Business stand out.
She focuses on how to make material meaningful where students can really engage and interact, all while having fun, he said. In the past, Rasmussen and a colleague used podcasts as a learning tool by interviewing business professionals and introducing it as learning material in their classes.
Venkataraman said students were able to learn real-life business scenarios with actual people in the industry. Some students were even inspired to create podcasts of their own.
"Those are the things I really value about her, that she keeps thinking outside the box," he said. "Thinking about how to use modern tools to bring things to students in formats they're familiar with."
Outside of UTA, Venkataraman said he and Rasmussen are good friends and would have lunch together almost every day on campus, before the COVID-19 pandemic. Now their department meets twice a week for virtual lunches where they talk about work and personal things. Rasmussen has been a big contributor in keeping everyone connected, he said.
She's committed to her family, her colleagues and to her work, which can be challenging, he said. Rasmussen manages to do it well.
"Whatever she does, she does it with full commitment," Venkataraman said.
@daisygarciac