When political science senior Sam Dennehy arrived in Spain on March 6, he noticed a few people wearing masks but didn't think too much about it. He and his friends spent the first three days of the trip touring places like Barcelona and Tarragona.
Nothing was out of place until he arrived in Madrid on Wednesday when everything changed.
The first thing Dennehy noticed was that everyone was wearing masks and gloves, he said. He found out that all state-owned museums had been closed. By that point, the streets were empty.
"It was like seeing Central Park with no people in it," Dennehy said in a phone interview.
President Donald Trump announced a travel ban from Europe, excluding the United Kingdom, for the next 30 days on Wednesday, according to a White House tweet. The policy goes into effect Friday at midnight, but U.S. citizens and lawful permanent residents can still reenter the country.
On Thursday morning, Dennehy woke up to a wall of text messages informing him of Trump's announcement. The next day, panicked that he might be stuck in Spain, he rushed to a Madrid airport, hoping to leave on one of the last flights to America.
Before going to the airport, he saw police patrolling the street with rifles, he said.
"I never thought I'd experience something like this," Dennehy said. "It'll be a cool story in a few years, but it's pretty stressful now."
Dennehy's flight is scheduled to leave Saturday at 9:45 a.m. He arrived at DFW International Airport by about 3 p.m., he said.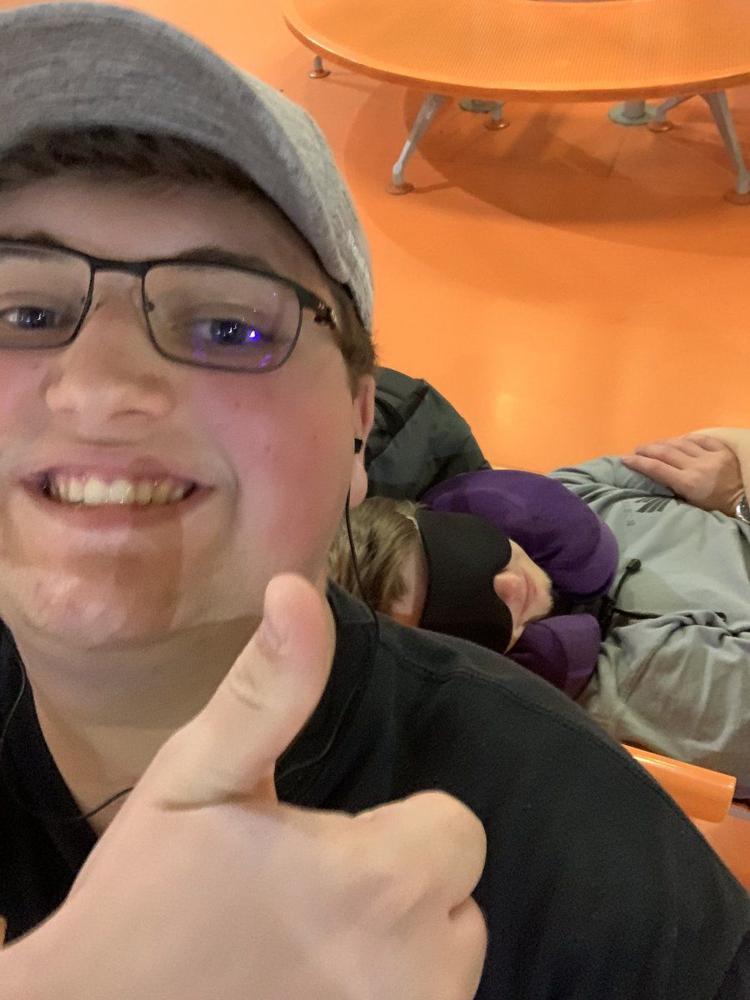 He will travel back through American Airlines, and the company stated Thursday that they will continue to operate flights to and from Europe for up to seven days in select airports, which includes DFW International Airport, according to a company news release.
Spain's Prime Minister Pedro Sanchez announced Friday that the country will declare a state of emergency for the next 15 days, according to a Twitter post made by Sanchez. It will provide the government with additional resources to face the coronavirus outbreak.
Spain has more than 5,000 confirmed cases of COVID-19 and 133 deaths, according to data retrieved from Johns Hopkins University's Center for Systems Science and Engineering on Friday. The Centers for Disease Control and Prevention has advised all nonessential travel to the country and issued a level 3 travel advisory — its highest warning. 
Dennehy traveled to Spain with his friend Sam Tate, a University of North Texas student for spring break to visit his girlfriend, who was studying abroad in Barcelona from Texas A&M University. On Thursday, he found out about the travel ban issued by the Trump Administration and has been trying to leave the country ever since.
On Wednesday, Dennehy's girlfriend found out that all Texas A&M students were to return home, and she left Friday.
Dennehy and Tate decided to leave on their scheduled return date rather than purchase tickets to return earlier, which would have cost about $10,000, he said.
Dennehy said he has repeatedly tried to contact officials within the U.S. Embassy and American Airlines, but getting information has been difficult, he said.
His mother, Sheryl Dennehy, encouraged him to go to Spain to visit his girlfriend. She felt the trip could be a good opportunity to interact with people his girlfriend knows as well make his own plans, she said.
He left the day before UTA started spring break, and she said they were not worried about the coronavirus situation at that time.
She immediately panicked after Trump made the travel ban announcement. She said she didn't know how his situation could end up affecting her son, or how much it could cost their family — for either the travel out of the country or for housing in Spain in case he couldn't leave.
"I knew Sam would be safe," she said. "But I just did not know how in the world we were going to get him back."
Sheryl Dennehy said when it was determined that U.S. citizens would be allowed to return to the states, her family felt calmer about the situation.
"I do think that when he gets home he might kiss the ground and be so thankful to be back in the United States," she said.
Once he arrives home, she said Sam Dennehy will be in quarantine for two weeks, and he registered with UTA as someone traveling outside of the country for spring break.
He received an email that indicates that someone from Health Services will contact him, she said.
He can't wait to return to Spain again but under different circumstances, she said.
"It hasn't changed him as a traveler, but it has scared me to death not to have him here or in reach," she said. "There was nothing that I could do to help him. He really had to figure it out on his own."
@SpencerBrewer10 @Angie_Perez99