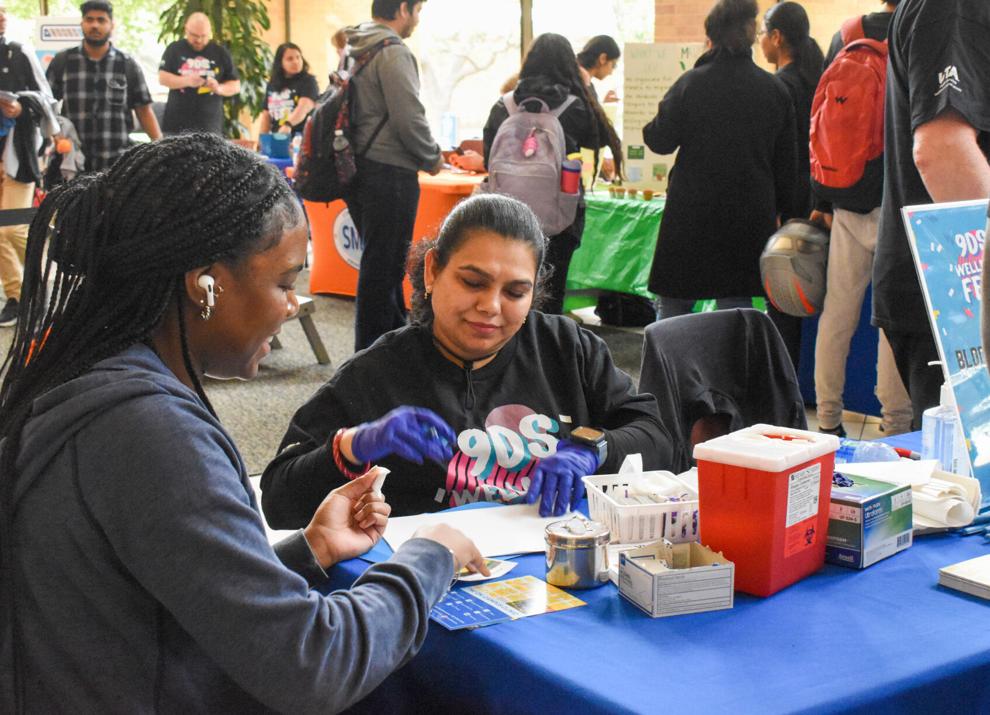 UTA's first 9Ds Wellness Fest blended music, health information and interactive games for a free educational event in the Palo Duro Lounge of the University Center on Wednesday.
With music and fashion out of the '90s, the 9Ds Wellness Fest aimed to educate on the nine dimensions of wellness and how different UTA departments can help students achieve and maintain health and wellness goals.
Broadcast junior Melissa De La Cruz said she and her friend were walking by and stumbled into the event. She said the music lured them in and she enjoyed the engaging atmosphere.
"It's actually really informational," Cruz said."We've been to most of the booths right now and they're very nice and very good going and they provide you with a lot of info."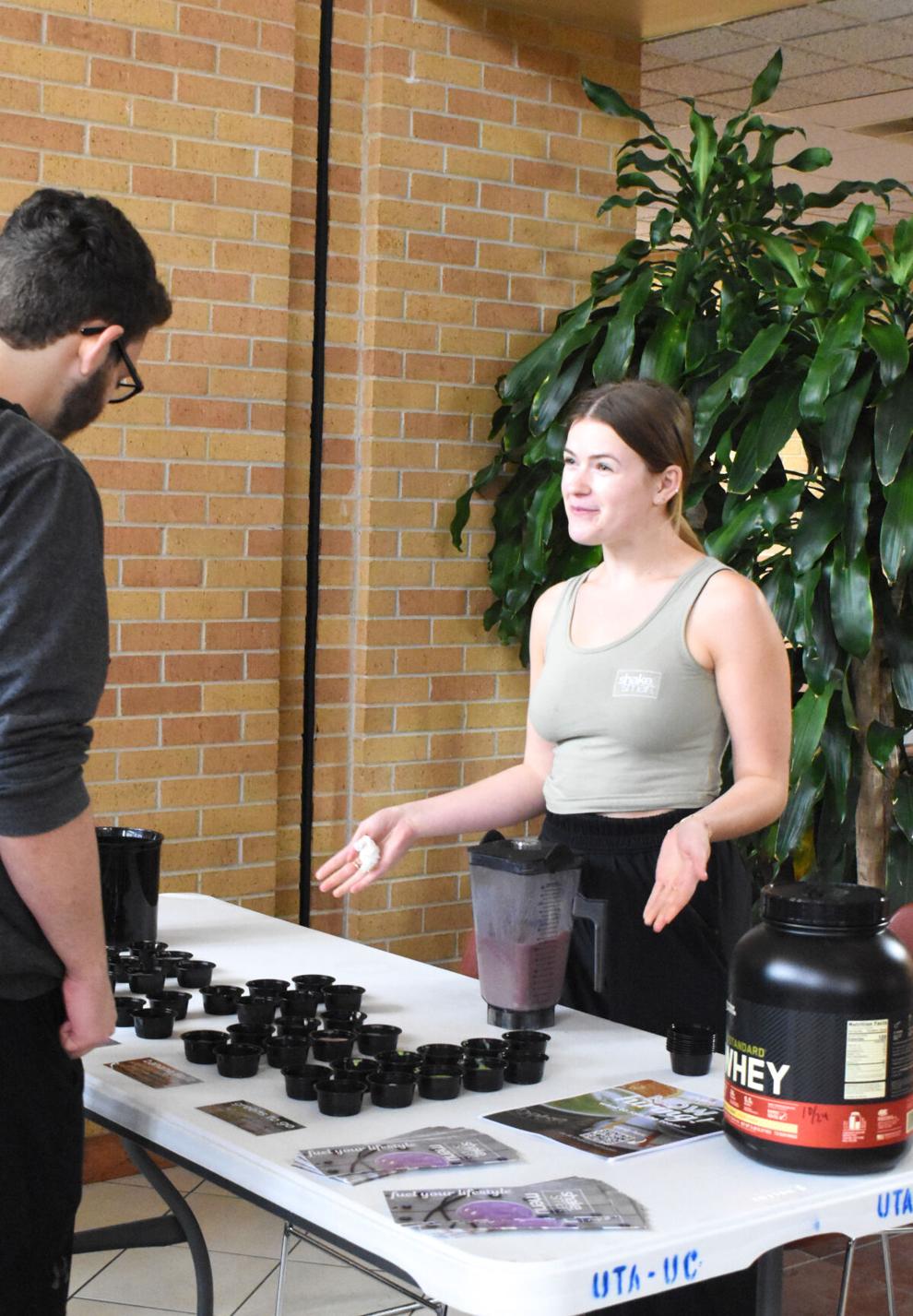 Alexis Washington, health promotion assistant director, said she hopes students have fun learning and walk away with information that may be helpful for them.
"We promote health and well-being through these types of events all through this semester, but this is the first time that we're able to promote all nine in one space." Washington said.
The dimensions of wellness featured campus partners, such as the Office of International Education to promote cultural wellness, the Counseling and Psychological Services to promote emotional wellness and the Student Money Management Center and Maverick Pantry to promote financial wellness.
Other dimensions included intellectual wellness from UTA Libraries and the Student Access and Resource Center, physical wellness from Health Services and Campus Recreation, professional wellness from the Career Development Center, sexual wellness from Relationship Violence and Sexual Assault Prevention and the LGBTQ+ program and social wellness from Involvement and Engagement.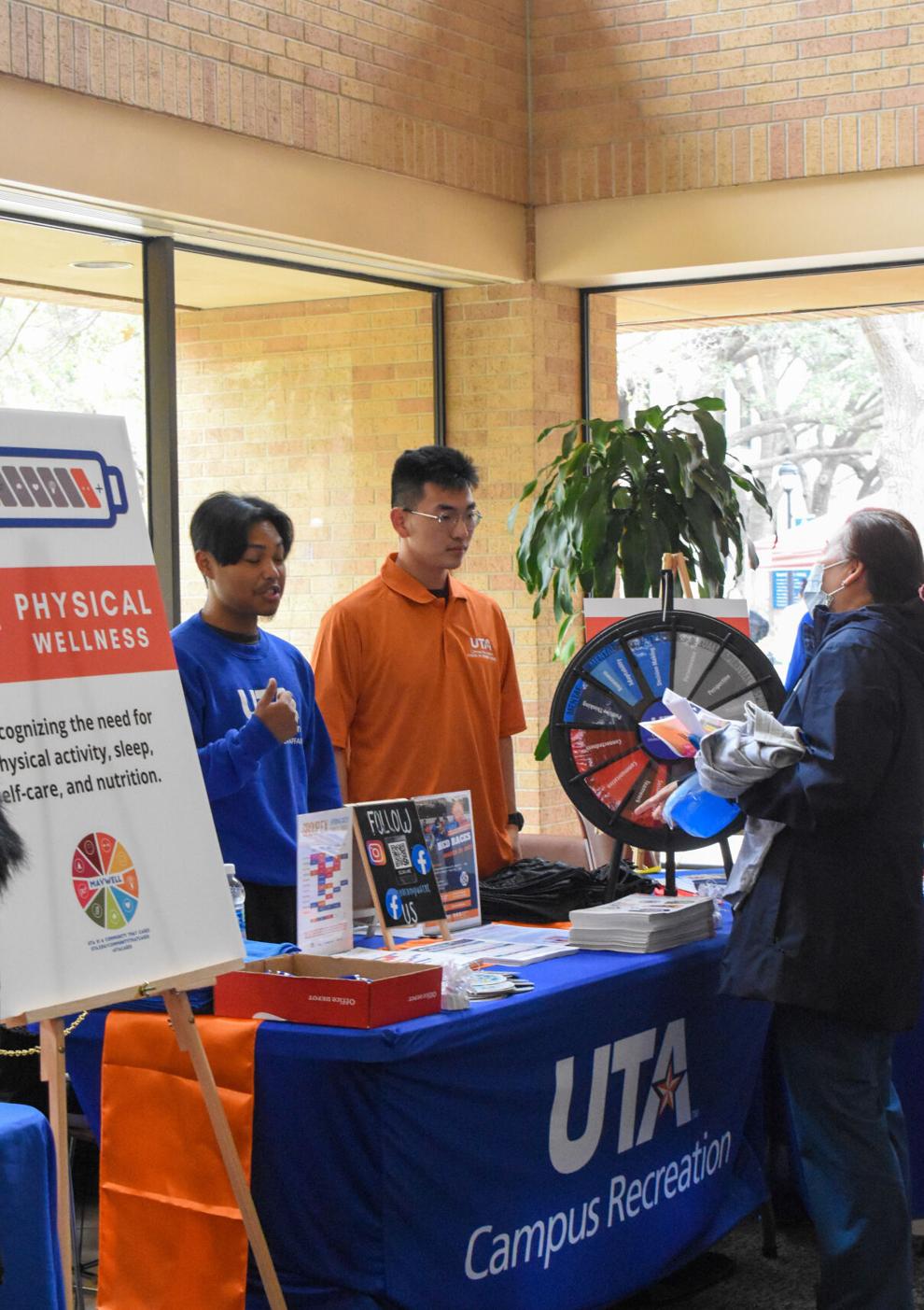 To get one of the signature T-shirts from the Health Services hut, attendees had to get a sheet signed by the booths. Of the two designs, the 9Ds-themed shirts were the most popular.
Students browsed between the interactive booths, which had tables including a sticker tattoo station, a spin the bottle from RVSP, a Jenga game from Financial Services and a station to check blood pressure and glucose levels.
Nursing freshman Jasmine Ponce said she came to the event because it was lively, which attracted her to it. She was also looking for something to do before her next class.
"I was able to find very informational booths, such as learning what some sexual infections, diseases are, as well as getting involved on campus, and also the resources that the school provides," Ponce said.
@AshleyHUTA