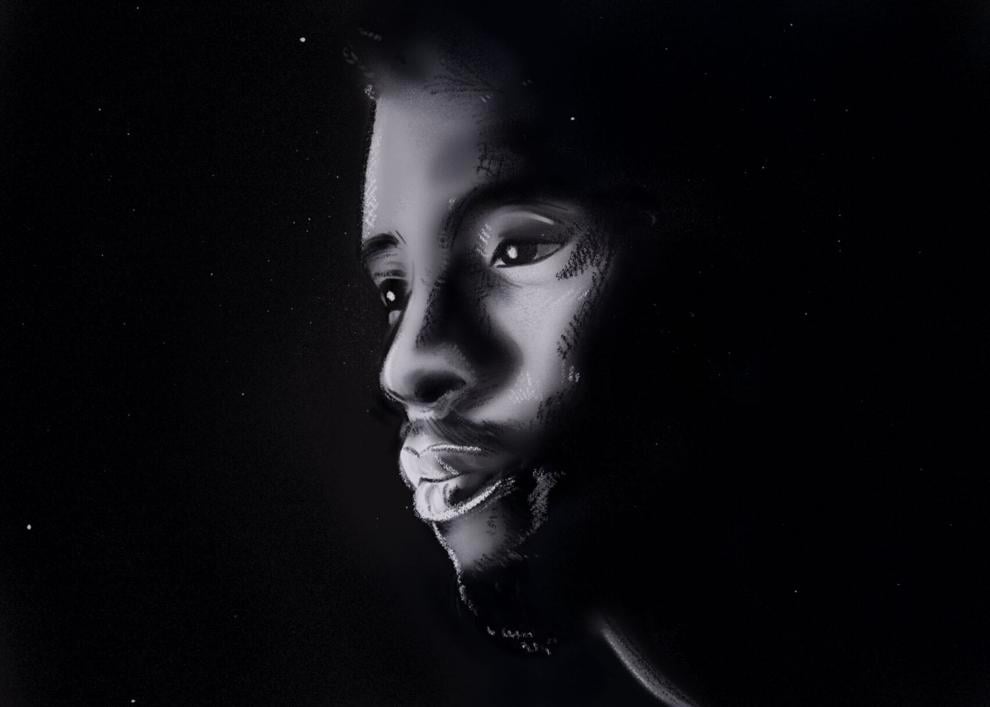 The first time international business sophomore Christopher Barber saw Chadwick Boseman was in the movie 42, where he played Jackie Robinson. But seeing him in Black Panther was when he really got to know him.
Boseman brought energy and glory to the screen that empowered Black people, Barber said. There usually aren't many people of color in prominent roles, so having a movie with an almost all Black cast was refreshing to see.
"Seeing somebody that looked like me be on the big screen and be killing it in their role to kind of represent us," he said. "It's really empowering, really refreshing, and I'm overall just really appreciative of that."
However, Boseman's career transcended his role as T'Challa. He played various other Black cinematic icons such as James Brown, Thurgood Marshall and Jackie Robinson.
After a four-year battle with colon cancer, Boseman died Friday at the age of 43.
"I think one of the reasons that people kind of respected him, and myself included, even outside of the Black Panther role, was just the humbleness that he brought," Barber said. "He had been dealing with cancer for a four-year battle, and I never once heard him complain or make a really big deal about it, even though it is a big deal."
Fans and celebrities across the globe took to social media to express their grief and to celebrate Boseman's life. The statement confirming his death from Boseman's Twitter account quickly became Twitter's most-liked tweet.
On Sunday night, MTV's 2020 "Video Music Awards" began with a tribute to Boseman, and the show was dedicated to him.
After learning of his death, alumna Mariah White said she felt incredibly overwhelmed. There was so much of Boseman that she did not get to appreciate properly while he was alive. She never realized that she had seen him in so many other films that she'd enjoyed in the past.
When she was about 17 years old, she remembers seeing Get on Up with her mother. Her family had always loved James Brown, she said. She thought the actor did an amazing job, but at the time, she didn't make the connection that it was Boseman playing the role.
Years later, she remembers eagerly anticipating Boseman's appearance as T'Challa in Black Panther.
She loved seeing his character allow the other heroes to share the spotlight with him, she said. There was a community effort — everything was for the good of Wakanda or saving the world.
"Everybody in the Black community got representation, not just little Black boys who finally saw a hero that looks like them," White said.
Black Panther was the first superhero movie centered around African culture that Junior Ezeonu has ever seen. The political science junior was born in Nigeria but moved to Texas when he was around 3 years old. The movie resonated deeply.
"It comes from an Afrocentric point of view. It just shows the beauty of being Black, beauty of being African, beauty of knowing your roots and caring about your people," he said. "He just killed that role. He did so well in that movie, and it made me a big fan of him."
Boseman's impact reached further than just his acting, though, Barber said. Seeing him take the time to meet fans in real life or give donations showed that he appreciated many different people and organizations.
He used his platform to advocate for issues that were important to him, and he was a charitable person, White said. But he also used his platform for humor. He was good at making people laugh.
She remembers the moment at the 2018 MTV "Movie & TV Awards" when Boseman used his acceptance speech on national TV to honor James Shaw Jr., who was responsible for stopping the gunman in a deadly shooting at a Tennessee Waffle House.
"I think that's a testament to his character and how he knew he would want to use his fame," she said.
Boseman was a rare celebrity who wasn't afraid to speak up and use his platform to help those in need, marketing and management senior Auroya Wallace said. Seeing him want to help others was inspiring.
"A lot of times, people, they get famous, they neglect where they came from, or they don't pay attention out of worry of losing fans or losing money, but he did the opposite," Wallace said. "He stood up. He wasn't silent, he wasn't afraid to speak his mind."
The one thing he chose not to speak about was his four-year fight against cancer.
Learning that Boseman died of colon cancer was heartbreaking but respectable, Barber said. The fact that no one knew about his struggle exemplified his character.
"He didn't want his fans to be concerned for his health. He didn't want them to treat him differently because he had that diagnosis," he said. "He just kept on doing what he could till the end. I think that's something a lot of people aren't able to do."
Barber said he remembers seeing a photo of Boseman on the internet, and he could tell that Boseman had lost a lot of weight. He noticed people making fun of his weight loss and creating memes about it.
"In hindsight, that was part of his battle, he was really fighting for his life there," he said. "That part was really kind of heartbreaking."
Finding out Boseman worked on seven different films while also dealing with cancer dramatically changed his view of the actor, Ezeonu said.
"The guy's a warrior. His talent and his hard work and his diligence is just on another level compared to the average actor," he said. "He hit legend status when I found out all about that."
Seeing how Boseman continued to do so much despite his diagnosis was unfathomable, White said. It means a lot to see someone who gives so much and doesn't ask for anything in return.
He could have asked for more sympathy or respect from his fans after the memes regarding his weight began circulating the internet, she said. He chose not to engage and continued on the journey that he chose to take for himself.
It's hard to realize someone's worth or how much they mean to you until they are gone, Barber said. When Boseman died, the world lost a fighter. The main thing people should do is honor the different causes he fought for.
Boseman fought for representation for Black lives and Black culture, he said. He also fought for his own life as he battled with colon cancer while not wanting his fans to be concerned with his health.
"The world lost a really important fighter, you know, we don't really get a lot of people like him," he said. "I think he was really one of a kind."
@DJ_Shaw_