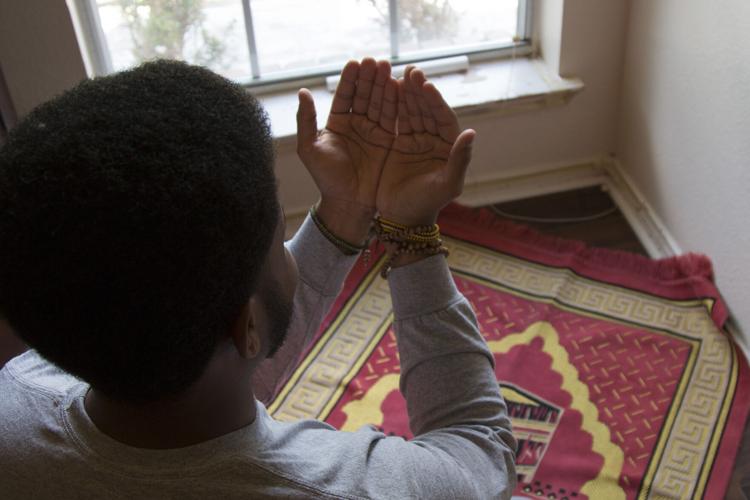 Following the implementation of social distancing measures across North Texas in mid-March, the day-to-day operations of churches, mosques, synagogues and other places of worship moved into a digital, homebound realm.
As these places of worship have started reopening, the social detachment felt by spiritual communities has begun to lessen. However, things are still far from normal.
Before COVID-19, public health senior Jaafar Salim would visit the Islamic Society of Arlington, Texas, or Arlington Center Masjid, on a weekly basis. Salim is the president of the Muslim Student Association at UTA and therefore has been very active within the Muslim community in the city. On campus, he would also pray and socialize with other students on a weekly basis.
Nursing junior Oscar Bahena also spent a lot of time at different churches before the pandemic. As secretary and parliamentarian for the Pastoral Council at the University Catholic Community at UTA, a first communion teacher at St. Matthew Catholic Church and a member of his home parish at St. Pius X Catholic Parish, he was deeply involved.
Communication studies alumna Daisy Orona is a 5th and 6th grade Sunday school teacher, a children's choir teacher and has participated with youth worship and outings at New Life Baptist Church. She also works with Young Life, a non-profit organization, where she spoke about Jesus at middle schools and high schools.
When COVID-19 shut down places of worship, religious practices and communities moved to digital platforms. This included Facebook Live sermons, YouTube video lessons, virtual meetings, hangouts and group chats.
This also meant more singular, individual prayers, a shift in religious holidays like Easter and Ramadan, and fears about what was going on in the world.
Bahena feared how bad the COVID-19 situation had gotten. He said he needed to stop, reflect and pray because of the pandemic.
For Salim, moving into a digital space and staying at home initially made things difficult. The lack of people and community made the motivation for his routine harder to find, and it started to hurt his mental health.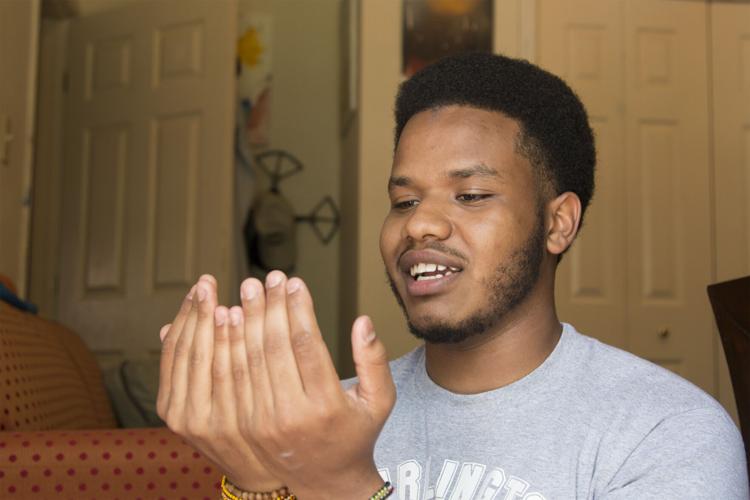 "[When] going to the mosque before the pandemic hit, there's friends and there's socializing and there's people there all the time, so you're able to see different things going on," he said. "But when you're subjected to four walls around you and you have to pray within this space and make sure that you're in tune with your faith — that was the toughest part."
Orona also felt that loss of community. She said she missed her students, her friends and the people at her church, but she found comfort in the consistency of God.
"Any time when I just feel myself getting depressed over what's happening, I'm reminded that joy is not canceled and everything that really matters is still the same," she said. "Which, ultimately to me, is God."
Salim said he benefited spiritually from the time alone.
"I was more looking into myself internally rather than trying to practice through people or trying to see what other people were doing so that I can keep up with them," he said. "It was more of a battle with myself."
Although her church will reopen this coming Sunday, Orona said her family will not attend because her mom tested positive for COVID-19. Even after her church opens, social distancing rules will be enforced, and she still won't be able to teach her younger children.
Salim said that as a public health major, he's still against opening up, so he has stayed home as much as possible and continues to worship there.
Bahena said he's heard from some of his less devoted friends about their pandemic-related fears. He said he's been able to help them in their times of need and doubt by praying with them and bringing them closer to the word of God on their own terms.
His parish is now offering multiple daily masses excluding Sundays, which Bahena has attended. The parish is open at 50% capacity with mandatory face masks. He said he and others are grateful that they can attend mass again.
Although the future remains unclear, Bahena said that even though his parish isn't in the church building, the people are still there and are still pressing on.
"Have some faith," Bahena said. "Keep loving one another and we'll get through it."
@ByDavidSilvaR