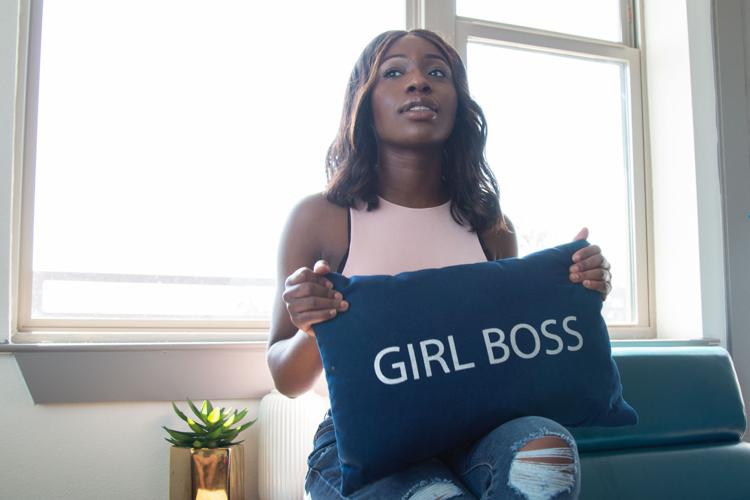 STDIO Beauty CEO Folake Adebayo wants her customers to feel like movie stars.
The nursing senior said the word "studio" typically calls to mind a creative space like a movie studio, and she wants her customers to believe they can create whatever they want when they wear her wigs, false eyelashes or lipsticks.
Her beauty company's products are divided into three collections: "Motion Picture," which covers virgin wigs and clip-ins; "Press Play," which covers hair bundles, closures and frontals; and "Hollywood," which covers lashes and lipsticks.
Adebayo wants her customers to express their personalities through her products and feel like a part of STDIO Beauty. This was the inspiration behind the company's catch phrase, "Be U in STDIO Beauty."
"Our products are there to serve you, so you take what you like out of it and create looks," she said.
She was introduced to the beauty world at a young age. Her mother was a hair braider in Nigeria, and she learned the craft by emulating her and practicing on Bratz dolls. She was able to monetize her skill when she came to UTA and began braiding hair for students on campus.
However, it became increasingly time-consuming for her. She still wanted to pursue her interests but not at the expense of her academic success. Since she had been experimenting with makeup since high school, remodeling StyledBySimbi — her hair business — into an all-encompassing beauty brand seemed to be the next logical step. Then she could outsource the creation and labeling of the products.
STDIO Beauty was born in the fall of 2019. It was both a passion project and a means of supporting herself financially.
Like many other small businesses, its journey has been far from smooth.
In the beginning, Adebayo had to create the concepts, build the company's website and market the products by herself, while simultaneously handling schoolwork. There were times when she felt unsupported by her peers, like when she would ask them to check out her products but they would never get around to doing so.
Although she doesn't formulate the products, she must ensure the suppliers are executing her vision accurately.
"I'm tired almost every day, but I mean, at the end of the day, this is what I decided to do, so I'm not going to give up now," she said.
It all seemed worth it though, when she received her first order of all three product categories — hair, false lashes and lipstick — a few months after STDIO Beauty launched.
"It made me feel like I would actually succeed in what I was doing," she said.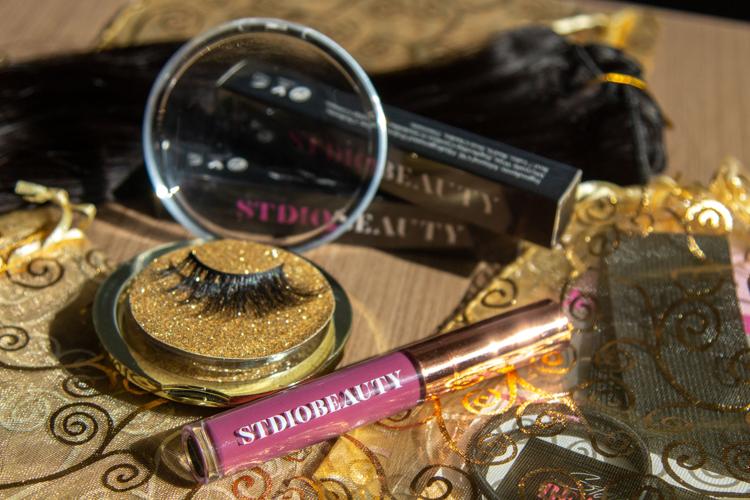 Customers like software engineering alumna Abby Aboderin also make Adebayo's work worth it. Aboderin needed a wig for her birthday but was having difficulty ordering from different companies. She had known Adebayo for a while and felt she could trust her enough to try STDIO Beauty.
She said the shipping was slow because of the COVID-19 pandemic, but Adebayo assured her it would be delivered in time for her birthday and kept her word.
Amber Johnson's ultimate dream is to sell her clothes in high-end retail stores, and during COVID-19 she was able to bring the goal one step closer.
Aboderin also said as someone who loves when people pay attention to details, she was impressed by the wig's packaging when she received it.
"I can always tell [Adebayo] is constantly working on her craft," she said.
Mechanical engineering alumnus Anuoluwapo Eletu joined STDIO Beauty's team as a consultant last spring, and he said Adebayo's dedication will eventually pay off.
In the coming years, he envisions STDIO Beauty raking in sales and gaining a reputation as a luxury beauty line. He wants people to seek out the company for not only the products, but also the all-around beautification experience.
Adebayo said she has high hopes for STDIO Beauty's future. She plans to expand the product offerings and potentially delve into the skin care sector. She even plans to one day open her own salon.
@TritimaAchigbu