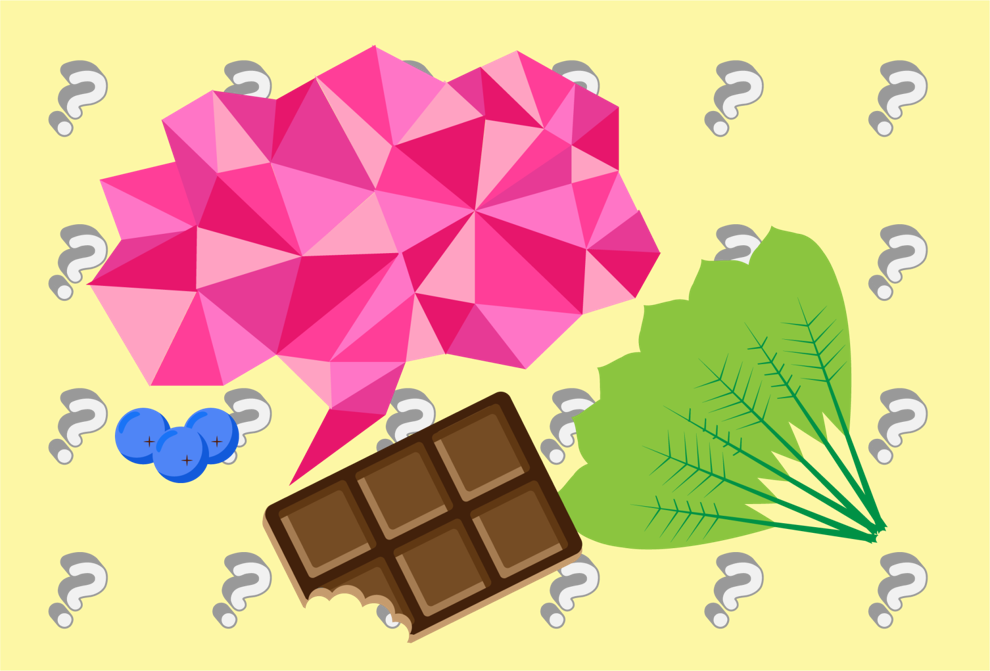 Preparing for midterm exams may be stressful for students, but brain foods can help fuel study sessions with efficiency.
Aerospace engineering freshman Tytus Wenger said processed foods such as potato chips are delicious, but are secondary to hummus with pretzels or apples. However, Wenger said he occasionally chooses less healthy snacks because of convenience and low cost.
Antioxidants and omega-3 fatty acids
The choice to substitute healthier fare in place of a junk food craving can increase mental capacity with the correct ingredients, said Stacie Ellis, Maverick Activities Center registered dietitian. Regular consumption of antioxidants and omega-3 fatty acids will help with brain function and reduce inflammation, Ellis said.
While many vegetables and fruits contain antioxidants, berries can be a delicious and efficient choice, she said. Her preferred sources of omega-3 includes avocados, salmon and walnuts.
"Walnuts are really good," Ellis said. "And a good way to remember walnuts are good for your brain is the fact that they look like the brain themselves."
Replicating flavor and texture profiles
Replacing the habit of snacking on processed foods can be an easy transition, said Anne VanBeber, director of nutritional science at Texas Christian University and registered dietitian.
VanBeber said temptation can be diminished through tailoring snacks around the flavor and texture profile of a person's desired junk food. For example, students searching for the salty crunch of potato chips could benefit from walnuts, pistachios or almonds instead.
Have a sweet tooth? Switch to dark chocolate.
Those who enjoy snacking on candy can enjoy various health benefits from switching to dark chocolate if they practice moderation, VanBeber said.
"Dark chocolate, 70 percent or better, is going to be a healthy little snack," VanBeber said. It's going to be more bitter because there is less sugar, but comes with many antioxidants and health promoting compounds."
VanBeber said dark chocolate is a natural source of caffeine and she recommends a limit of 1 ounce of dark chocolate per day. An ounce, typically a single one inch square, contains half as much caffeine as a cup of coffee.
Bail on energy drinks and processed foods
Energy drinks and processed snacks should be avoided and replaced with a more natural alternative if possible, VanBeber said.
Coffee and green tea, when brewed without large quantities of sugar, can be used to extend study sessions with much less of a pronounced energy crash, she said.
"All these packaged things we are eating are edible food-like substances with chemicals," VanBeber said. "It's just not what our body needs to fuel itself. 
@MaxwellHilliard