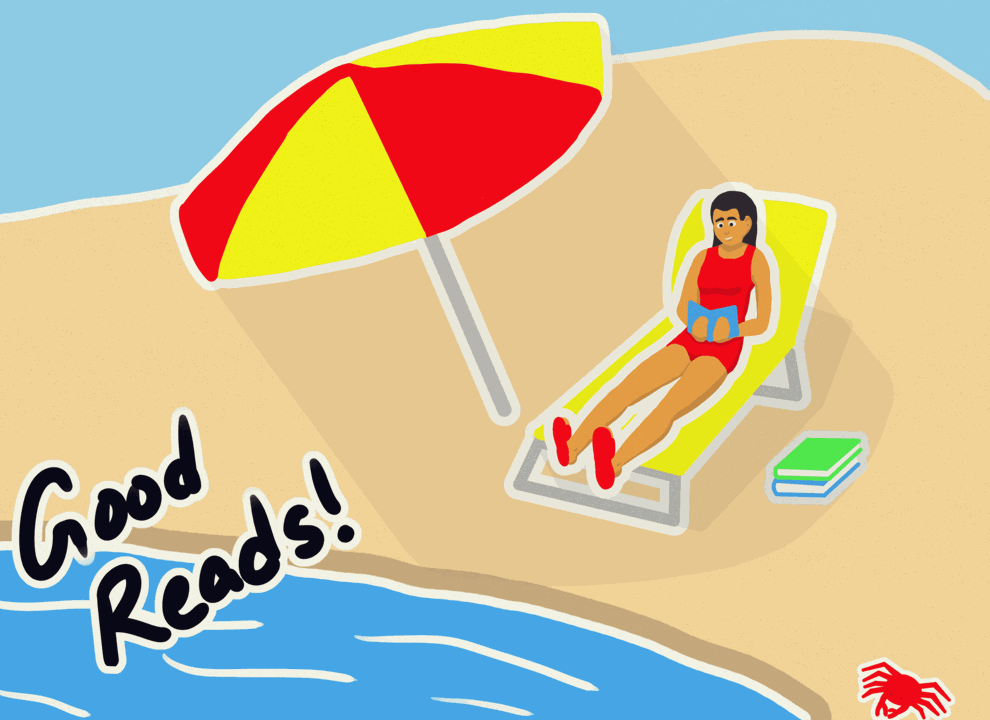 A semester of required readings can take away from the joy of reading for leisure. Now that summer is here, it's a good time to get our heads out of the textbooks and into a few captivating reads.
If you were the kind of person who always had their nose in a book and wish to return to that this summer, here is the list you're looking for.
Between Two Kingdoms: A Memoir of a Life Interrupted by Suleika Jaouad
Between Two Kingdoms by Suleika Jaouad is the deeply emotional story of a young woman's cross-country pilgrimage of acceptance and gratitude.
English lecturer Rachael Mariboho suggested this book. She describes it as tragic in certain parts while also powerful and moving.
When Jaouad was diagnosed with cancer, she, her family and her boyfriend all accepted the fact that her life was coming to an end. And they expected it.
In the book, Jaouad writes for The New York Times during her journey of facing her demise and later receives a wealth of support from strangers. After surviving her run-in with cancer, she decides to take to the road and thank her supporters in person.
"After the year we've all collectively experienced, I think it would be very moving to read and to kind of go through the experiences that she had," Mariboho said.
Shadow and Bone by Leigh Bardugo
Shadow and Bone is an adventure novel and the first book of the Grisha series by Leigh Bardugo.
English senior Kara Gates said this story involves a dangerous shadowy split called the Fold that's filled with monsters. The only thing that can get rid of the Fold is a Sun Summoner, one who has the ability to bend and summon light.
According to Gates, this story is different from the average Tolkien style of fantasy-adventure novels. There are less elements like elves, fairies, archery or swords. The book follows the journey of a young soldier discovering how magical she really is.
Gates said there's a TV show based on the book and an additional spin-off series for those who may want to read more.
If this book has been on your reading list for a while, now is a perfect time to dive into the Russian-inspired fantasy novel.
The Midnight Library by Matt Haig
The Midnight Library by Matt Haig is another recommendation by Mariboho.
Imagine being able to know the path of your life had you decided to take that year off from school, or had you told that person that you loved them. Imagine if you could find out exactly where your life would have gone if you did something differently; that is the Midnight Library.
Mariboho said it's a helpful book that allows readers to understand that appreciating everything we have and the beauty around us is what really matters in life.
"Every choice that we make takes us to the place that we're really meant to be, and I think that's kind of the message of the book," Mariboho said.
Unlike last summer, pools are open and beaches are full. Taking a moment to relax is something we can all do again, and escaping into a fictional world may be the very thing to undo a year of stress and worry.
@kaleidoscopejax