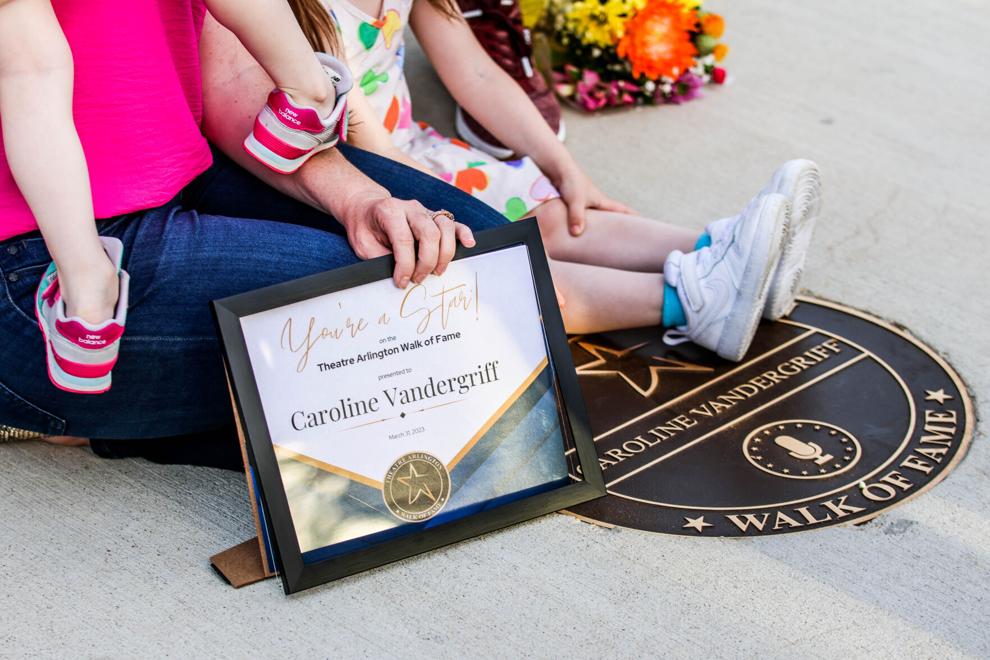 The city of Arlington isn't short of talented folks, but before Theatre Arlington unveiled its Walk Of Fame on Friday, it might have taken a Google search to figure that out. 
The Walk Of Fame features 21 bronze medallions at the foot of the theater's entrance, honoring the actors, musicians, producers, authors and other creatives who performed at the theater before achieving regional, national or worldwide success. From members of Grammy Award-winning acapella group Pentatonix to broadcast journalist Caroline Vandergriff, each received a medallion embossed with their name, star and an icon detailing their field of accomplishment. 
The theater is not solely here for people to perform shows in Arlington, executive producer Steven Morris said. "My hope is that the young people that come see the shows, the UTA students and high school students that come in and see that and think, 'Oh, I could do things here and go further. This could be a stepping stone for me.'"
For several of the honorees, those words ring true.  
Stacey Oristano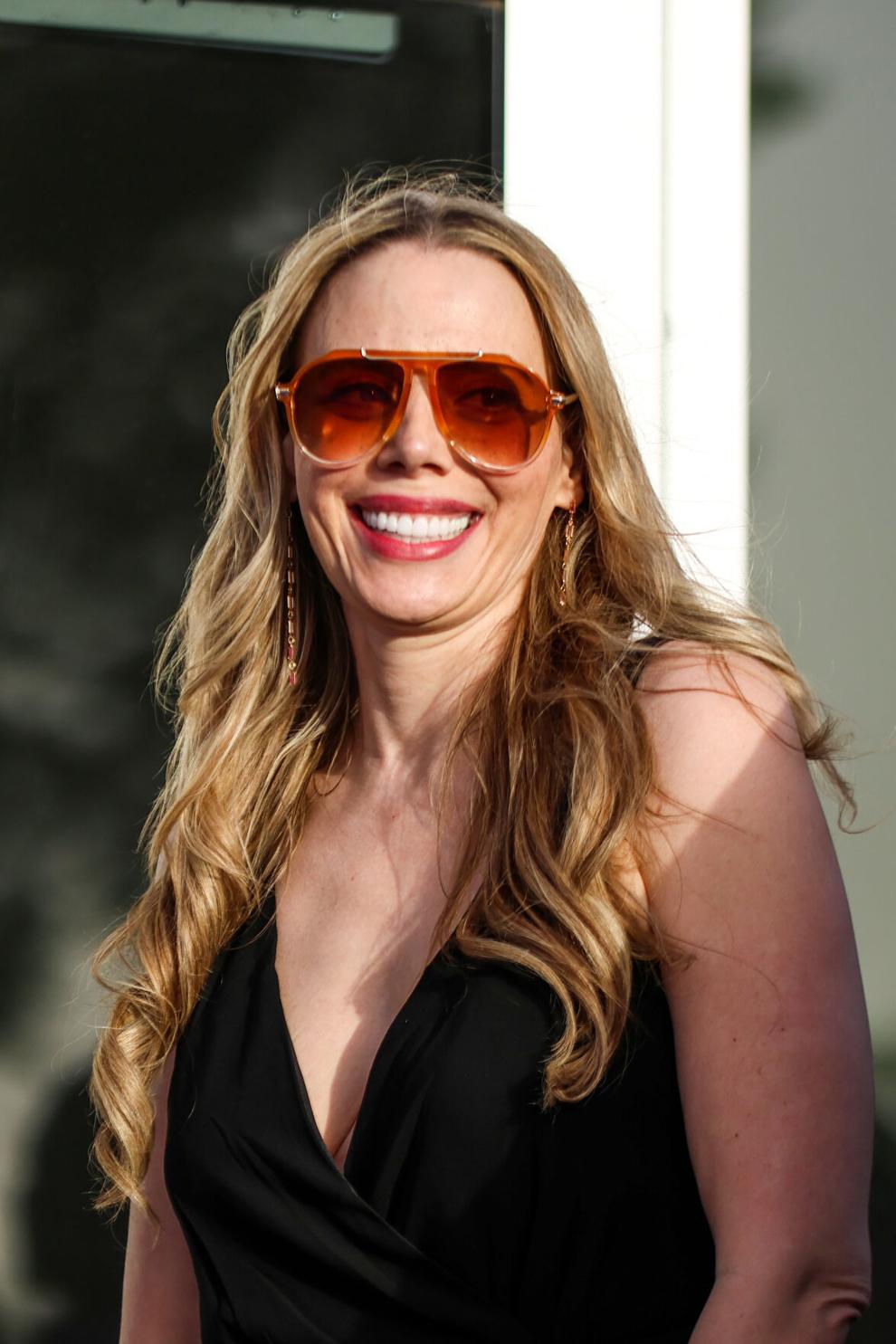 Stacey Oristano, best known for her role as Mindy Riggins in the Emmy Award-winning drama series "Friday Night Lights," grew up in Arlington and found her passion on the theater's stage.  
Oristano's father spent his time in between sportscasting and as a stage actor for the theater, so she was around the community as early as six years old. However, it wasn't until she was 16 that she performed her first Theatre Arlington show, Stepping Out, a show about a tap dancing class, she said. 
She continued performing through high school, winning a University Interscholastic League theater competition before returning to Theatre Arlington a year after graduating college to act in The Secret Garden, she said. She then moved to New York to pursue her theater dreams.  
While living in New York, Oristano's talent agency, Kim Dawson Agency, booked her an audition for "Friday Night Lights," her first foray into TV acting. Despite thinking she would perform solely in plays and musicals for the rest of her life, the one-episode, seven-line role turned into a five-year part that started her television career, she said.  
Since then, Oristano has had both minor and major roles in several hit TV shows like "Shameless," "CSI: Crime Scene Investigation," "Bunheads" and more, but she said her heart never truly left the theater stage. 
"My love is the theater," she said. "I love being in the room while it happens and knowing that the audience is with you. I can make them cry, I can make them laugh, we're in the room, and whatever happens that night is exclusive to that night and that group of people." 
Theatre Arlington will always be her home, and it has a special place in her heart, Oristano said. 
Amy Greene
Producer Amy Greene performed at Theatre Arlington as a child and graduated from Martin High School with Oristano before pursuing her career as a film producer, stunt coordinator and performer.  
Greene performed at Theatre Arlington in a production of Evita when she was around 11 years old, but her passions laid elsewhere. She always enjoyed being an athlete, running marathons, skiing and even competing as an amateur boxer. 
After graduating high school, Greene studied theater at DePaul University in Chicago before moving to California and working at a casting office, she said. From there, she was offered a job as a director's assistant on the Disney film Ice Princess and moved over to the production field, where she has been climbing the ladder since.
"I think that's where it really solidified, 'Oh, I love making movies as opposed to theater or TV or other types of performing arts,"' she said. 
Greene made a name for herself in the production world with films like 2017's Alien: Covenant, 2018's The Nun and the eccentric murder mystery Knives Out in 2019. But she said the highlight of her career so far was working on the movie Sound of Metal, which received six Academy Award nominations, winning Best Sound and Best Film Editing.
Over the last decade, Greene said she has also embarked on a career as a stunt coordinator and performer, combining her two loves for athletics and physicality with making movies and bringing stories to life.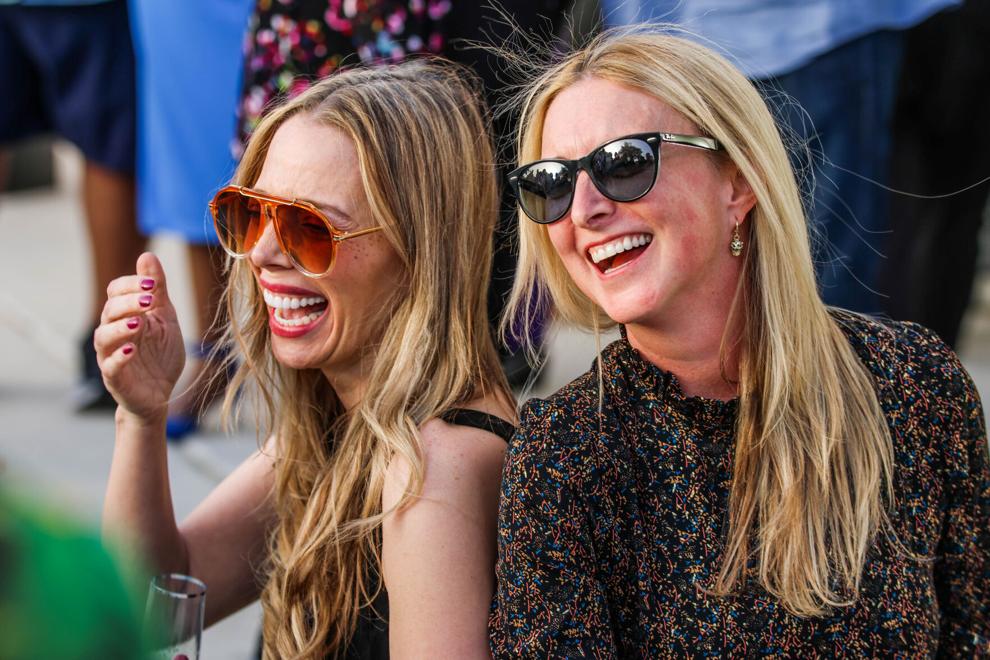 Greene's filmmaking success easily earned her a bronze medallion on Theatre Arlington's Walk of Fame, and it sits appropriately next to her friend and Martin High School alumna, Oristano.
"It's incredible when you see your high school buds all succeed and do well, especially in a tough industry like the film world," Greene said. 
It is an extremely difficult business, and most people do not see the level of success as the honorees, Morris said. But having instructors and teachers from high schools and theaters pouring love and confidence early on so they could believe in their talent to weather rejection is crucial for their success.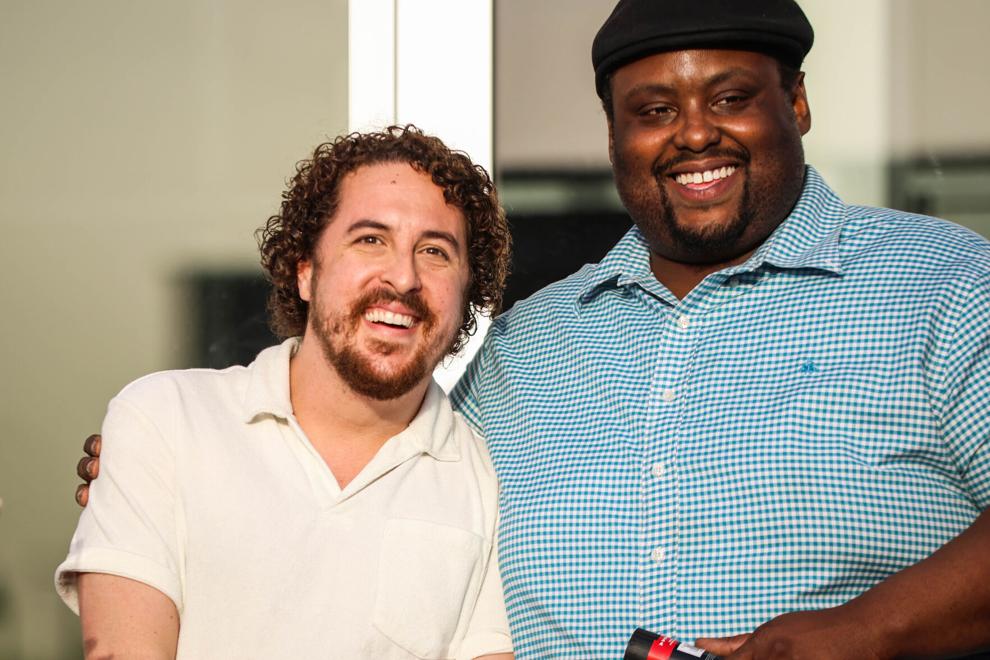 Jordan Walker Ross
For Jordan Walker Ross, actor and Mayor Jim Ross' son, Theatre Arlington was a source of strength as he battled insecurities over his cerebral palsy, a group of disorders that affect a person's ability to move and maintain balance and posture. 
Ross had been pursuing acting since he was six years old and performed at the theater from ages nine to 17. The theater community accepted him at a time when he was being bullied, and it became a safe haven where he never felt judged, he said.  
"They all embraced me and accepted me as I was, and it meant the world. I think theater is genuinely a life-saving experience for some people," Ross said. 
The Theatre Arlington family and the opportunity to escape his reality into the mind of characters who don't share his insecurities instilled in Ross the confidence to handle future casting directors who would ask him to redo the auditions without limping. Despite people's insensitivity, he remained undeterred, securing a role in the last three seasons of Angel Studio's "The Chosen," which follows the story of Jesus as he works his first miracles.   
Ross plays the role of Little James, one of Jesus' disciples born with a form of paralysis that left him with a limp. 
Getting to play a character that could be a voice for the disabled community and shining a light on so many relatable struggles was incredibly impactful, he said. Playing a character that "believes that everyone has a place, regardless of their physical limitations" has made him feel less alone. 
Ross is currently shooting the fourth season of "The Chosen" and has also acted alongside Sam Elliot and Tim McGraw in the TV mini-series "1883" as Romanian immigrant Mikel in 2021. 
Honoring artists on Theatre Arlington's Walk of Fame is important for recognizing the people that helped shape the theater of the last 50 years, and it inspires the younger generation to follow their dreams, Morris said. 
"I think if you work hard and if you do not give up on your dream, then you really can make it happen. And the fun thing is that that's proof," he said. "There is proof that people from Arlington go on, pursue their dreams and do major things. It can happen to anybody."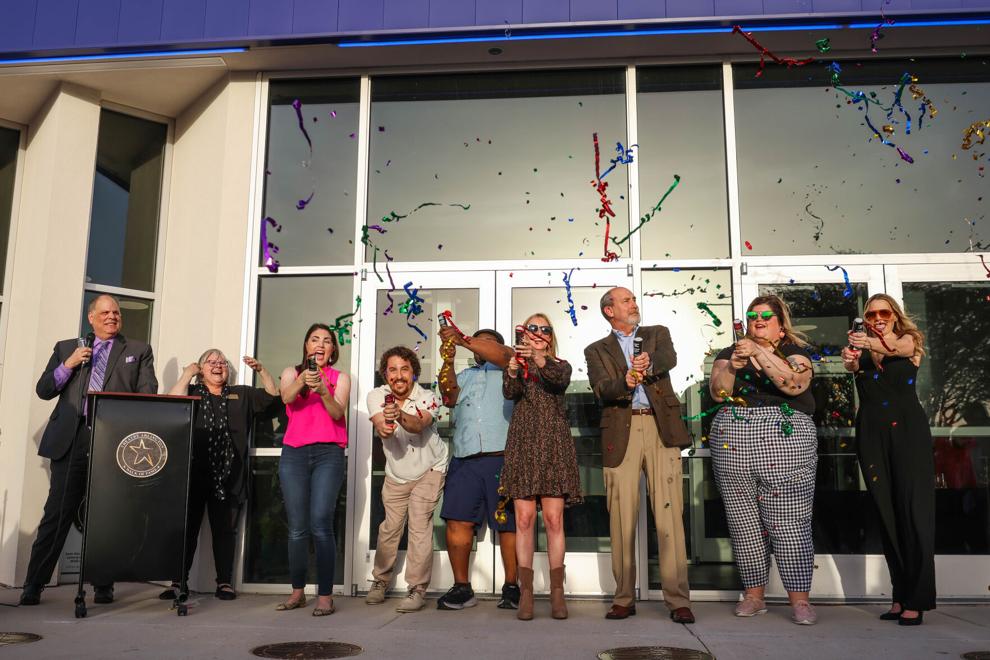 @Perriello369