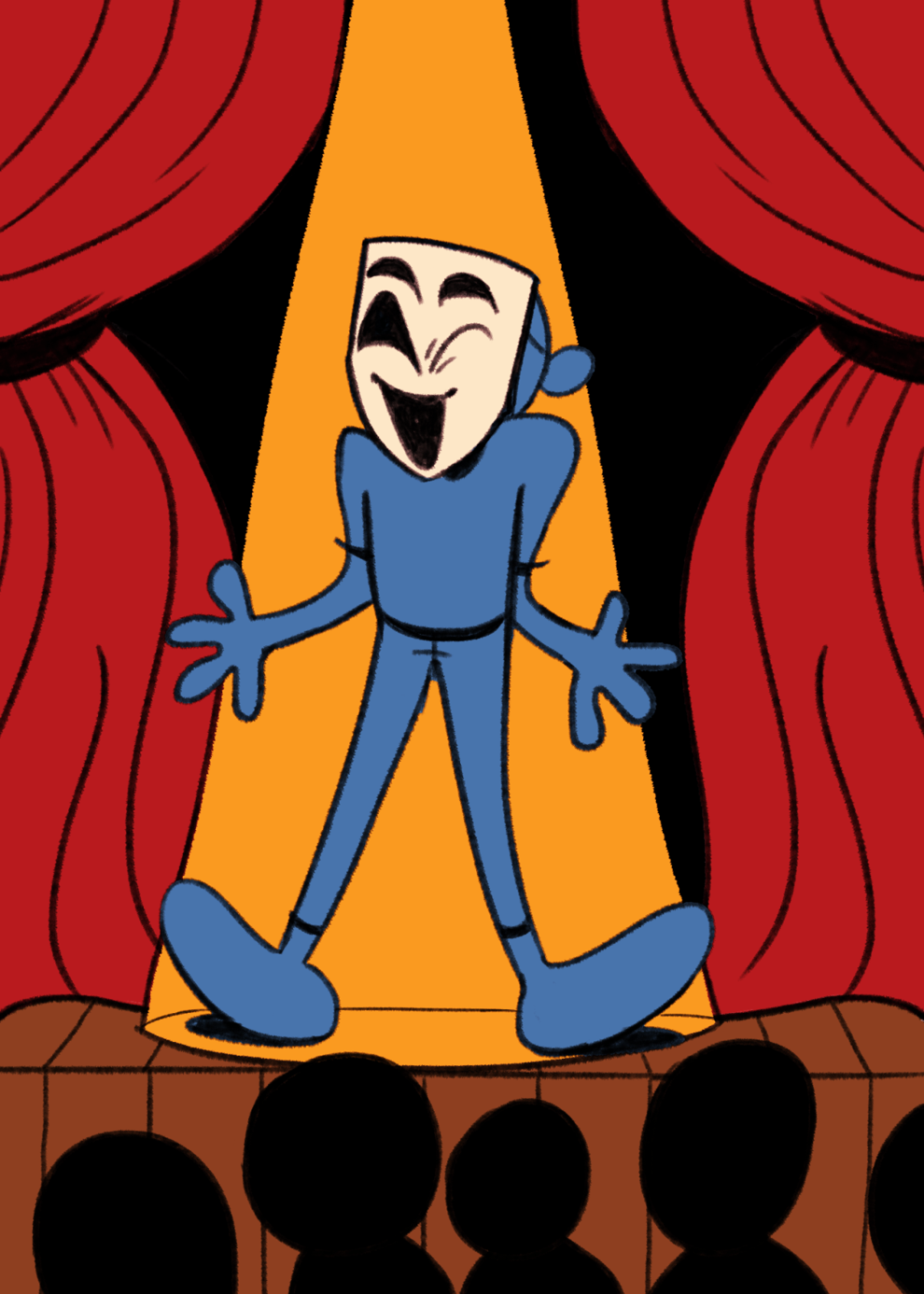 Across the Metroplex, directors prepare to crank up their upcoming theater productions.
Shows including Harvey at UTA's Mainstage Theatre, Best Little Whorehouse in Texas at Theatre Arlington, In the Heights at Dallas Theater Center and The Phantom of the Opera at Bass Performance Hall are some of the season starters.
Local thespians and directors, such as UTA alumnus Steven Morris, recognize the importance of knowing oneself in order to collaborate in this art of storytelling.
"I loved being able to go into an imaginary world," he said. "I loved being able to be somebody other than myself."
During his undergraduate studies, Morris worked part time as a children's show director at Theatre Arlington and juggled three to four Mainstage Theatre show productions. He enjoyed every moment of it, he said.
Morris currently serves as Theatre Arlington's executive producer.
Working in theater gave Morris opportunities to collaborate with diverse groups of people involved in television shows, film and education. After graduating from college, he dedicated 27 years to teaching theater at Lamar High School in Arlington.
Theater serves as a way to recognize and understand more about oneself through playing the roles of other people in a space that is hopeful, loving and accepting, he said.
"When you become a character and when you're doing a play, it's a really great way for you to see other people's points of view," Morris said.
Musical theatre senior Jenna Redmond said her sophomore year of high school was the beginning of her theater journey. She was cast as a fairy in the ensemble of Shrek The Musical.
For Redmond, theater is an art that incorporates different concentrations into one, whether that may be through music scores, set design or communicating language.
"[Acting is] like a volcano of butterflies that just feel really good on the inside," she said.
Theater requires people to have an open mind, be vulnerable and convey emotions.
Trust between fellow actors, the director and anyone working in the production is vital to the process, she said. For her, the theater community at UTA provides a "wonderful atmosphere."
"Even though we're in drama, there's no drama," Redmond said.
In addition to entertaining, performing and writing, theater serves as an individualized journey of self-help and healing, said Natalie Gaupp, theatre arts assistant professor of instruction.
Gaupp's first musical experience in high school was the production of Annie, and it fostered an interest in theater and being a playwright.
What makes theater challenging is the task of bringing a show to life and making it seem effortless, she said.
Theater is an immersive experience, and audiences don't always see the actors, directors or crew pulling the strings behind the scenes. Thespians must not think twice about what they do on stage because theater shows have to be "so well rehearsed that it just flows," Gaupp said.
Theater has allowed Gaupp to never stop being a student because she is constantly learning and growing.
"There's something about the dynamic of theater that helps people find themselves," she said.
@davy10306