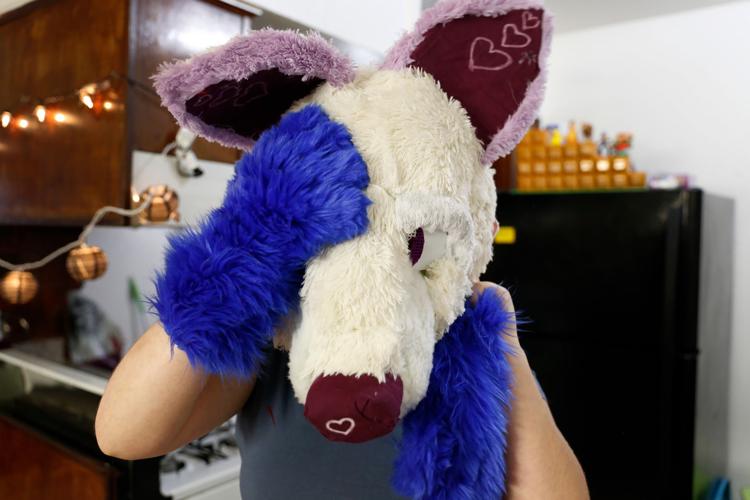 With every stitch, psychology sophomore Leah Gilstrap threads her way closer to a new identity.
Gilstrap, who identifies as a furry, or someone who has an interest in anthropomorphic characters, pursued the lifestyle her first semester at UTA — allowing her to fully express herself.
People might go to anime conventions and cosplay as their favorite characters such as Spider-Man or Wonder Woman, said Sharon Roberts, International Anthropomorphic Research Project co-founder. Meanwhile, a furry is someone who creates their own character, called a fursona, to cosplay as.
Roberts said a fursona is an avatar-like creation, usually an animal or an animal hybrid, that an individual creates. The fursona embodies characteristics that people may like or have an aesthetic appreciation for.
Gilstrap said the many furries that she befriended throughout her life ultimately influenced her decision to become one.
When she took the plunge, Gilstrap started developing her two fursonas: Skye, a wolf-fox hybrid, and Davon, a raccoon-dog hybrid.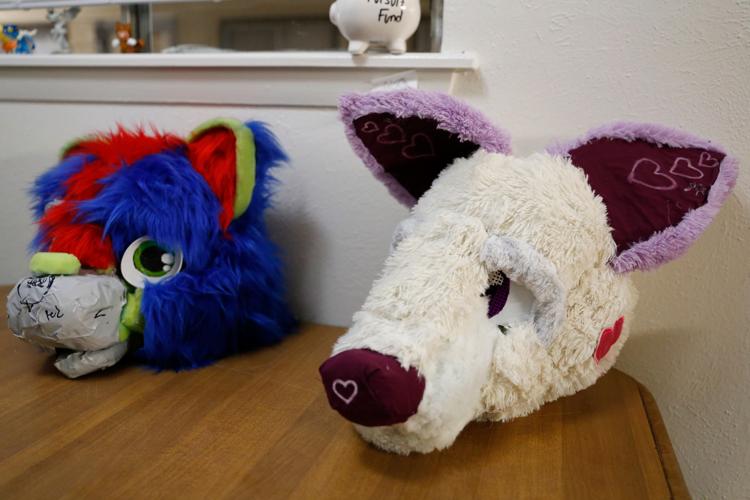 "Davon is really more of my favorite because he is kind of what I would aspire to be," she said. "He's the best version of me, all the things I like, and all the things I do, my personality, the way I dress and everything. That's like who he is — he's the best parts of me in an awesome animal that I enjoy."
Roberts said there is a stigma surrounding the furry fandom, mainly stemming from Hollywood screenwriters, that portrays furries as participating in a sexual fetish. She said the furry fandom goes beyond sexual purposes. The majority of people who are in the furry fandom are in it because they enjoy community, friendship and artwork.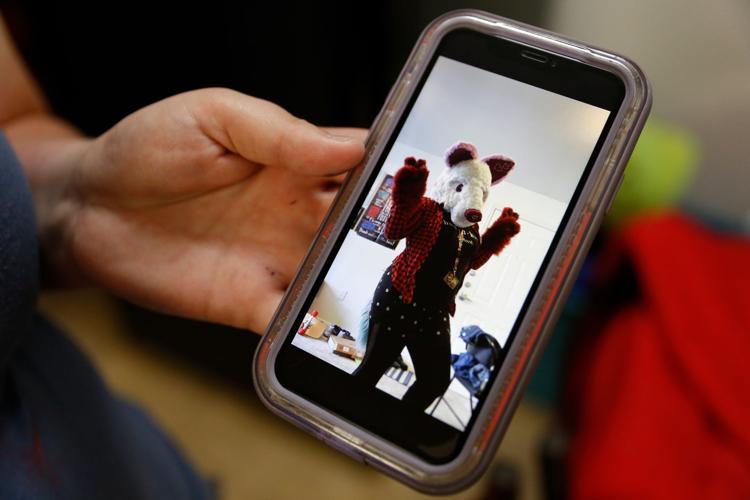 Gilstrap's mother Lilly Ritz said Gilstrap didn't tell her about her lifestyle until a couple of months ago.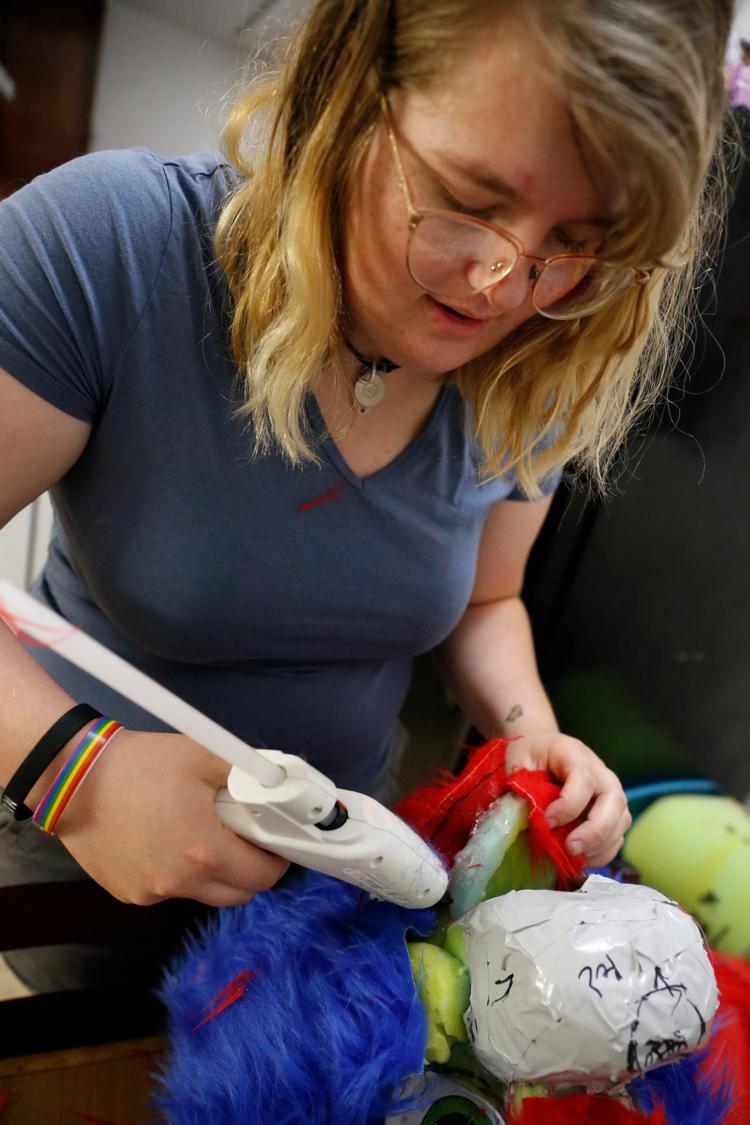 Ritz said she was unhappy and concerned for her daughter's safety at first because she thought the furry lifestyle was associated with bondage, dominance, sadism and masochism, or BDSM.
"As an older person, I have a different perspective on alternative lifestyles like furries," she said.
After seeing Gilstrap go to furry conventions and developing friendships, Ritz said she was happy for her daughter.
"I guess my fear was I didn't really know about it," she said. "It was more of an uneducated place of fear for a parent."
Gilstrap said besides giving her a creative outlet and stable hobby, being a furry has introduced her to new experiences and friends. It brings her joy, heightens her confidence and allows her to be a part of something bigger than herself.
"I walked into a furry [convention], and even though I didn't know anybody, I was able to make conversation with anyone, anywhere. I felt at home," she said. "Like this is a place that I can feel comfortable being myself."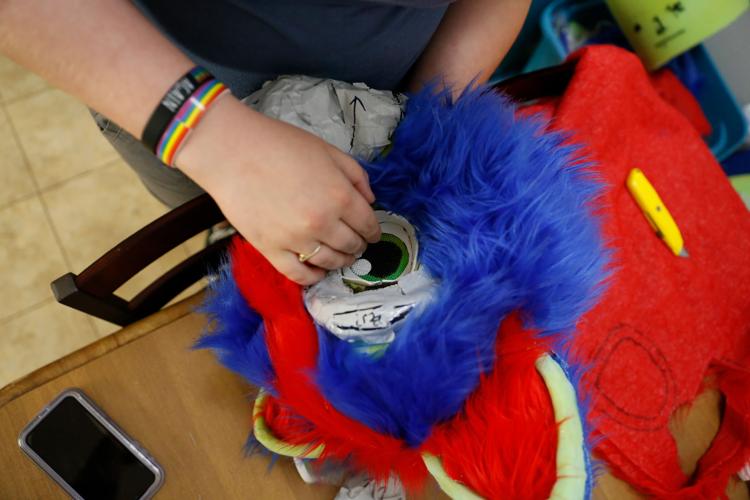 Madison Lange, Gilstrap's friend and a fellow furry, said she introduced Gilstrap to the furry fandom in middle school.
Lange remembers showing Gilstrap videos on how to make fursuits but never imagined she would one day make her own.
Because being a furry makes Gilstrap happy, Lange said she supports her and hopes to make a fursuit with her in the future.
Roberts said most furries suit up when they go to conventions or gatherings but people can be a furry without dressing up. The majority of furries typically only have partial components of their suit because full suits can range up to thousands of dollars, she said.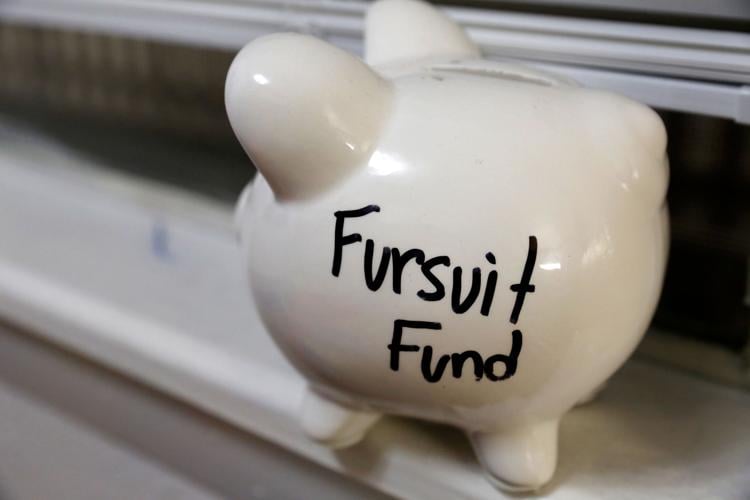 Gilstrap said she once accidentally wore the tail part of her suit to campus and said she'll never do it again because of potential ridicule and because her suit needs improvements.
Although she doesn't get the chance to suit up a lot because of her rigorous work schedule, she said she stays connected with other furries in the Metroplex.
"The furry community overall is just one big huge community, and it's fun because no matter how you're different or no matter who you are or what you do, you're all there for the same reason — because you love anthropomorphic animals and you love each other," Gilstrap said.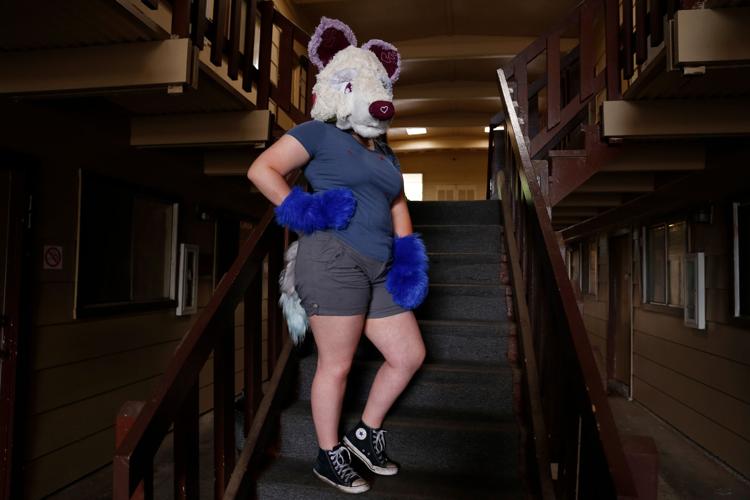 @duydotdecimal