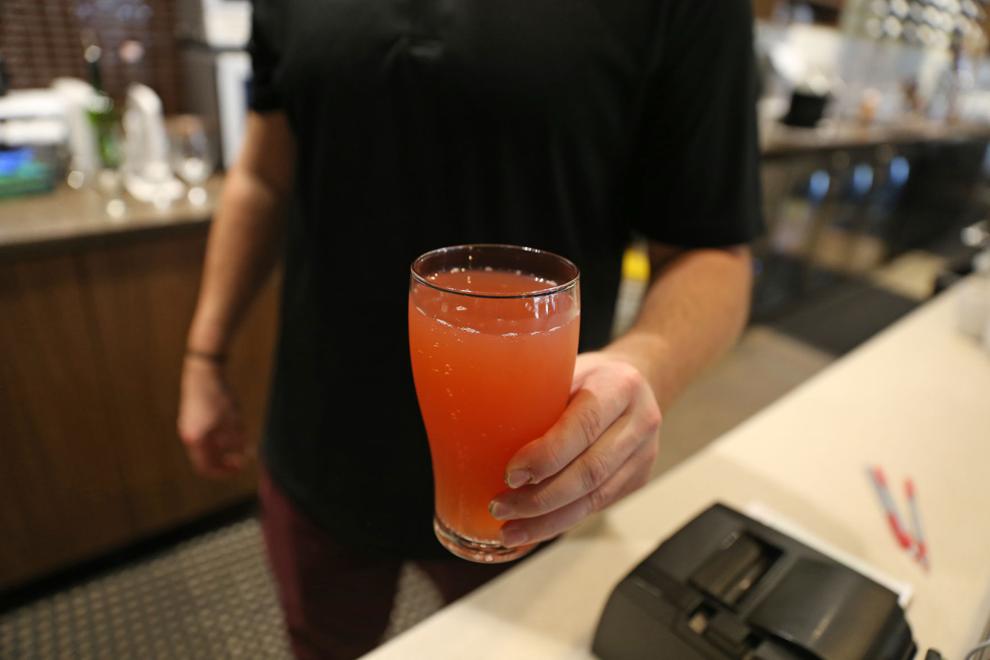 Even those who don't know much about the flavored, fizzy probiotic drink kombucha, they may have seen it on social media, in restaurants and even sold in local grocery stores.
Kombucha is a fermented, sweetened black tea made with the symbiosis of different bacteria and yeasts. It can be found in several flavors like peach, ginger, mango and blood orange.
"It decreases your risk of diseases, so, like, diabetes, heart disease, things like that, because you're not eating other things that can increase your risk of those," said Stacie Ellis, Campus Recreation registered dietitian.
Ellis said she doesn't like the taste and doesn't drink it herself, but there are more pros than potential cons to the beverage.
Collin Warwick, international business and Spanish language senior, said he likes the sour flavor of kombucha and drinks it for pleasure, and is aware of its health benefits.
Warwick said he likes kombucha with ginger and orange flavors and gets it at coffee shops or Whole Foods.
"Even if it didn't have any health benefits, I'd probably still drink it like crazy," Warwick said.
Business management junior Alexis Carrasco said she learned of kombucha about six years ago through her aunt, who brews it at home.
She said she drinks it at least two times a week and buys the Kombucha growlers from Whole Foods.
Kombucha is positively linked to a healthy immune system and bowel movements, Ellis said.
Ellis advises slowly increasing the intake of fermented food, since it takes time for digestive systems to adapt to the new microbiomes and it could cause digestive issues in the beginning, like constipation.
"If you're getting gassy or, you know, you feel discomfort, then you need to slow it down," Ellis said.
According to the Centers for Disease Control and Prevention, consuming kombucha is linked to prevention of cancer, relief of arthritis and treatment of insomnia.
@KeyuriPee