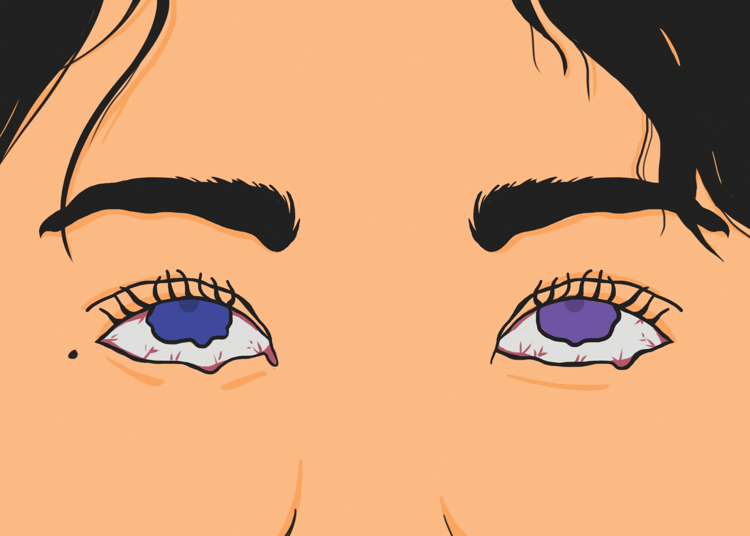 When music media sophomore Miguel Martin tries to sleep, he ends up laying in bed for an hour each time.
Eventually, Martin gets frustrated enough to get on his phone and watch YouTube until he's exhausted enough to sleep, and that's how he ends his days.
With the sudden changes ushered in by the COVID-19 outbreak, it can be easy for someone who isn't completely set in their ways to fall into worse sleep habits, and Martin is only one of many.
Dr. Cindy Manzano, Counseling and Psychological Services counseler and outreach coordinator, said that students have been used to being externally motivated through class or work to wake up and have since been disrupted.
"Now, students are needing to be more internally motivated, with more accountability shifting to themselves," Manzano said in an email. "This can lead to shifts in difficulties keeping a regular routine and schedule that they're used to, including their sleep schedule."
The isolation can lead to both sleeplessness and loneliness and can even mix the two, as Martin has learned.
"I really miss all my friends, you know? It's hard not getting to see them all the time," Martin said. "I guess I kind of take for granted how often I can see everyone."
The self-isolation is getting to him, Martin said, and even though he does have roommates, he's only really friends with one of them.
"I can get in my head pretty bad, so I'll start to overthink things about a girl I'm talking to or how my friends think of me," Martin said. "And then I kind of get upset, and then I just have to calm down, you know? So I think being trapped here, that kind of stuff's getting worse."
It's overthinking things like that that becomes a hurdle for Martin to jump if he wants to go to sleep, and many times he falls short, he said. However, lately chamomile tea and prayer has helped him sleep easier, Martin said.
Having a regular nighttime routine is important for sleep consistency, Manzano said.The routine should start 1-2 hours before bedtime, and having a regular wake-up time is important, too, she said.
Another student who has fallen into bad sleeping habits since quarantine is audio production sophomore Justin Sheller.
Sheller was never a morning person even before quarantine, he said, but now he's a morning person in a different sense: he stays up to see the sunrise every day before sleeping until night.
"Last night I went to bed at, like, 7 a.m. probably. Like a few nights ago I went to bed at 9 a.m.," Sheller said. "It just got worse and worse each night."
Sheller works at a Chinese restaurant during the day, and he's part of the subpopulation of people still physically going in to work. His sleep schedule hasn't affected his work yet because he really only takes calls and packages food, he said, and on top of that, barely anyone comes in.
Sheller said it's his plan to fix his sleep schedule eventually, but he probably won't.
Unlike Sheller and Martin, Rishikesh Joshi, computer science graduate student, was a morning person before COVID-19 and slept for the standard 7-8 hours every night.
"Since the quarantine, I'm not sure what went wrong," Joshi said in an email. "I've been staying up all night and sleeping during the day. I'm spending my evenings lazing around and being completely unproductive. I'm going to bed at 5 a.m and waking up really late in the day."
Joshi said he thinks his disturbed sleep might be a result of not completely burning out during the daytime because of an absence of walking to class or working out in the MAC, and now he's afraid to even go out for a run.
"My second guess would be, I'm not changing my environment," Joshi said. "Before the quarantine, I used to go study at the Central Library, mostly on the quiet floors, or go to the Commons for studying. A change always motivated me to study better."
Joshi said he's already working toward getting his schedule back to normal because he knows if he doesn't, this will start to affect his mental health.
"I hope all of us get out of this and stay sane," Joshi said.
@Sam_Knowles00