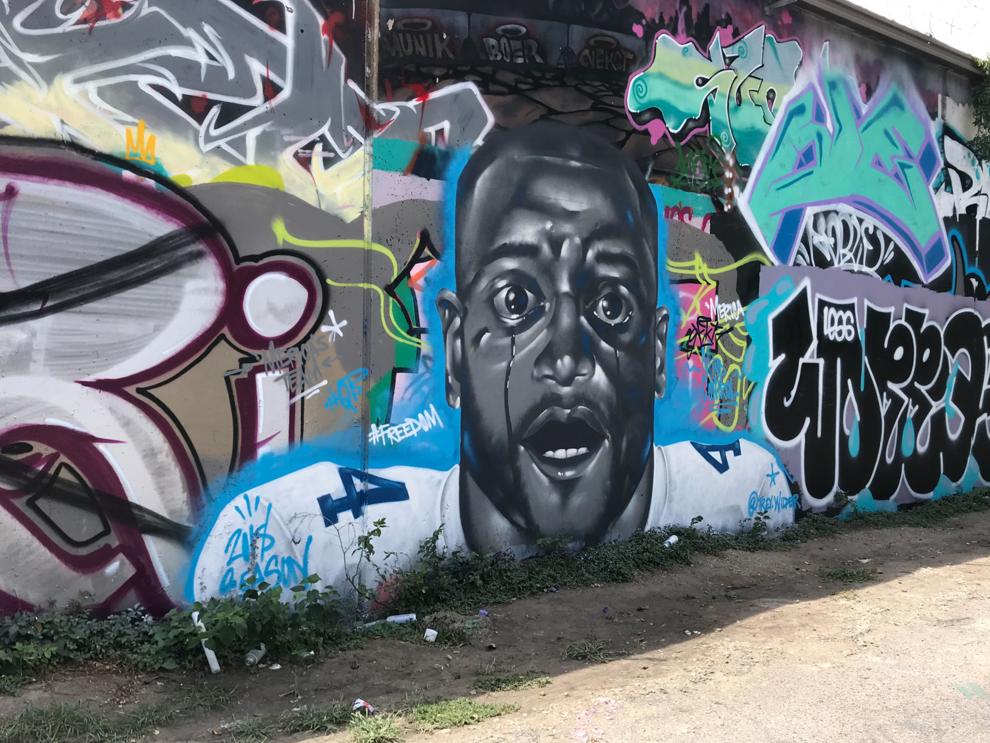 Openmouthed and horrified, with tears running down his face, is how artist Trey Wilder portrayed Dallas Cowboys' quarterback Dak Prescott as fictional character Chris Washington from the film Get Out.
The spray-painted mural located in Dallas was made after Prescott's decision to not participate in national anthem protests related to the Black Lives Matter movement.
After the mural went viral, Wilder received an influx of job offers and was able to become a full-time artist. Almost a year later, the Arlington native is being featured at one of the Arlington Museum of Art's newest exhibits, "The Most Known Unknown," until Friday.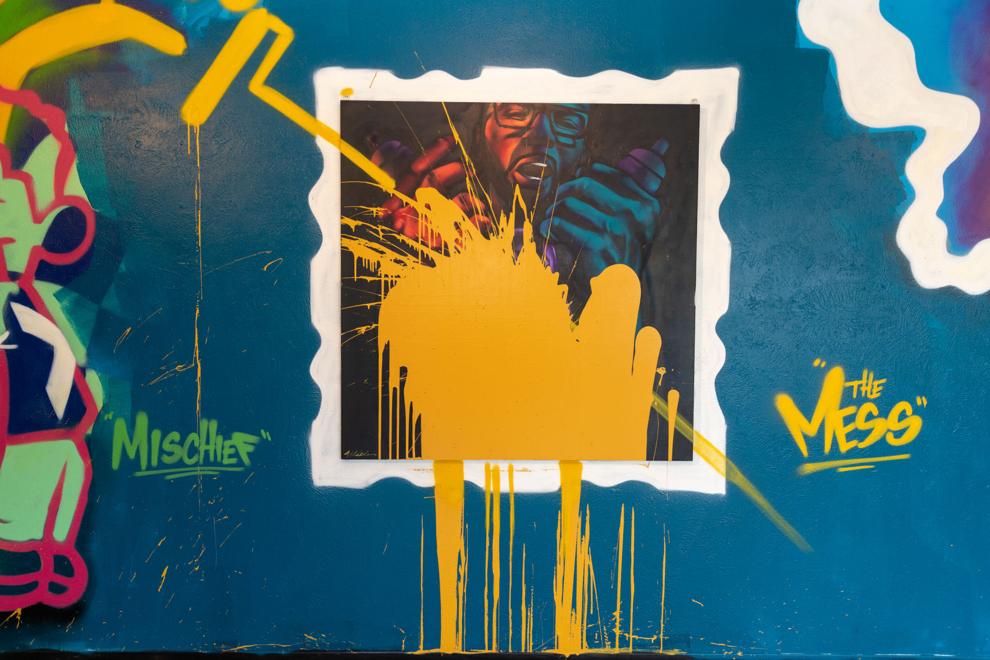 Wilder's exhibit is the first of the Arlington Museum of Art's new art incubator initiative, meant to give emerging artists opportunities to advance in the art world, museum executive director Aldo Fritz said.
"We don't believe in the idea of starving artists," Fritz said. "We want to create opportunities for these artists and give them a place to showcase their artwork."
The museum's third floor walls are already covered with Wilder's colorful illustrations and typographic messages.
"This opportunity came out of the blue," Wilder said. "It's just a testament to [the fact that] there's people really watching."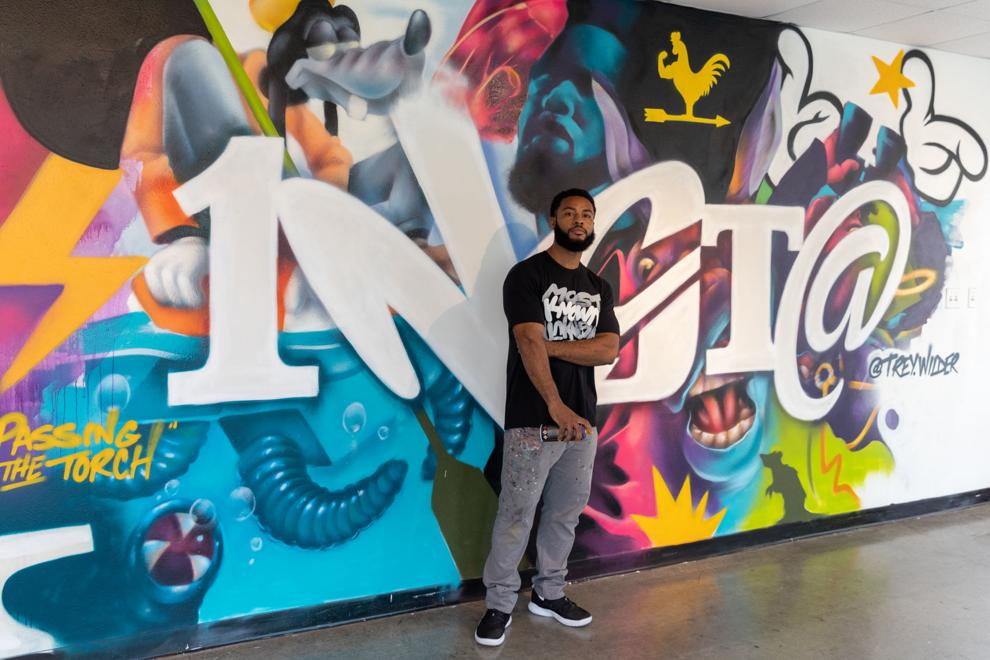 The exhibit depicts themes of life that people are familiar with but often fail to acknowledge. In one segment, an African-American boy is depicted facing away with a target on his back. This is the most known unknown, Wilder said.
Since his mural went viral, Wilder has acquired fans such as Grand Prairie resident Gerald Christian, who recently visited the new exhibit.
"I know a lot of times the art that you do can draw criticism or can draw praise or even both," Christian said. "[Wilder] doesn't mind either one because he knows that sometimes the message in his art can help somebody else out or even explain what's going on in our culture."
Wilder said he began spray-painting about three years ago. He got his degree in graphic design from Sam Houston State University but decided to pursue spray painting instead.
Although the viral mural helped Wilder gain exposure, he said he doesn't want people to believe his success came without hard work on his part.
"I have painted so many things around [Arlington]," Wilder said. "I've painted gyms, I've painted businesses, and that's all by me going to out to those people asking, 'Hey, can I paint this?'"
Wilder said he avidly self-promotes his work, which has allowed him to garner commercial success.
"I just got a knack for [art], and it's taken me far very fast," he said. "I've just got to keep going."
@edmedeles