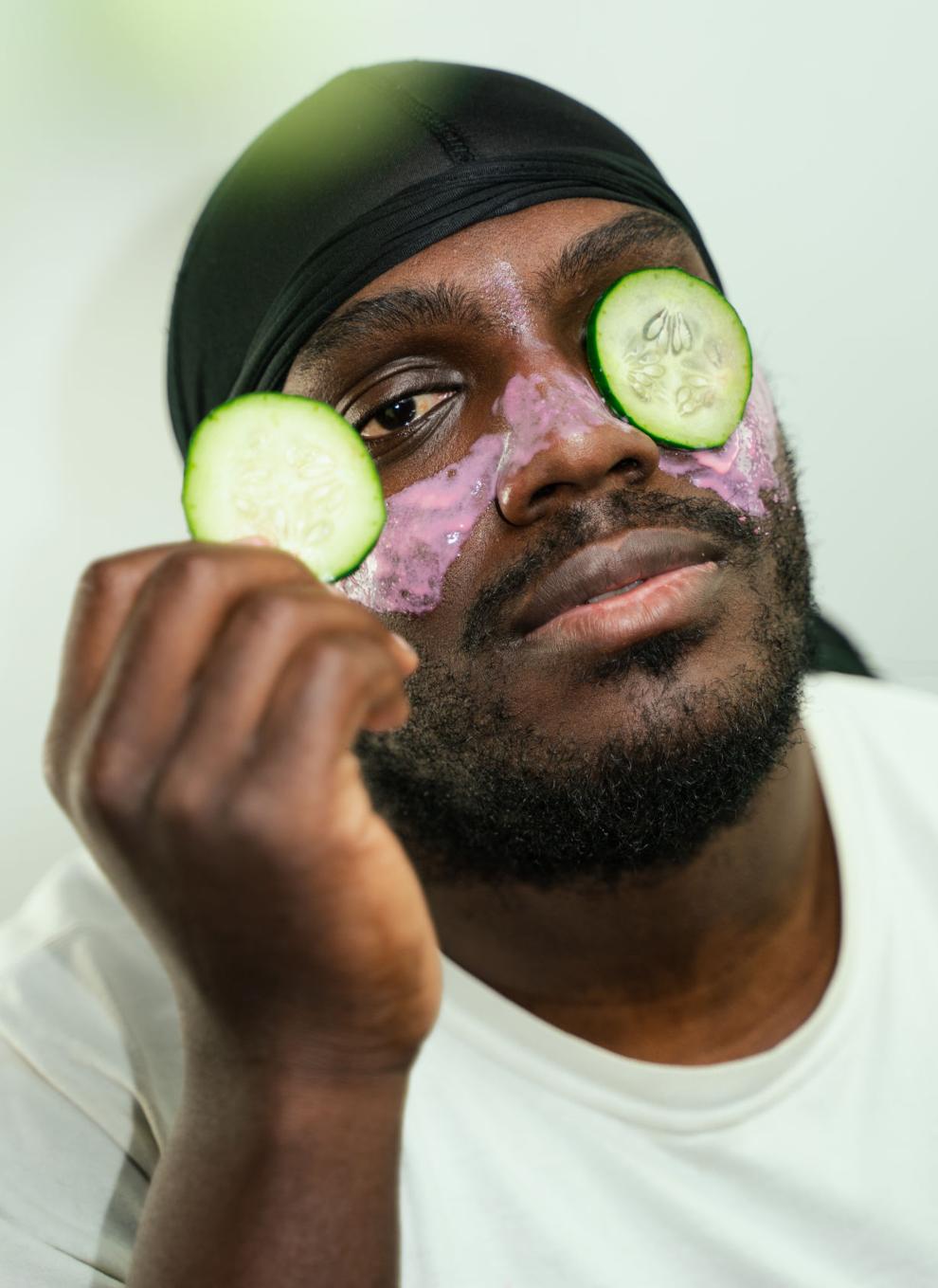 The global market for men's beauty is experiencing a growth much like that of an unattended beard.
Farhaj Mayan, Fade CEO and computer science senior, said men across the country and the world are beginning to pay more attention to their personal style and hair maintenance.
However, skin care is still a foreign concept to many men.
The endless variety in skincare products on shelves should not deter the everyday guy from starting a routine. There are a few basic steps and products men can find at most drugstores to get them started.
Caleb Simpson, a part-time micro-influencer, said in an email that having a daily skincare routine that includes SPF can reduce the risk of skin cancer. It can also reduce the appearance of wrinkles and blemishes as well as result in brighter looking skin. Simpson, who works for a New York City-based beauty company, said that gender norms deter men from spending too much time on themselves from an early age.
"Gender expectations are the main contributing factors that influence men to shy away from self-care," Simpson said. "Men should be more involved in self-care because it's a form of self-improvement like exercise, or eating healthy."
Protecting the skin from the sun is one of the most critical steps someone can take to better their skin, Simpson said. Aside from that, people should also cleanse their skin of pollutants and replenish its moisture on a daily basis, he said.
Most beauty stores and skincare companies, such as Sephora, categorize skin types into the oily, sensitive, dry or combination categories. It is important that a person assess their skin type and choose products that correspond, Simpson said.
Public health senior Timothy Cruz said he began his routine after finding a subreddit on the subject. Cruz starts each day by rinsing his face with warm water, cleansing it with a foaming cleanser for 30 seconds to open his pores and moisturizing to prevent drying. At night he repeats this routine and adds a vitamin C serum for anti-aging purposes.
Mayan uses and recommends beard oil or balm to prevent the dryness that facial hair can cause to the skin underneath the beard.
Cruz said the desire to improve physical appearance is often aligned with femininity, which can deter many men from the act. However, he believes that practicing things like skin care can help with one's self-confidence and a better understanding of oneself.
Masculinity is a changing landscape, which is reflected in the market for men's beauty and grooming.
Five years ago, the options for something like beard balm on Amazon were not as expansive or as inclusive as they would be today, Mayan said.
This changing landscape offers many possibilities for the future of the men's beauty industry and attitudes toward self-care among men, he said.
"I would love to see guys just openly discussing their grooming and beauty routines," Mayan said. "I think, like, as a community we'll uplift each other a lot."
@edmedeles