The drag of the fall semester nears. As summer comes to a close, there is no better time than now to sit in front of your TV and get hooked on a new series while eating something full of high fructose corn syrup.
If you're stuck on what to watch, here are a few shows worth starting (or finishing) before you start to hit the books again.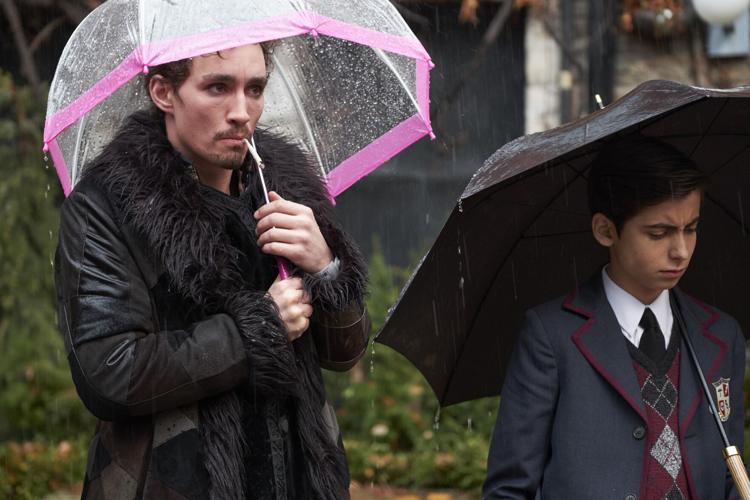 'Umbrella Academy'
If you were even slightly interested in season one of this comic book-based Netflix original, season two sees the series hit its stride.
The show tells the story of a set of adopted sibling superheroes who reunite at their old home following their father's mysterious death. Their reunion quickly spirals into a race to prevent the apocalypse.
The series includes sci-fi superpowers, time-traveling assassins and Canadian actress Ellen Page — everything you'd want from a TV series. It perfectly balances its darker moments with comedic ones and only improves in quality every episode.
If you're looking for something binge-worthy, you can't go wrong with the "Academy."
'P-Valley'
If you're wondering why in the world you would want a Starz subscription, look no further than "P-Valley."
This show, which showcases the life and struggles of Dirty Delta strippers, is just the right blend of spectacle and substance to keep anyone engaged.
The show is in its first season and is currently airing new episodes weekly, so it's not exactly binge-ready.
But if you want to jump on a show that has all the elements to be the next big thing, bite your tongue and pay that Starz subscription. You won't regret it.
'Dark'
So you think you're outgrowing "Stranger Things?" Cool, Netflix has you covered. How about a time travel sci-fi horror-thriller that exposes the secrets of four families in a fictional German town?
Dark is ambitious, complex and terrifying. It's perfect for binging, too. The finished series includes three critically acclaimed seasons.
This one might not land with everyone. It dives deep into the concepts of time travel and demands a lot from the viewer's concentration, but once the storyline clicks and grabs your attention, the show has no intention of letting go.
'The Boys'
If you're looking for a new set of anti-heroes to sink your teeth into, "The Boys" is an endlessly entertaining show that envisions a world where superheroes exist. But they're sociopathic power-hungry junkie perverts that have inspired a grassroots resistance.
This Amazon original gets heavy sometimes, as it fully tries to showcase the privileges that certain superpowered individuals would have in our society and how those privileges would be abused.
But for the most part, it's a show about good ol' revenge. It's about the unsuper and unprivileged trying to slowly take matters into their own hands.
This is a perfect time to start binging season one, because season two is set to premiere in September.
@ByDavidSilvaR