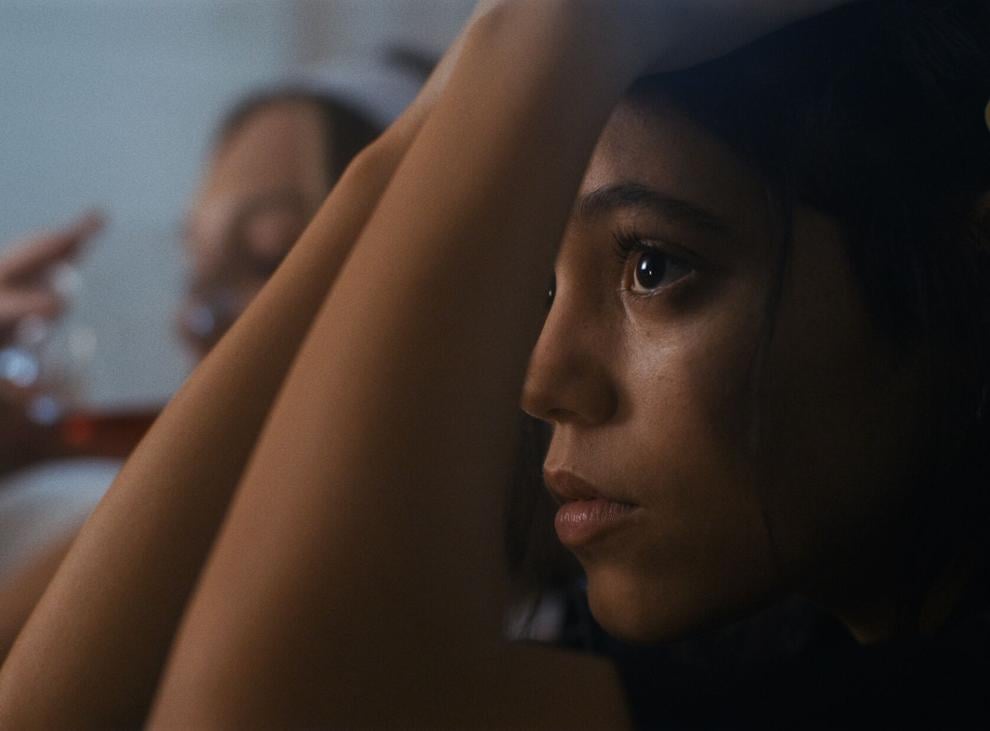 HBO max released their film, The Fallout, on Jan. 27. The movie follows Vada, played by Jenna Ortega, and Mia, played by Maddie Ziegler, through a high school shooting and life afterward.
The Fallout portrayed Generation Z without the overwhelming need to be too relatable and with the right pace to invest in the character's feelings and experiences. There were realistic transitions to almost unbelievable events quickly shifting my attention, while keeping me intrigued.  
Although school shootings are prevalent in the media, students are numb to the idea of it happening to them. This numbness does not take away from the fear and reactions that take place following a shooting.
The hour and a half film encompasses Vada's, played by Ortega, experience as she overcomes the aftermath of a tragic event and navigates life after loss.  
The movie follows the carefree nature of high schoolers as they get introduced to reality. It allows free flowing conversation that takes you into the current generation without tacky and overwhelming slang. 
Although the film kicks off with a wistful start to a school day, reality sets in as gunshots are heard through the halls. The film visualizes the paranoia many students face as they enter school.
This film led me through the grieving process, recovery and unexpected relationships that are lost and created through the tragic event.
With occasional light-hearted jokes and uncomfortable conversation, there is a balance to humanity depicted in each relationship. 
Every individual in the film highlights a unique process to healing. Some students return to school in a week, some are ready to make changes, and others struggle to leave their bedroom.
Mixed emotions plagued the hour as the movie transitioned from a normal day to unpredictable loss, perfectly depicted with impressive scoring by artist and producer FINNEAS and songs from artists Lennon Stella and Maisy Stella.
Director and writer Megan Park emerged from her acting career with The Fallout and was named a winner in the Directors to Watch category at the Palm Spring International Film Festival. She debuted with a compelling story that didn't overdramatize the characters' experiences. 
The film stumps the stigma between right-and-wrong coping mechanisms and expectations of grief as a selfish decision impacted the whole community differently. 
The movie showcased a not-so-linear healing journey as Vada and Mia deal with drug use, alcohol consumption and reckless freedom. But Vada found light in the seemingly dark tunnel with overwhelming support and learned inner peace. 
The uncertainty of tomorrow gave students a new outlook on life, including 16-year-old Vada who made rebellious choices to offset her early maturity. 
Although there is humor and rebellion, the overarching theme reintroduces current struggles with gun violence in schools across America. 
I recommend people to view this film because it does not shy away from this harsh conversation surrounding gun violence. 
@trinhvchristine