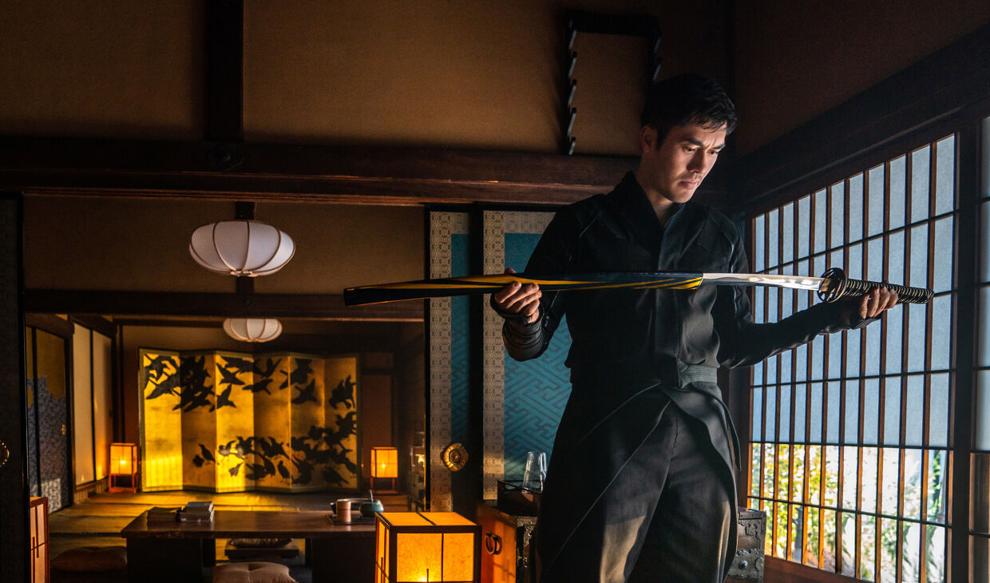 The last time I saw Henry Golding he was proposing as Nick Young in Crazy Rich Asians, but I saw him blowing stuff up as Snake Eyes over the weekend. After watching him swing a sword around, I've come to the conclusion that Golding is not only convincing as a guy in love, but also as an action hero.
Snake Eyes premiered in movie theaters on Friday and is a G.I. Joe spin-off directed by Robert Schwentke, who is also known for directing R.I.P.D. and RED. The plot follows Snake Eyes and his efforts to find the man who murdered his father. Along the way, he undergoes trials to become a member and warrior of an ancient clan.
This movie is high-tech with a touch of fantasy. Taking place mostly in Japan, there's bright city scenes and beautiful architecture. The film has shiny bikes, giant snakes and a special jewel that causes things to burn.
I'm not a huge G.I. Joe fan, so I can't tell you if this movie is better than the other G.I. Joe movies. I'm not even big on action movies in general, but even I can appreciate car chases and explosions when they're well-executed. I love a good fight scene, and there were plenty in this film.
Snake Eyes is heavy on the backstory before it starts to get any good, but once the plot starts moving, it moves quickly. The story becomes complex enough near the end that I can look past the mediocre and cliché first half.
Snake Eyes is clever and it's satisfying to watch how he solves his problems in the end. It's more than cars exploding all over the place; there's wit behind the decisions he makes.
It seems that more movies are hitting the theaters with strong Asian representation. From Crazy Rich Asians to Shang-Chi and the Legend of the Ten Rings which releases in September, I'm happy to see so many Asian leads. However, that doesn't mean I'll be forgiving when it comes to my reviews.
Snake Eyes is a good movie, but it's nothing special. It's the type of movie you watch once and never think about again.
I think the intention of the movie was to set up conflict for a sequel. The story as a whole has potential. Though Snake Eyes didn't blow me away, I did have fun. I'm also curious about what happens next since it ended when things were finally getting interesting.
I could say then, the movie succeeded in reeling me in. I thought Snake Eyes was a solid six out of 10 stars, and I'll probably be going back to watch Golding blow more stuff up if given the chance.
@aivylinaa