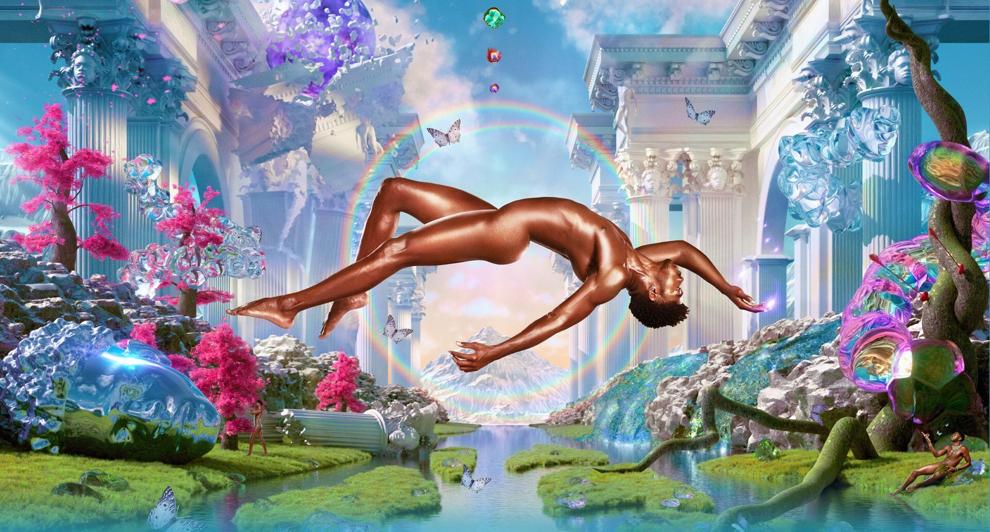 Lil Nas X, born Montero Lamar Hill, released his debut album Montero on Sept. 17. The pop-rap musician starts the album with LGBTQ+ anthems but ends up revealing a vulnerable side fans haven't seen before.
It's 2021. Gay Black men exist. Lil Nas X shines light on an intersection of the community that is overlooked and stigmatized. While there are successful gay Black artists who came before him like Frank Ocean and Tyler, The Creator, Lil Nas X's identity is at the forefront of his public image like I've never seen.
14 of the 15 songs from the album — all but the interlude — are sitting on Spotify's Top 200 list as of Sept. 19. The marketing for this album undoubtedly contributed to its success. Millions of people reacted to the music videos, his pregnancy scheme and his frequent engagement with fans and haters on social media.
"Montero (Call Me By Your Name)," "Industry Baby" featuring Jack Harlow and "That's What I Want" are some of the most representative songs on the roster. Lil Nas X is unapologetically gay and uses the first half of the debut to normalize queer love.
The music videos for these songs stirred up quite a bit of controversy online. Lil Nas X uses the idea that gay people will go to hell, the "don't drop soap in prison showers" joke and toxic heteronormative locker room culture tropes against those who still believe them.
By giving the devil a lap dance, participating in prison shower montages and depicting steamy locker room exchanges, he feverishly defends his existence as a gay Black musician and reclaims these spaces where traditionally disadvantageous situations for the Black and LGBTQ communities occur.
While it's great to have a strong symbol of representation for young people to see themselves in, he also needed to explore the emotional side of things.
In "Dead Right Now," he reminds people not to change how they treat him now that he's famous.
You know, you never used to call.
Keep it that way now
I'll treat you like you're dead right now
"Dead Right Now" by Lil Nas X
"Scoop" featuring Doja Cat is sassy, "One of Me" featuring Elton John reflects on Lil Nas X's success and "Lost in the Citadel" takes a look at a one-sided relationship. These songs were my top three.
"Sun Goes Down," in which Lil Nas X stripped down and bared his vulnerability to address his struggle with identity, was also one of my favorites.
Since ten, I been feelin' lonely
Had friends, but they was pickin' on me
Always thinkin', 'Why my lips so big?
Was I too dark? Can they sense my fears?'
These gay thoughts would always haunt me
I prayed God would take it from me
"Sun Goes Down" by Lil Nas X
Despite constantly defending himself on social media, Lil Nas X shows his human side with all the struggles he faces as a gay Black man in society. He has doubts and insecurities and experiences heartbreaks like most people do.
The album, while it has its flaws, represents Lil Nas X not just as an artist but as a person as well. Montero may not be what one expected based on the initial singles, but it at least deserves a spin.
@katecey1