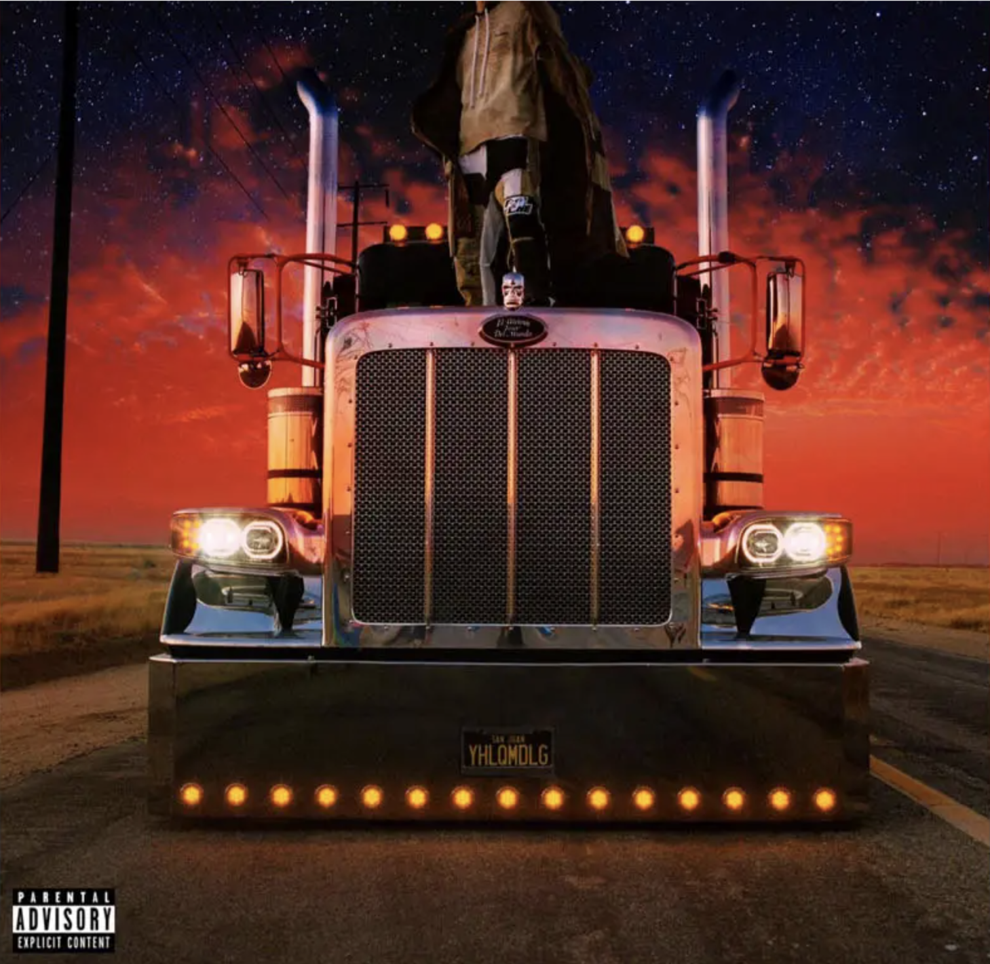 Benito Antonio Martínez Ocasio, better known as Bad Bunny, envisions his last world tour and explores sounds outside of his trademark reggaeton and Latin trap with varying degrees of success in his third studio record, El Último Tour Del Mundo.
The album was unexpectedly released Friday, just nine months after his critical and commercial hit YHLQMDLG and six months after his Las Que No Iban a Salir compilation album.
Bad Bunny said in an interview with Apple Music that the new album, which was created during the pandemic, was inspired by the idea of the end, with the artist imagining what his final tour would look and sound like in 2032. This inspiration motivated him to move beyond his typical subject matter and tap into ideas of finality, legacy and even death.
So it's funny that El Último Tour Del Mundo doesn't really feel like the end of anything. If anything, it's less of a final destination and more of a potential change of course for Bad Bunny's career.
El Último Tour Del Mundo is Bad Bunny's most forward and intentional attempt to inch beyond the influences of his past albums, taking his trap braggadocio and reggaeton crooning and morphing them with elements of rock, indie and electronic, mostly departing from the hard-hitting dancefloor bangers of YHLQMDLG.
Immediate highlights of this new style include "La Droga'' and "120," each taking the attitude and minor attributes of rap rock to culminate in energetic instrumentals and passionate vocal delivery.
Bad Bunny goes into the indie electronic sound with the low-key but equally compelling "Sorry Papi," and "Antes Que Se Acabe." The latter is clearly inspired by futurebass for a warm and atmospheric instrumental as Bunny optimistically raps about the wonders of life he wants to enjoy "before it all ends."
Fans of the traditional Bad Bunny sound can get their fill, for the most part. The sole album single, "Dákiti," is a lush and tropical dance tune, while "Te Mudaste" and "Te Deseo Lo Mejor" see Bad Bunny crooning over a lost love, employing a smooth, melancholy guitar line throughout. "Hoy Cobre" and "Booker T" are some of Bad Bunny's hardest-hitting trap anthems, the latter driven by mesmerizing and menacing instrumentals.
But for a 16-track album, there are some weaker moments in the tracklist. "La Noche De Anoche" sleeps through itself, with Bad Bunny as muffled and flat as the instrumental and featured artist Rosalía elevating the song by only so much.
"Maldita Pobreza" and "Yo Visto Asi" take some of the worst possible aspects of rap rock — thin lyrics, a forgettable guitar riff and unnecessary yelping — and combine them into tracks that are likely to be skipped over by most listeners.
But despite these misses, the album and its highlights are a testament to the idea that Bad Bunny can realistically break through different genres and avenues in future albums if done so without a heavy hand.
This may mean El Último Tour Del Mundo won't be a seamless listen for diehard reggaeton fans and may not entirely convince Bad Bunny doubters just yet. In fact, for an album so seemingly inspired on finality, it sits musically in the middle of the Bad Bunny of old and the one that could come next.
It's very likely that as a predictor of Bad Bunny's final world tour, this album isn't going to get much right. But it may be the clearest sign that we're nearing the end of an era within the career of Bad Bunny and the horizon of a new one.
@ByDavidSilvaR