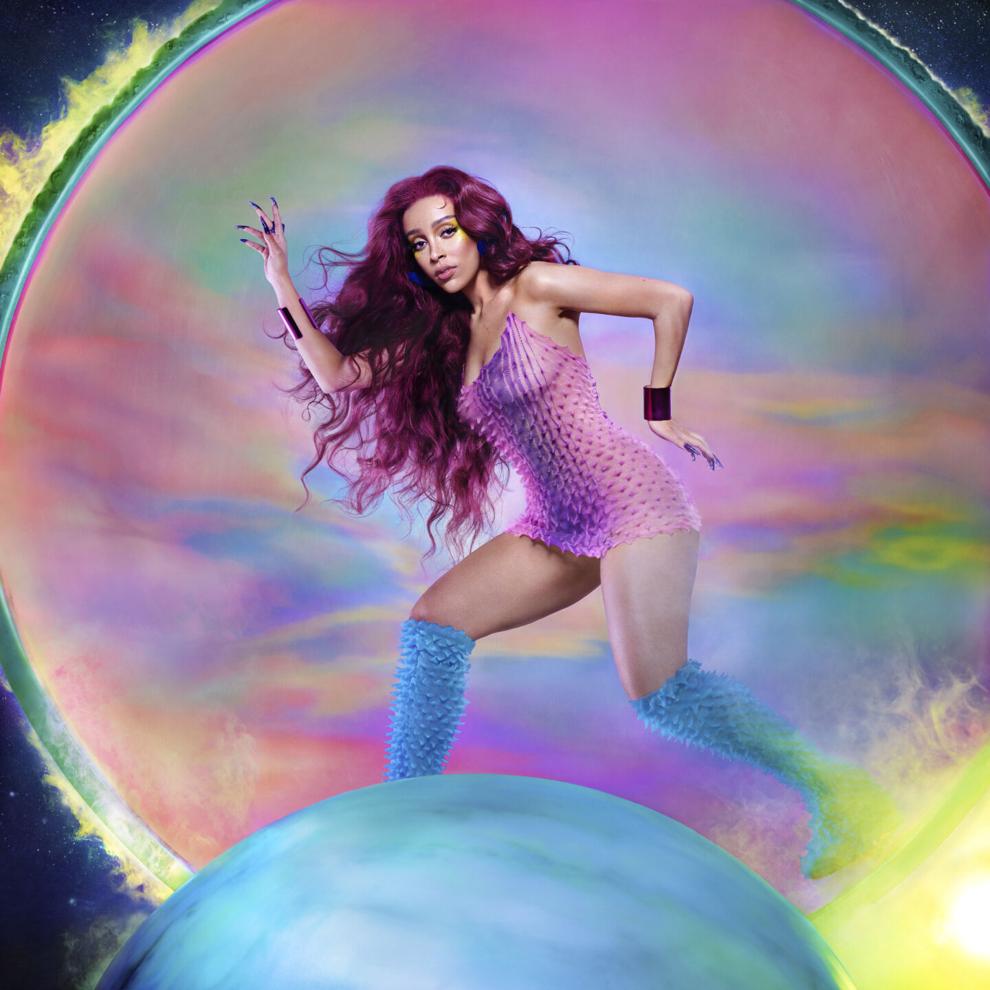 American rapper Doja Cat released Planet Her, her third studio album, last Friday. Known for her quirky sound and explicit lyrics, the album is a raw and authentic experience served classic Doja Cat style.
Planet Her revolves around femininity, sexuality and relationships. Doja Cat isn't afraid to speak her mind, and her music helps normalize female experiences and pleasure. I was impressed by the range of sounds. Whether rapping or belting raspy vocalizations, she delivered every line.
The opening track, "Woman," is a tribute to the divine feminine and sets the tone for the album. She highlights women's powerful potential and challenges gender roles. Her sensual and hypnotizing vocals paired with an afrobeat made me want to dance.
With its fast pace and addictive hook, "Get Into It (Yuh)" is a head bobber. At number four on the album, it's a sneak peak of what's to come. It's fun and reminiscent of Doja Cat's early music. She reminded me of Nicki Minaj in this one, and when Nicki Minaj's name was dropped it confirmed that she drew some inspiration from the rap legend.
There was a perfect lineup of talented artists featured in this album. Doja Cat collaborated with artists like JID in "Options," Ariana Grande in "I Don't Do Drugs'' and SZA in the popular single "Kiss Me More."
I enjoyed the features more than many of the solo tracks. In "You Right'' featuring The Weeknd, Doja Cat says "You right, I got my guy. But I, I can't help it, I want you," exploring desires and the decision to give into lust.
She celebrates her wealth with Young Thug in "Payday." I appreciated this fun, upbeat anthem with a catchy melody and found myself humming it long after finishing the album.
"Need To Know" was another single from Planet Her and one of my favorites. I heard it first and knew it was the bop on the album. It's catchy and will have you singing along before you've finished listening for the first time. She unapologetically admits she's interested in sexual relations with someone and needs to know what it's like.
"Been Like This" was my absolute favorite song on the album. I listened to it at least six times, swaying along each time. This smooth R&B track shows off her rich sound and leaves listeners' hearts heavy. It's about acknowledging that people change and staying in a relationship isn't always the best choice.
Her music isn't for everyone and may not be appropriate for children. With sexually explicit themes, language and slurs, it's definitely a mature album. I wouldn't say this is a female empowerment album, but it will empower and encourage others to unapologetically own their pleasure and not accept less than they're worth.
Doja Cat didn't disappoint. Planet Her was 14 songs and 44 minutes of excitement and realization perfect for a hot summer.
@katecey1