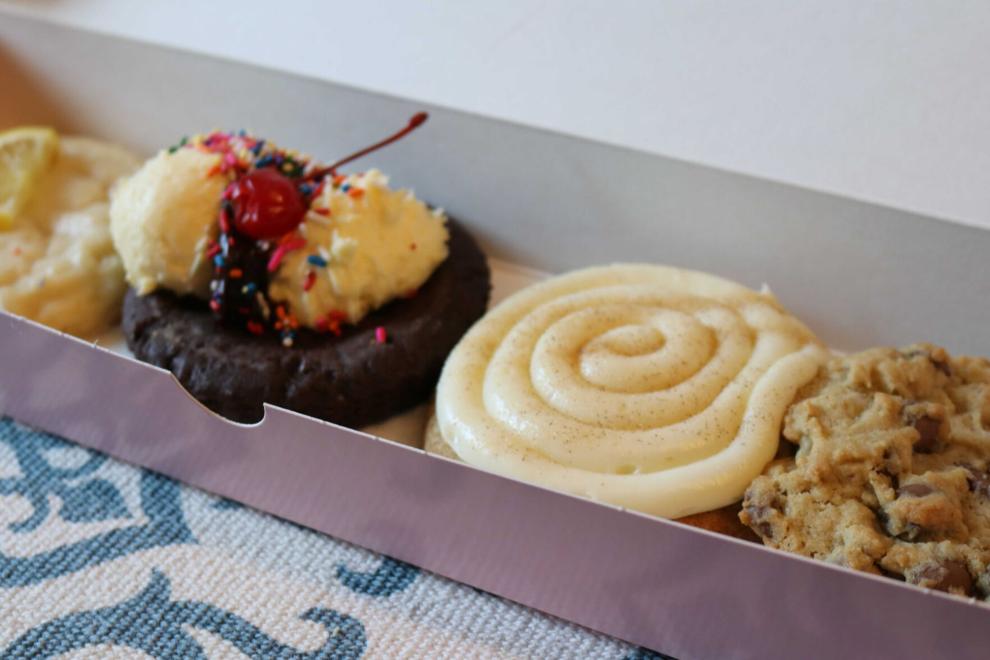 Sometime in the spring, Crumbl Cookies popped up on my TikTok "For You" page. As I continued to scroll, more videos about the cookies appeared.
Turns out, Crumbl is famous. The Crumbl Cookies Instagram page has almost 900,000 followers, and there are over 60 million views on TikTok under the hashtag "crumblreview."
Opened in 2017, Crumbl now has over 200 bakeries in 32 states nationwide. Their bakeries have a weekly rotating menu with flavors being added and rotated. Past flavors have included Peaches N' Cream, Cosmic Brownie and Rocky Road.
After seeing Crumbl everywhere for weeks, I gave in and drove to the nearest one to buy some of their cookies. Crumbl will set you back roughly $3.50 for a single box with one large cookie, but prices vary depending on how many you purchase. I got a four-pack of cookies for about $2.80 each. Here's what I have to say about them:
Lemon Glaze
Served warm, Lemon Glaze is a lemon sugar cookie with lemon glaze and a lemon slice on top.
Though this entire cookie is lemon-flavored with an actual lemon on top, I didn't think the flavor was overpowering. It was chewy with a glaze that complemented it.
This cookie is the type of thing you take two bites of, thoroughly enjoy, but then don't want any more of unless you're a lemon fan.
I don't have any strong feelings for this cookie, but I did enjoy those first two bites. This cookie was also the biggest of the four I bought so it gets three out of five stars.
Milk Chocolate Chip
Milk Chocolate Chip looked like, well, a chocolate chip cookie. All the other cookies had special little frills, but that wasn't the case for this one.
The chocolate they used was too sweet for me, and the cookie part did nothing to balance it out, making the cookie very rich. I had one bite and that was enough for me.
I hate to say it, but this flavor was my least favorite. It might make me a tough critic, since Crumbl Cookies prides itself on its award-winning chocolate chip cookies.
It wasn't that the other cookies were fantastic, and this one just happened to come in last place. It's more that I didn't like the cookie itself. If I were to compare this to a cookie from Subway, I'd probably enjoy the one from Subway more.
This cookie gets a generous two out of five stars.
Snickerdoodle Cupcake
Snickerdoodle Cupcake is a cinnamon sugar cookie with piped vanilla cream cheese frosting and cinnamon sugar dusted on top.
I like the frosting by itself but with the cookie, it was a mouthful of sugar. The cream cheese frosting was heavy, and there wasn't enough of the cookie to balance out the flavors. Although I liked it, I thought there was too much of it.
It was hard to think about anything else but the frosting when eating it. This cookie gets three out of five stars.
Brownie Sundae
Brownie Sundae is a brownie cookie topped with vanilla mousse, fudge, rainbow sprinkles and a cherry. In short, this cookie was super cute. I mean, it looks like a miniature sundae. I was charmed.
Luckily, it tasted as good as it looked and was definitely my favorite out of the four. It wasn't as sweet as I expected, which was nice, and the mousse was light and strangely tasted a lot like vanilla ice cream. For as much mousse as they scoop on these cookies, I thought the amount was fitting.
If I were to go back it would probably be to get a box full of this flavor, so this cookie gets a four out of five stars.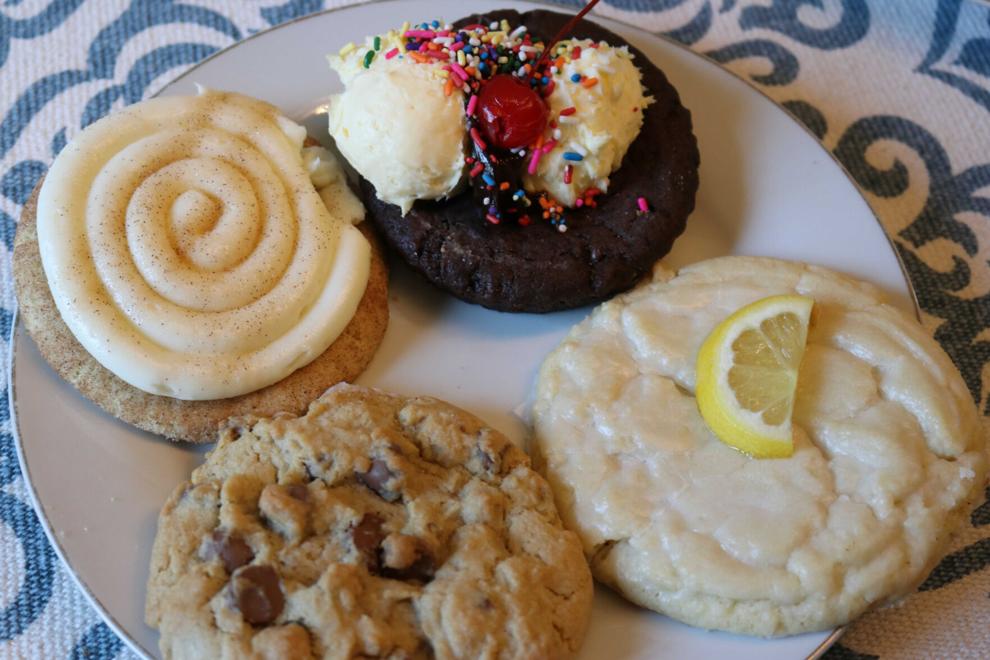 Final thoughts
Let's start with the good things. These cookies were pretty big and although a tad pricey, I don't think they were outrageously expensive.
Now, for the bad things. I was disappointed except for the Brownie Sundae. I could say it's partly because the hype was so great. But it also might be because in my humble opinion, the Milk Chocolate Chip was terrible and I love chocolate chip cookies. I thought it would have been a clear frontrunner since it's award-winning.
That being said, I think the flavors at Crumbl are fun and creative. I appreciate how they change out the flavors weekly, and it's easy to understand why people keep coming back to try the new cookies offered.
With a rotating menu, it's hard to say whether Crumbl Cookies is mediocre or amazing. But what I can say is, I would not get the Milk Chocolate Chip if I were you.
@aivylinaa