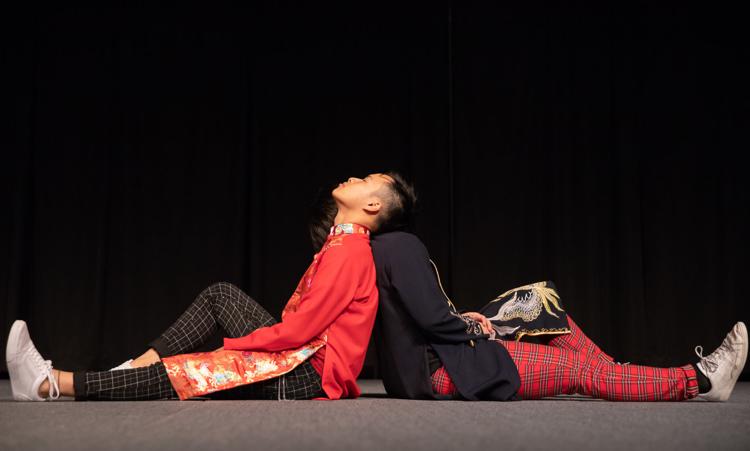 From Indian Ghagra choli to Japanese happi, a whirlwind of colorful performers danced, spun and twirled themselves onstage in the Bluebonnet Ballroom for the One Night in Asia Talent Showcase, Multicultural Affairs' annual Asian Heritage Month event, on Friday.
Several Asian student clubs and organizations participated in the event including the Filipino Student Association, Korean Culture Association and Indian Mavericks Society. The organizations competed in small and large group categories.
Kicking off the event was the Indian Mavericks Society small group, where three male performers danced to a mix of modern and traditional Indian songs. As for their large group, many came out adorned in Ghagra choli, an Indian woman's dress, and Kediyu, the men's clothing.
Members danced in reds, oranges, greens and yellows as a way to celebrate the Indian culture in a vibrant way, said computer science alumna Dhruvi Vyas.
Through dance, Vyas said representing the organization's country and culture made her very happy.
The Filipino Student Association were also dressed in colorful wear and performed a traditional storytelling dance about planting rice. The girls dressed in red makeshift skirts with flowers in their hair, and the boys wielded bamboo sticks.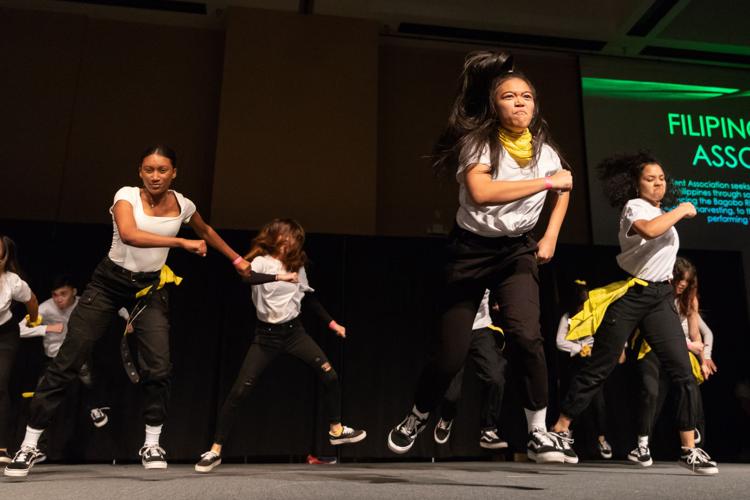 The Filipino Student Association decided to call their large group Kultura, which means culture in the Tagalog language.
Nursing sophomore Joy Souknanith is Taiwanese, but decided to join the club with fellow nursing sophomore Paula Millado because of their long friendship and her interest in Millado's culture, which is Filipino.
The Japanese Culture Society delivered their own colorful and creative performances. Their small group choreographed a five-person dance to three different Japanese songs.
Godfred Paulan, mechanical and aerospace engineering senior, said One Night in Asia allowed the group a great opportunity to show off their dance skills as well as the historical tradition of Japanese dance while having fun with modern Japanese-pop dance choreography.
Aaron Lopez, dance coordinator and kinesiology junior, said the small group practiced in two-hour sessions twice a week since September.
"We stayed over to, like, midnight, 11 p.m., just practicing," he said.
With colorful Japanese happi and Japanese parasols, a type of umbrella, the group danced with high energy, releasing Japanese cherry blossoms from their parasols during part of the dance to give the audience some flair. Though the group said they were nervous, they said it felt amazing to finally get all of their energy out on stage and release the pressure of the performance.
Paulan said celebrating Asian Heritage Month means being proud of who he is.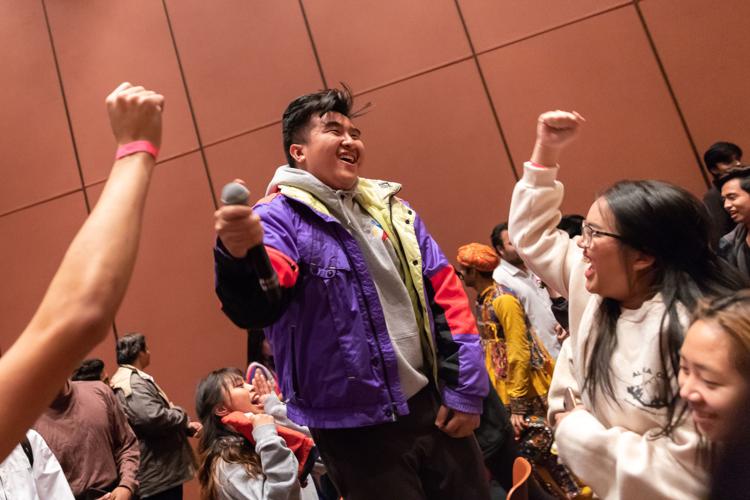 "We're pretty open to everyone," he said. "The whole point of our club is to be able to just be yourself, have fun with your friends and teach people about Japanese culture."
Admission was open for the UTA community, though Multicultural Affairs asked for $2 donations at the door that will go toward the UTA Student Emergency Assistance Fund. The fund provides financial aid to students in need who meet listed requirements.
The event raised about $500 for this effort, said Multicultural Affairs director Melanie Johnson.
A total of 184 UTA-affiliated audience members, including students and faculty, attended the event, Johnson said, with more nonaffiliated people attending as well, including family members and the community.
People even lined the walls and sat on the floor to witness the acts, which ranged from ballads with guitars to dance numbers and even a quick stand-up comedy sketch.
"We had a great sample of the different ethnic populations here," she said.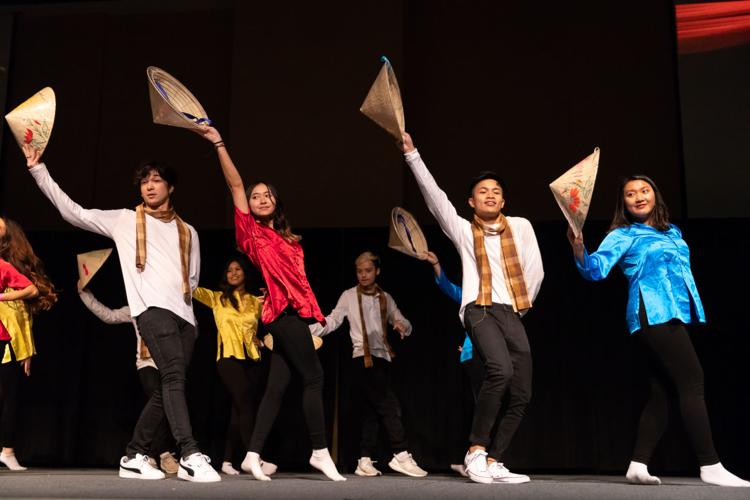 Johnson said One Night in Asia is a great time to celebrate the diversity at UTA as well as have a chance to share it with others. This is Johnson's first time witnessing and hosting the event, and she said the experience was fun and lively.
Johnson said Multicultural Affairs may even be doing a second part of the event in April because Asian Pacific American Heritage Month is nationally recognized in May.
Regardless of when the event is held, Johnson said it's all about celebrating a unique heritage.
"Seeing them cheer for each other, do dance moves, singing along — that means a lot," she said. "Because even though, yes, they're competing for a trophy and a T-shirt, they're building community at the same time."
@amnda_pdilla