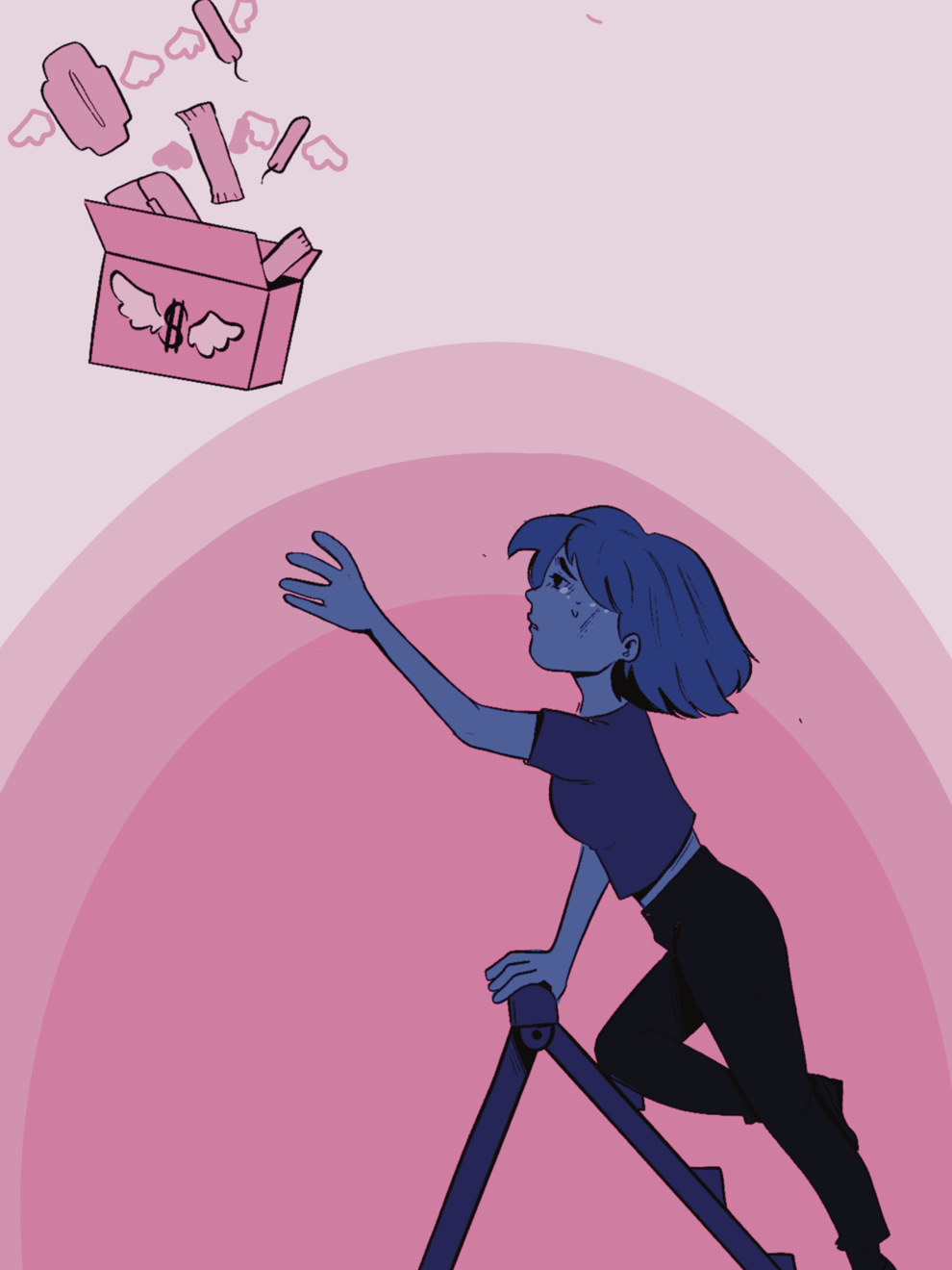 There's a Nepalese tradition called chhaupadi, in which five to seven days of the month, anyone menstruating is sent to live in a hut outside the home and isn't allowed back until their cycle is over.
It's a type of menstrual exile, basically the tradition of shunning women when they're on their period, linguistics alumna Jessica Nordon said. 
"They're considered to be impure, untouchable, unclean," Nordon said. 
Visiting Nepal for herself inspired Nordon to found Chhaupadi, a community organization that provides period products to women in need. 
Chhaupadi donates menstrual products to women in the Metroplex, as well as sending them to Nepal, where the organization works closely with an orphanage, Nordon said. 
Although practicing chhaupadi isn't common in the states, the taboo surrounding periods in polite company still exists, Nordon said. 
The way many people won't say the word "period" or are afraid or ashamed to talk about it is indicative of the stigma that still surrounds it, she said. 
Like Chhaupadi, Period is an organization working towards ending period poverty and stigma through service, education and advocacy, according to their website. 
Social work senior Sereen Qader started UTA's chapter of Period as an extension of the bigger nonprofit. 
She's had an interest in the organization for years, Qader said, and the issue of period poverty is a passion for her. 
The COVID-19 pandemic was a major obstacle in getting the chapter started, she said, but Period UTA was approved last summer and is still up and running. 
Period UTA partners with local organizations to create care packages for women in need, tailored to the type of menstrual products they prefer. 
Their mission is to fight for free access to menstrual products for women, as well as menstrual equity, according to period.org. Both are stances Qader took as inspiration for her own chapter.
Period UTA has partnered with two organizations so far, and they were able to provide products to 63 homeless women in Dallas, Qader said.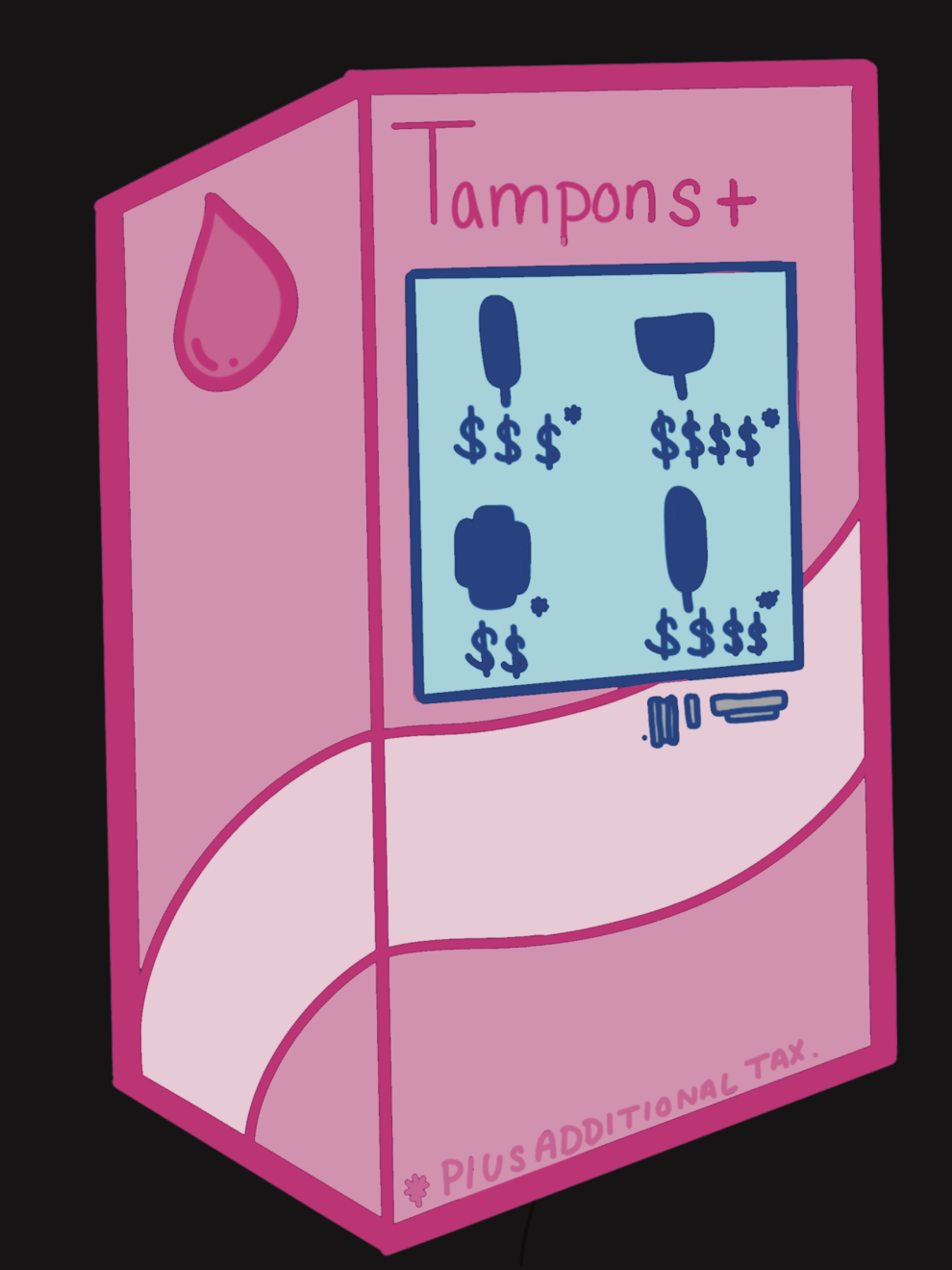 Currently, the organization is hosting a fundraiser to provide products for more than 40 women at the Arlington Life Shelter, and Qader said she's proud of the work they've done so far. 
Not everyone can afford these products flat-rate, Qader said, and Congress passing bills that allow the "tampon tax" to continue doesn't help. The "tampon tax" is a term used to describe the way people have to pay luxury taxes on menstrual products despite many believing they should be labeled essential and therefore not be taxed. 
Items that are considered essential in Texas are certain food products like flour, sugar and milk, and medical products like contact solution, prescription lenses and over-the-counter medicines. 
However, the luxury-essential divide is different for every state, and what's considered essential varies heavily. Louisiana, for example, taxes tampons but not Mardi Gras beads. 
Tampons are still taxed in 30 states, according to periodequity.org. This includes Texas, which makes an estimated $24.9 million in tampon tax revenues each year.
Social work junior Maria Corona is a member of Period UTA, and she said the organization needs more members to spread awareness and advocacy. 
Currently Period UTA has less than 10 members and plenty of room to grow, Qader said. 
The work the group has done so far proved that they don't need a ton of members to get the job done, but extra hands are welcome, she said. 
Corona said even if a student doesn't have time to join the club and advocate, sharing their posts on social media is a low-investment way to help. 
"I think that this organization will really help you understand how much we need to help other people, such as women who suffer from period poverty or that need help because of the cost of period products," Corona said. 
Students can join or volunteer for Period UTA by messaging their Instagram (@Period.utarlington) or by filling out the form linked in their bio. 
@JMarieFarmer84