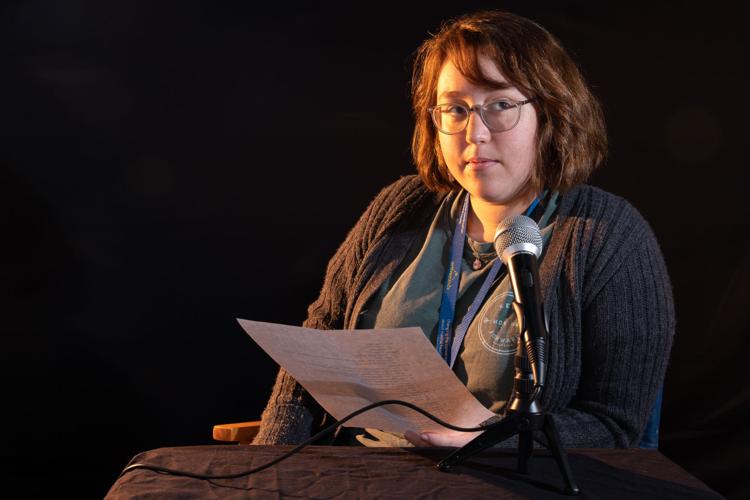 Nestled in a recording closet before the start of the semester, a team of Counseling and Psychological Services ambassadors took their student outreach to a new level.
Headsets ready and an outline of their topic in hand, all they had to do was talk into the mic.
"Hello beautiful humans," a YouTube video projected the sound of CAPS ambassador Reza Ghoddoosian's voice. "Welcome to the 'PodCAPS,' your new podcast from CAPS at UTA."
On Jan. 31, UTA CAPS released its first podcast episode on their new podcast and YouTube channel: 'PodCAPS.'
The idea of the podcast is to make it about what students want to hear, said Aria Green, CAPS student outreach intern. She and the ambassadors aim to give answers to questions such as how to manage stress and academics, how to get into a CAPS appointment, what a first session looks like and more.
"It's things that I don't feel like are talked about a lot, and a lot of students might not know, or they're afraid to ask," she said.
When CAPS outreach coordinator Cynthia Manzano introduced the concept of a podcast to the ambassadors, CAPS ambassador Christina Gorman shared her excitement.
Interacting through social media and tabling events has been the main communication medium between them and the students, Gorman said. For many, social media provides more of a comfort in talking about mental health because having the conversation in person can be scary.
With the podcast, the ambassadors will be able to reach more people, she said.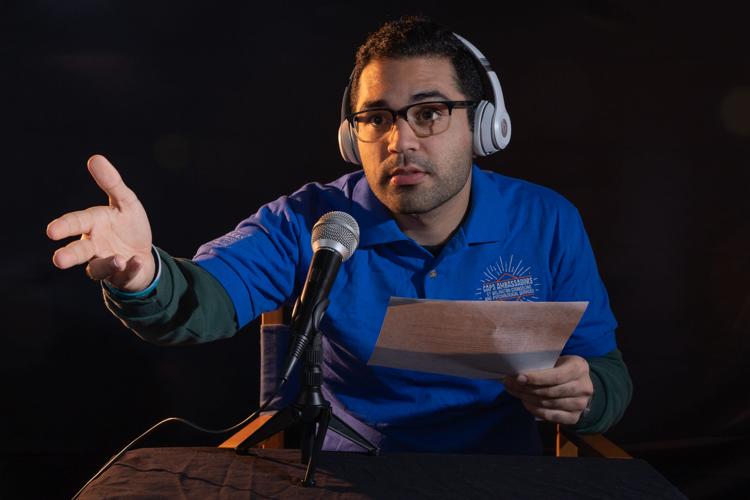 "People are able to listen to that and actually take away, you know, good coping skills and tips from that," she said. "And they didn't even have to walk up to anyone or get nervous about even having that talk with anyone."
Listening to podcasts has become more than a trend. In recent years, the number of people who listen in has reached a milestone.
More than half of the U.S. population age 12 and older have listened to a podcast, according to a 2019 report from The Infinite Dial, an annual survey put together by Edison Research and Triton Digital.
It was also estimated that there were 90 million monthly podcast listeners in 2019, according to the survey report.
Green attributed this to the ease of listening to something without devoting one's whole attention to it. Whether it be someone's commute to school or the walk across campus, it can provide short bursts of information for those who are interested.
Having a podcast dedicated to mental health can get people talking, Green said. When people discuss more of a subject, it can destigmatize that subject.
Gorman said she struggles with her own demons and has personally utilized CAPS services.
Because it has been such a beneficial influence to her, she wanted to help other students get to that place as well, she said.
For Ghoddoosian, the voice behind the podcast's intro, his life changed when a close person in his life was suffering from depression and he felt helpless, he said.
After that, learning how to help those with a mental illness became a necessary skill, he said.
Ghoddoosian hopes to use that skill to connect to others who may be suffering, he said.
Having someone talk openly about mental health, Gorman said, would have helped her college experience so much more. It can mean the difference between feeling alone or not.
"Being able to have at least a podcast, being able to talk to other students who can relay information to you about mental health resources here on campus," she said. "If I had that my freshman year, I think my freshman year would have gone way differently."
It's good to have people who can empathize and understand how others feel, Ghoddoosian said. Those are the things that make us more human.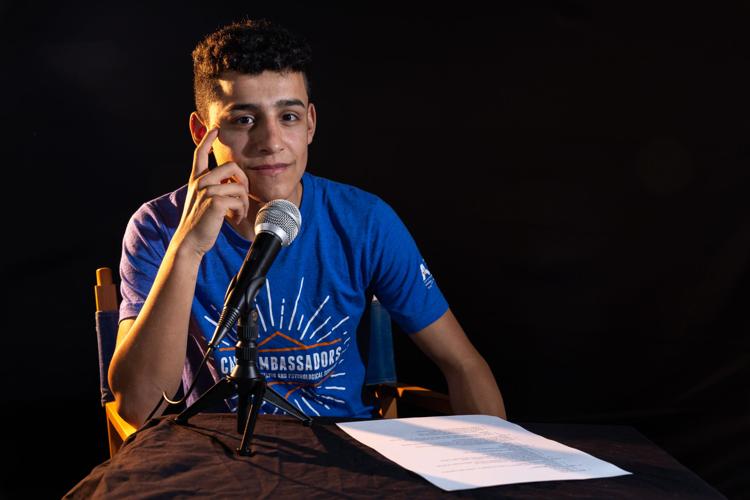 "Because if you don't talk about it, what will happen is that, you just realize somebody has attempted suicide," he said. "You never even saw the sign because that person felt so weak to talk about it. But that shouldn't be the case. That person shouldn't feel alone."
And everything starts with them being open, he said. Once they're open, they can treat themselves.
"This is only manageable if people stick together," he said. "It's all about education."
Green said they're thinking of making the next episode on how to approach getting into CAPS services and what that first-time process may look like. They are also looking into getting the podcast on multiple platforms and possibly onto Spotify.
The podcasts are scheduled monthly for now, with the next one set for the end of February, though with more student interest, there may be more episodes, Green said.
So stay tuned. 
 @amnda_pdilla