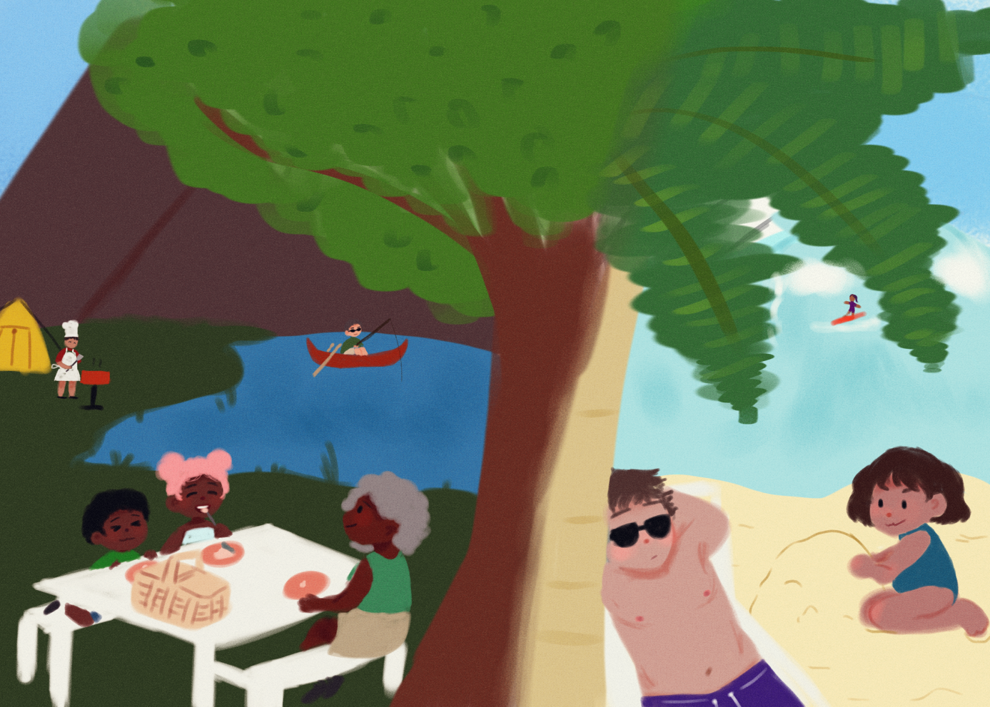 The COVID-19 pandemic put a halt on what a traditional summer would be for many students and alumni last year. Here are some of the things UTA community members are doing to make up for lost time.
Beach visits
Psychology junior Abigail Lozano has fond memories of going to the beach with her cousins when they were younger. They would play and challenge each other, seeing who could go the deepest into the ocean.
Beach trips are an annual affair in Lozano's family. Although they weren't able to go last summer, she was able to safely visit Florida this year thanks to her vaccination, she said.
Lozano said she enjoys visiting the beach because it's completely different from where she lives and being near the water helps her get into relaxation mode. Family is number one on her list, and being able to spend quality time with them again was really special, she said.
Going to dinner
After seeing her peers miss out on their graduation, UTA alumna Bianca Whitten said that if she couldn't walk across the stage when she graduated, she would build her own stage in her backyard to walk instead.
Luckily, not only was she able to walk the stage when the time came, but she was able to have an intimate dinner as well. Whitten said her graduation dinner was held at an Italian restaurant in downtown Dallas where the food was amazing, and they had a view of sunset and skyline.
"I feel like [dining out] was one of those things we definitely took for granted," she said.
Whitten, who took the pandemic seriously for the sake of her father, said that being able to go to a restaurant and enjoy a nice meal with him again was something she held near and dear to her heart.
Meeting her roommate's family
Around early June, musical theater junior Victoria Gomez took a trip to South Texas to meet her roommate's family. After being cooped up for nearly a year and a half, it was a freeing experience to get out of town, she said.
The week was filled with visits downtown, shopping and sightseeing. But what was really nice was being able to meet her roommate's family without worrying that she might get someone sick, she said.
Gomez said her roommates are like her family, and being able to build a deeper connection with them by meeting the people they grew up with was a good feeling.
@aivylinaa