Many artists in Arlington give their lives to their crafts, but struggle to find support from the public and government.
The city could do more to properly facilitate art inside its limits, said Sam Watson, Texas Sculpture Association president. Watson is a local artist and sculptor who has been involved in art projects like the "Star of Texas" project, where decorated stars are spread throughout the "American Dream City."
Watson defined art as a tangible orientation in time and space. He said art is hard to define, but is something physical that interacts with all senses.
If people don't understand what they are looking at, they take the time to analyze and interpret it, Watson said. This is an art piece's main purpose – to encourage critical thinking.
"Even if you see it once, it still seeps into your subconscious," Watson said.
Watson said art has three main components: tangibility, originality and locality.
Arlington is above average in terms of art, but could improve, Watson said. Many local projects and initiatives follow these ideas, but others fail to include original and local art, he said.
Many computer-generated pieces are mass produced in the city and are worth little, because they don't advance the medium, Watson said.
Another problem is much of Arlington's art and commissions come from outside artists, like many sculptors involved in the "Sculpture Trail" at Richard Greene Linear Park, Watson said. He said outsourced art doesn't represent the location it's from and makes survival more difficult for local artists.
On Abram Street, a beautiful mural is painted on the walls of English pub J.R. Bentley's, said DeMario Davis, alumnus and The Arlington Artist Guild founder and president. Across the street there are blandly designed restaurants with generic architecture and little art, he said.
Davis said he attends City Council meetings and advocates improving the local art scene. He said one department that aims to improve the scene is Arlington Parks and Recreation, which heads the "Sculpture Trail" project.
The "Sculpture Trail" is designed to bring life to Richard Greene Linear Park and encourage public health and wellness through art, said Gary Packan, department assistant director.
Packan said the trail was built to celebrate Super Bowl XLV, which Arlington hosted in 2011, to meet the increased demand for art. He said the City Council allocated $150,000 a year from the hotel occupancy tax to fund art for the community. The tax is mainly funded by tourism and the sculpture trail, while other art feeds money back into the tourism industry.
Approximately half of the 18 sculptures on the trail are crafted by Arlington residents, Packan said. Six of the last nine were from local artists.
The project contributes to the community, but it could make a more powerful statement, Watson said. Other than adding more local artists, many pieces are made from stainless steel, which gets repetitive, he said.
While stainless steel is a cheaper, weather-resistant material, Watson said art made from the same materials takes away critical thinking.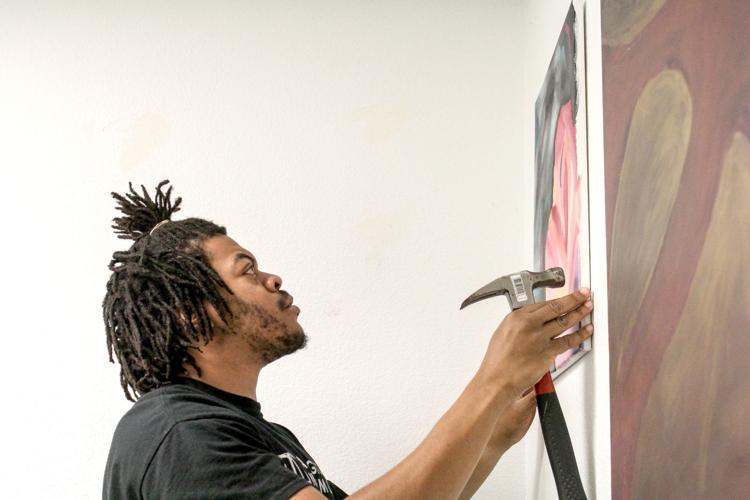 Davis said while some problems, like weak communication between artists and local government, Arlington has a strong art scene. He said several art locations are within walking distance of UTA, like Davis' Gallery 900, The Gallery at UTA, The Arlington Museum of Art and The Upstairs Gallery.
JT Martin, The Upstairs Gallery owner, said the city is working to put the heart back into the city, specifically downtown.
The art scene is still relatively small for its size, despite efforts to bring art into Arlington, Martin said.
"I think we've got all the elements," Martin said. "It's just we need more ways to get it out there."
Other than communication, events and initiatives are needed to keep art fresh in the people's minds, said Steve Moya, Art on the Greene and South Street Art Festival owner.
Moya said he noticed the city lacks art events and took the opportunity to create something for everyone to enjoy. He said these events bring in people from all over the Metroplex to promote art, local businesses, hotels and restaurants. More should be invested into Arlington art, Moya said.
An easy and impactful change that could be implemented is constructing additional sidewalks throughout the city, Davis said. Sidewalks facilitate conversation and thought, he said. However, when sidewalk breaks, so does the conversation.
"It allows people to develop an opinion they wouldn't have otherwise," Watson said.
Sidewalks allow people to think in a way that driving doesn't, Watson said. They promote individual thought, improving the whole area.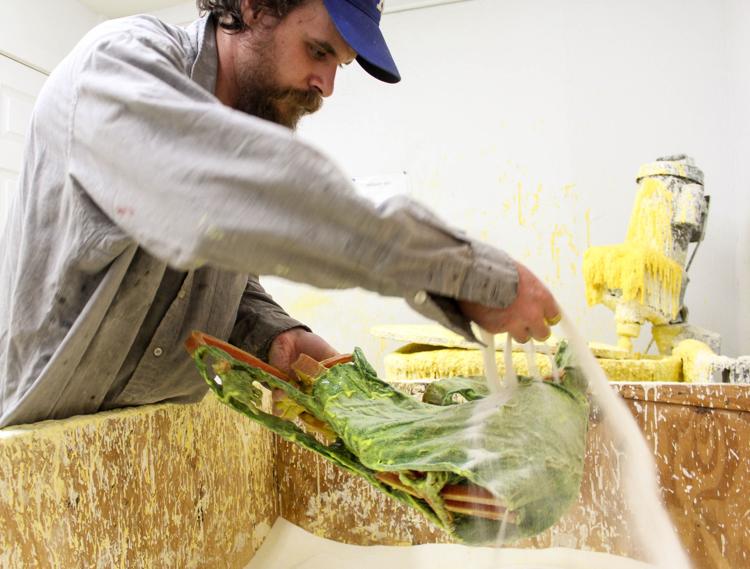 People spend so much time using their senses that they should stimulate them by visiting a museum, going to a concert or eating at a restaurant, Davis said.
"Life's too short not to go to a museum," Davis said.
Watson said buying art helps both the owner and the community with a permanent, tangible representation of reality.
"If you own a piece of art, you are rich," Watson said.
@FornariLoL