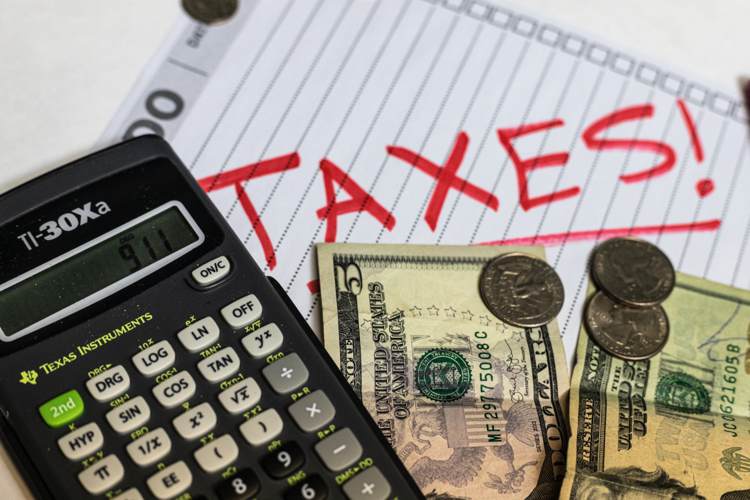 Tax season is commonly dreaded, and many college students don't know where or how to start in filing taxes on what little income they earn at their part-time weekend job.
This feeling is normal, and it's probably the product of our environment and upbringing, said Maricela Avila, Volunteer Income Tax Assistance community engagement coordinator. People are shown how to fill out a W-4 form, the IRS form you complete to let your employer know how much money to withhold from your paycheck for federal taxes.
After that, the rest of the tax process becomes confusing to many.
"It's not something you learn in school," Avila said. "You don't learn it in high school, you don't learn it as a freshman or sophomore, you learn it when you step foot into a tax center and get your return done."
Who needs to file taxes
The problem with taxes is that they're different for everyone because everyone's financial situation is different, said accounting lecturer Kenneth Smith.
However, anyone with an income has to file a tax return. Whether that income is from a part-time job at a coffee shop or full-time employment at a warehouse or office, it's taxable. People who work freelance or single-contract jobs also earn taxable income.
Even if your parents claim you as a dependent (which is the case for many college students), you still have to file taxes for your own income, Smith said.
If your annual income is less than $12,200, your taxable income will be zero, and your tax withholdings will be refunded, Smith said.
When is tax season
The IRS began accepting individual tax returns on Jan. 27. Tax Day, which is when taxes are due for 2019 earned income, is Wednesday, April 15.
Employers are required to file and postmark W-2 or 1099 forms by Jan. 31 at the latest. A W-2 tax form shows the amount of taxes withheld from your paycheck for the year, and a 1099 form reports income from self-employment earnings, interest and dividends and government payments.
Once you receive your W-2 or 1099 forms from your 2019 employer, then you can begin filing taxes.
Although the deadline isn't until mid-April, it's better to get your taxes done early if you can, Smith said.
"Generally, if you file earlier, you'll probably get your refund earlier if you are eligible for a refund," he said. "So the earlier you file, usually the better because then the IRS will process it quicker."
If you aren't able to meet the deadline, a six-month extension can be granted.
Biology freshman Fernanda Polendo said this year will be her first time filing taxes, and she's a bit worried about doing it properly.
Growing up, she never thought much about taxes. It was something her mother always handled alone.
However, she thinks it's important for younger generations to understand how to file taxes.
"You should know the process and how to do it, but of course, somebody doing it for you if you're a busy person, I guess that comes in handy," Polendo said.
How to file taxes
It starts with a form.
Most people don't like paperwork, but there's not really any getting around it when taxes are involved.
The forms may seem complicated, but they're simple as long as you follow them carefully, Smith said.
After calculating how much income you earned and your tax liability, you then subtract any withholdings from your job. If your withholding is greater than the amount of tax you owe for the year, the IRS grants you a refund.
Avila said there are a number of resources like VITA available to students, but she recommended learning how to do taxes yourself so that you know where all of your money is going at all times.
What happens when you don't file taxes or you file them wrong
There's two possible outcomes when someone doesn't file their taxes.
If you don't owe any taxes because your job withheld the right amount or you earn less than $12,200 per year, nothing happens. You just won't get your refund if too much money was withheld.
However, if you owe additional taxes to what was withheld, the IRS will be looking for that additional payment and can charge penalties and interest.
The IRS will generally contact you to let you know they need additional payment or automatically charge you themselves, Avila said.
"It's really not as hard as everyone makes it out to be," Smith said. "I think people are just overwhelmed by the amount of steps."
@CecilLenzen