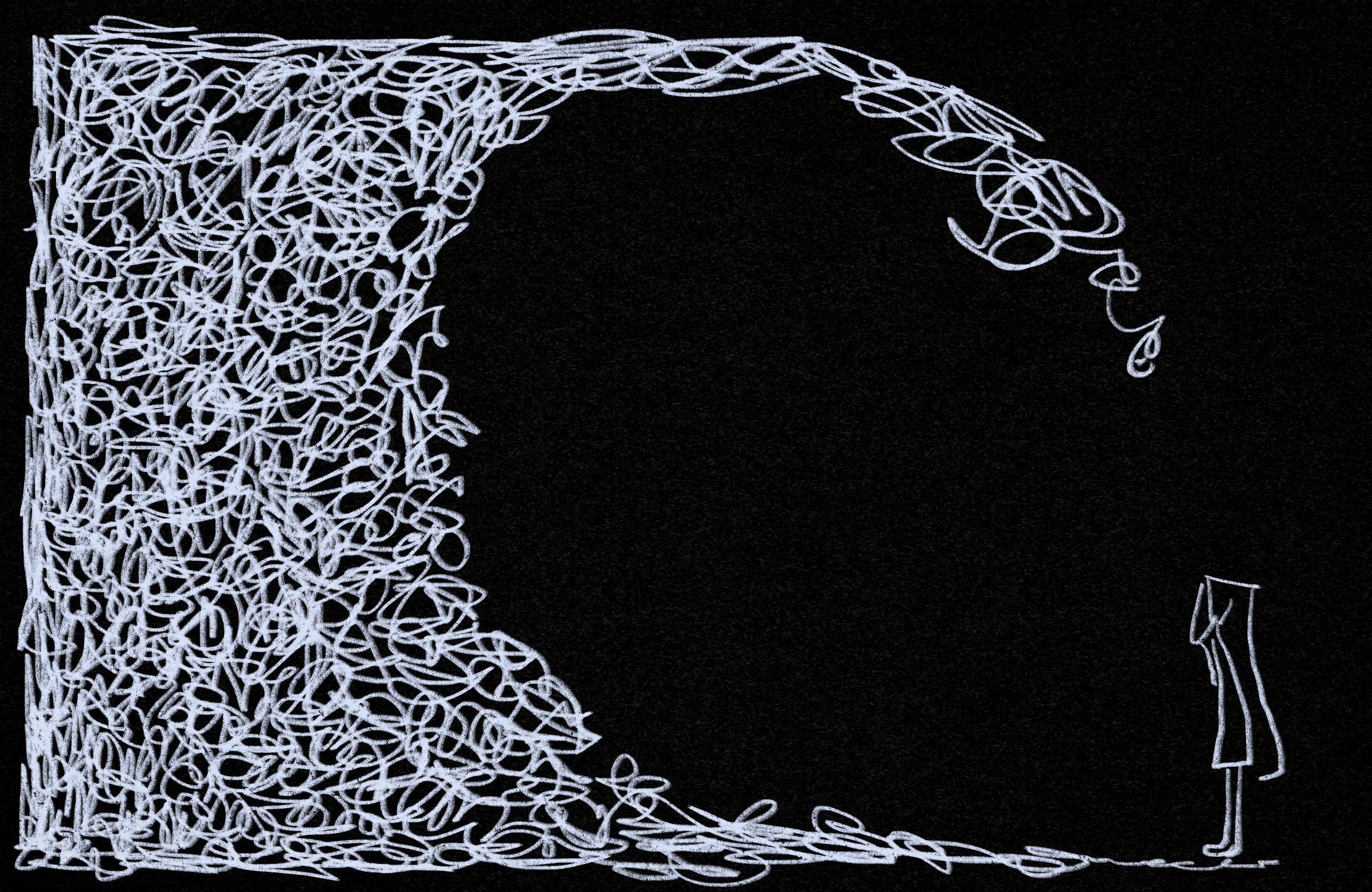 Juggling school with personal life has always been a struggle for most students, but this year the coronavirus pandemic has brought unique challenges to some students' first semester at UTA.
Communications technology junior Hussaina Khurrum said she was looking forward to coming to campus this year. She was excited for the classroom environment and getting the chance to interact with other students.
After transferring from Dallas College North Lake Campus this semester, adjusting to taking all of her classes online at UTA was different. She said in-person classes would have been better because her home environment can be distracting.
"In school, you're surrounded with people who are like you, who are going through the same assignments or the same stressors as you," Khurrum said. "I would always make time during the week to just go out with my friends and relax and just take some tension off."
Now she can't do that. She and many other students feel a sense of isolation.
The biggest difference microbiology freshman Pedro Nunes Nobrega noticed his first semester at UTA was how distant he felt from his professors. In high school, the classes were smaller, and he felt closer to his teachers.
Trying to connect with a professor over email when he's never met them in person is a completely different experience for him, Nobrega said. So is keeping up with homework.
Now that the semester has progressed, Khurrum said she has had trouble keeping up with all of the assignments she has to complete. The fifth week of the semester was when things started to get tough for her.
"It was an overload for me because I felt like I had so many assignments to do," she said. "I really had to juggle, and I didn't have any free time at that time. It was going good, and then it got really stressful."
She said she soon realized it wasn't just her schoolwork that was causing her stress. She lives with her parents, grandparents and siblings, and since she is always in the house, she has struggled to make time for her family.
Khurrum had to help her family realize that she has a schedule and assignments to work on, which means she's not always available. She said she had to make some sacrifices with her family that she wouldn't have if she were attending classes on campus.
As the first member of his family to attend college in the U.S., Nobrega said he felt like the start of the semester came at a bad time for him and his family. He was trying to learn the best study practices while also dealing with the death of his grandfather and the news that his father had been diagnosed with cancer.
"It was right at the beginning of school, like a brand new system for me," he said. "I had to sit down here in my chair [and] ponder on how I will deal with the situation, which most of it was grief."
Coping with stress can be difficult, so it's important to know yourself and what has caused you stress in the past, said Cynthia Manzano, outreach coordinator and counselor for Counseling and Psychological Services. It can be helpful to do the things that made you feel more connected or engaged.
"I think we often have a lot of answers within ourselves if we are willing to take a pause and reconnect with some things that can be helpful," Manzano said.
Some other ways to manage stress could be by following a regular routine and by ensuring that enough time is set aside to get enough sleep, she said.
"Things like that will always provide a good foundation for you to hopefully feel like you have a good starting place to then build upon whatever your goals are or needs for that day might be," she said. "Whether that be school, work or more emotional related."
Khurrum hasn't been able to leave the house much this year because most of her family is in the high-risk category, she said. She was sad she wasn't allowed to go to her friend's engagement party because she knew she would be putting her grandparents at risk.
"I feel like I have a responsibility, and I have to uphold that," she said. "I don't think it's the fact that I have to stay home because of my grandparents that makes me upset. I think it's just the pandemic itself."
This year has been stressful for her, and when she needs to relax, she likes to talk to her grandparents, Khurrum said. She has never had the opportunity to talk to them as much as she does now.
"I've bonded with my grandparents so much. I've discovered that they're very entertaining," she said. "They are a huge stress relief for me, and they feel the same."
Even with how stressful this year has been, it's important to remember to take time for yourself, she said. She tries her best to avoid getting stuck in stressful moments.
"If I learned anything this year, I've learned life is very short. I saw this year zoom past me," Khurrum said. "If you want to do something for yourself, you need to do it now."
@DJ_Shaw_