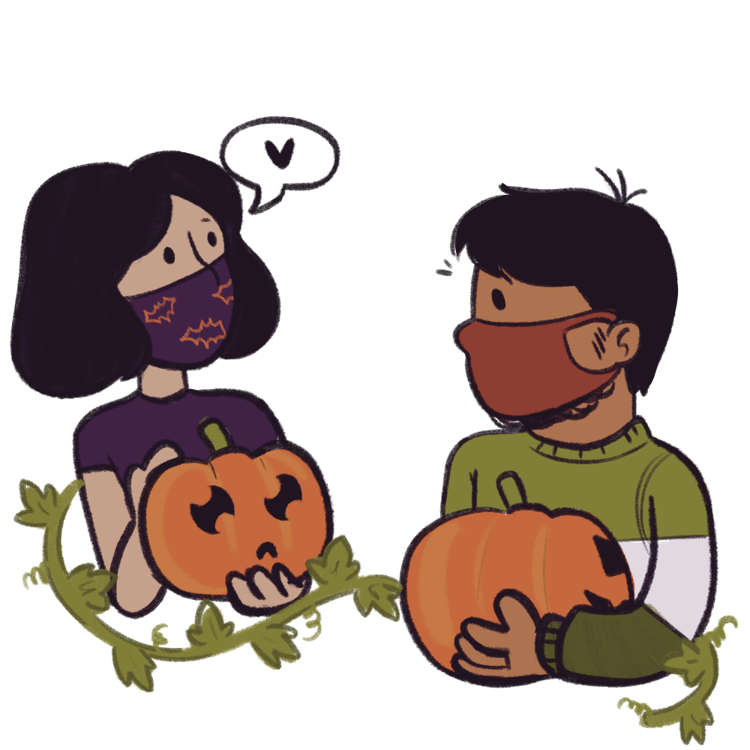 For the horde of ghouls who await autumn for all the spooky things that come with Halloween, this year's pandemic may hinder your usual traditions.
This October, the scariest thing to fear may not be a monster around the corner, so the typical trick-or-treating, haunted houses and parties become increasingly less reasonable possibilities.
But whether you like the most frightening terror and gore that comes around this time of year or you're more a fan of family-friendly scares, there are plenty of socially distanced ways to celebrate the best holiday of the year.
Make it virtual… seriously
I think we can all agree that a traditional "drink and sit" virtual party is so April 2020.
Luckily, Halloween activities provide more interactive opportunities than nearly any other occasion, so instead spice up your virtual party with a pumpkin carving contest or scary story circle over a video chat.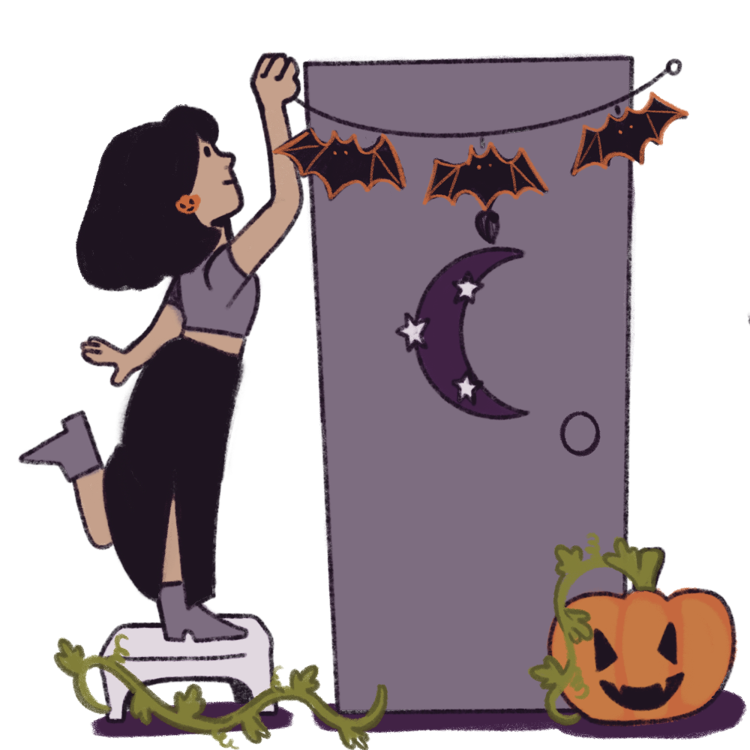 Go all out on the crafts, costumes and decorations
If COVID-19 is keeping you home, then why not make your space the best haunted house anyone has ever seen? Yes, if you were looking for a sign to go all out in decorating the ins and outs of your house, this is it. And don't stop there. This year, you have the time to perfect that jack-o'-lantern or that super complicated Xenomorph costume.
Public relations senior and self-described Halloween superfan Jordan Haws said she has already decorated her home and put a changing projector on the front of her house with images of ghosts, spiders and more. "So if people drive by, it's like 'Oh OK, not everyone's given up on the holiday,'" she said.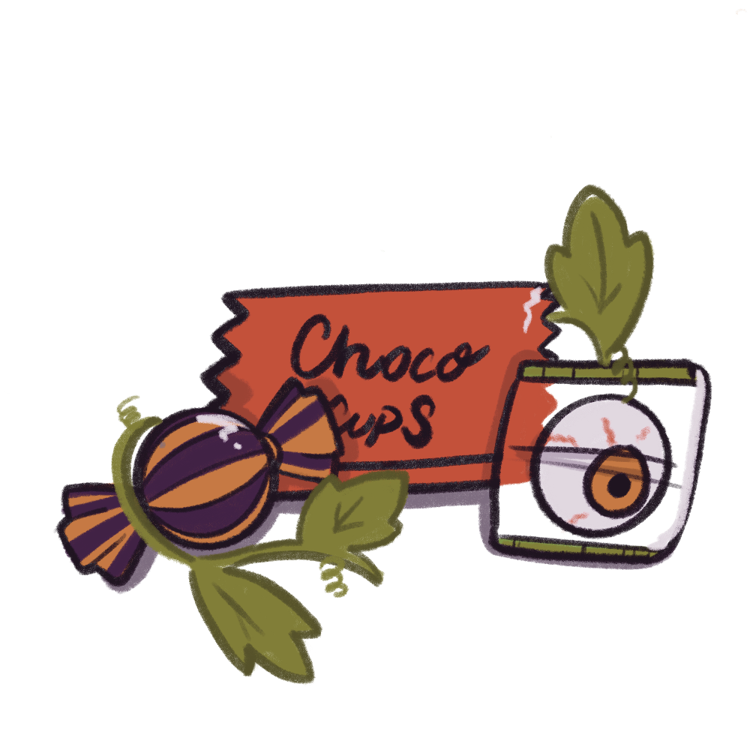 Wake and bake a scary cake
Your desire to be a chef may have come and gone during self-isolation, but bring that desire back this holiday and flex your creative skills.
You can bake spider cookies and brain cakes, whip up a potion-themed cocktail or go all out for a skeleton meat platter. The possibilities are endless.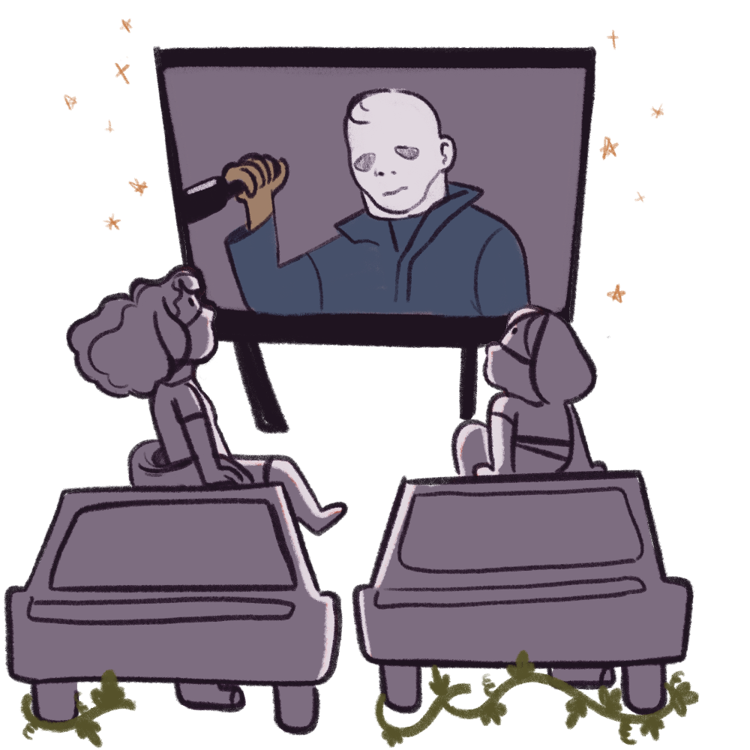 You can never watch too many scary movies
Haws said she introduced her younger cousin to the Halloweentown movies this year. She's also already watched Hocus Pocus, and will soon decide on a horror franchise to watch.
There are hundreds of scary movies of varying degrees to check out every Halloween.
From the ultra-gory to the more psychological, there is bound to be something to give you a good scare. Or you can dive into campy and funny B-rated horror or even watch more PG Halloween-themed flicks that you can share with the whole family.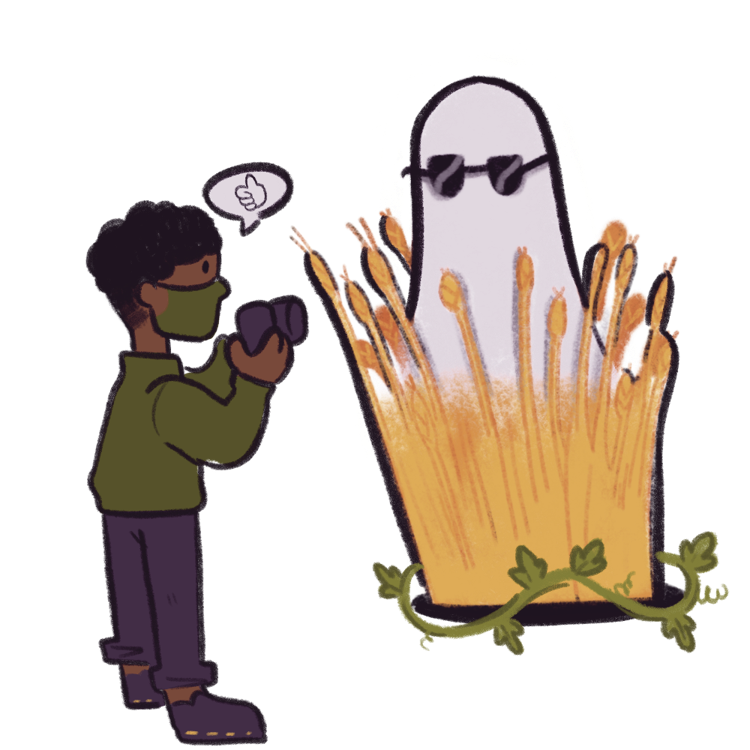 Talk to the dead if you dare
Yes, I am telling you to get a Ouija board and try to talk to the other side.
Ouija boards are fun, in-house entertainment that you could even use over a Zoom call with friends.
Many people may have a problem with that, but come on, it's 2020. What else could possibly go wrong?
@ByDavidSilvaR