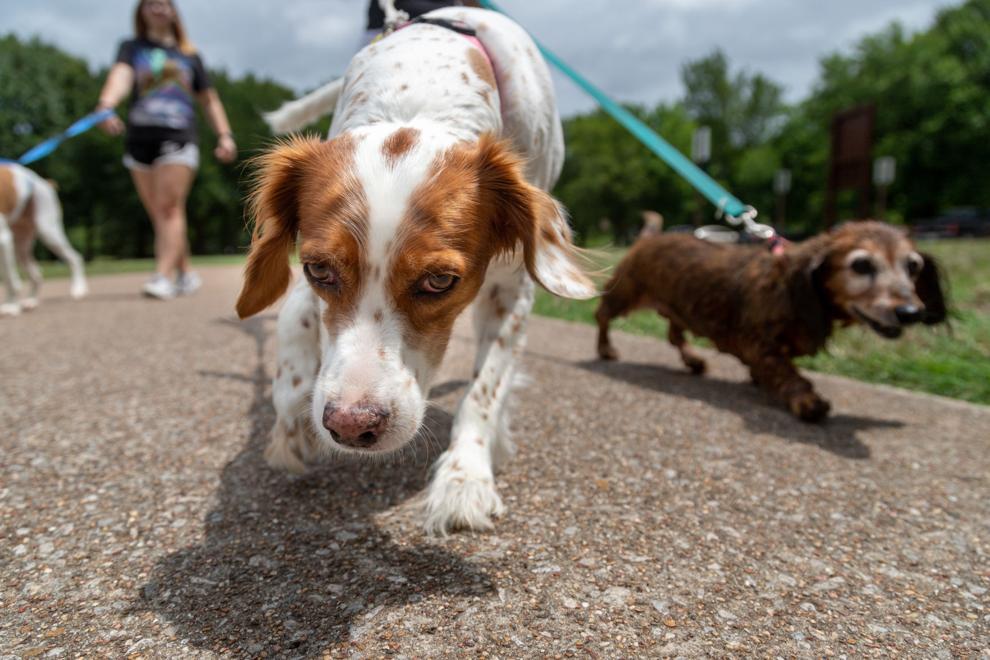 Patty, a 12-year-old dachshund, enjoys short walks at the dog park in the summer and jumping in ponds while chasing ducks.
After a dip in the pond, she frolics in the shade with the other dogs before pawing at her owner's legs, begging to be carried back home.
Communications senior Rachel Henry said she always ends up caving and carrying a happy yet panting Patty back to the car.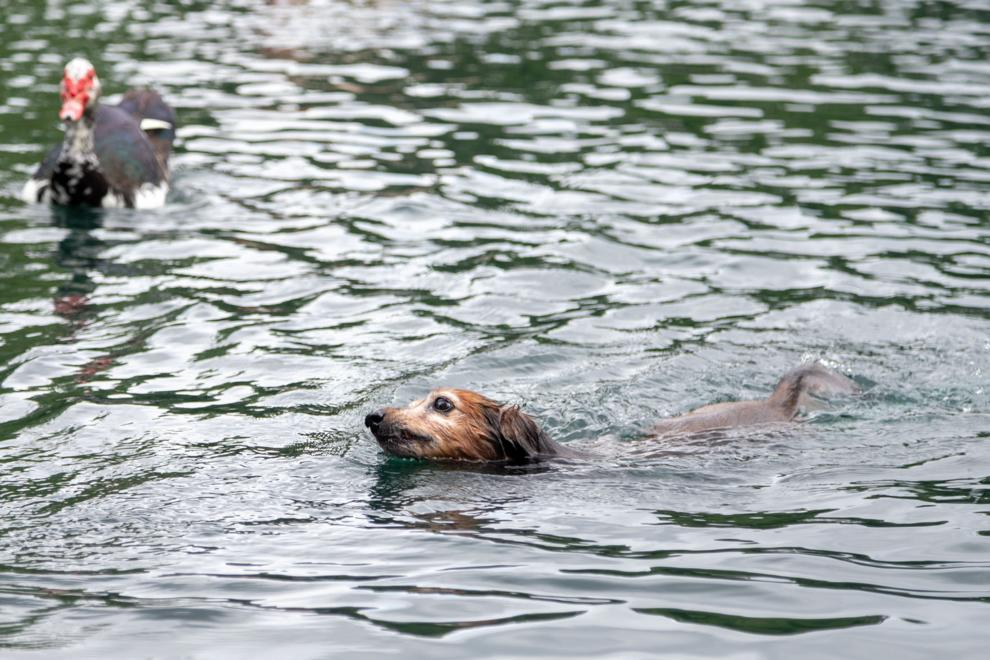 Amanda Lara, PetSmart pet care leader, said dogs are more likely to overheat than people are, making pet care important during the summer.
Pay attention to a dog's panting, Lara said. Dogs will pant and slobber when they're happy and excited, but it's also a sign that they're overheating or need water.
"They're going to need [water] just as much as you will," she said. "Just make sure that you have some form or fashion of giving them water while you're out there and paying attention to their body language."
When running errands, it's never advisable to leave a dog alone in a car, Lara said.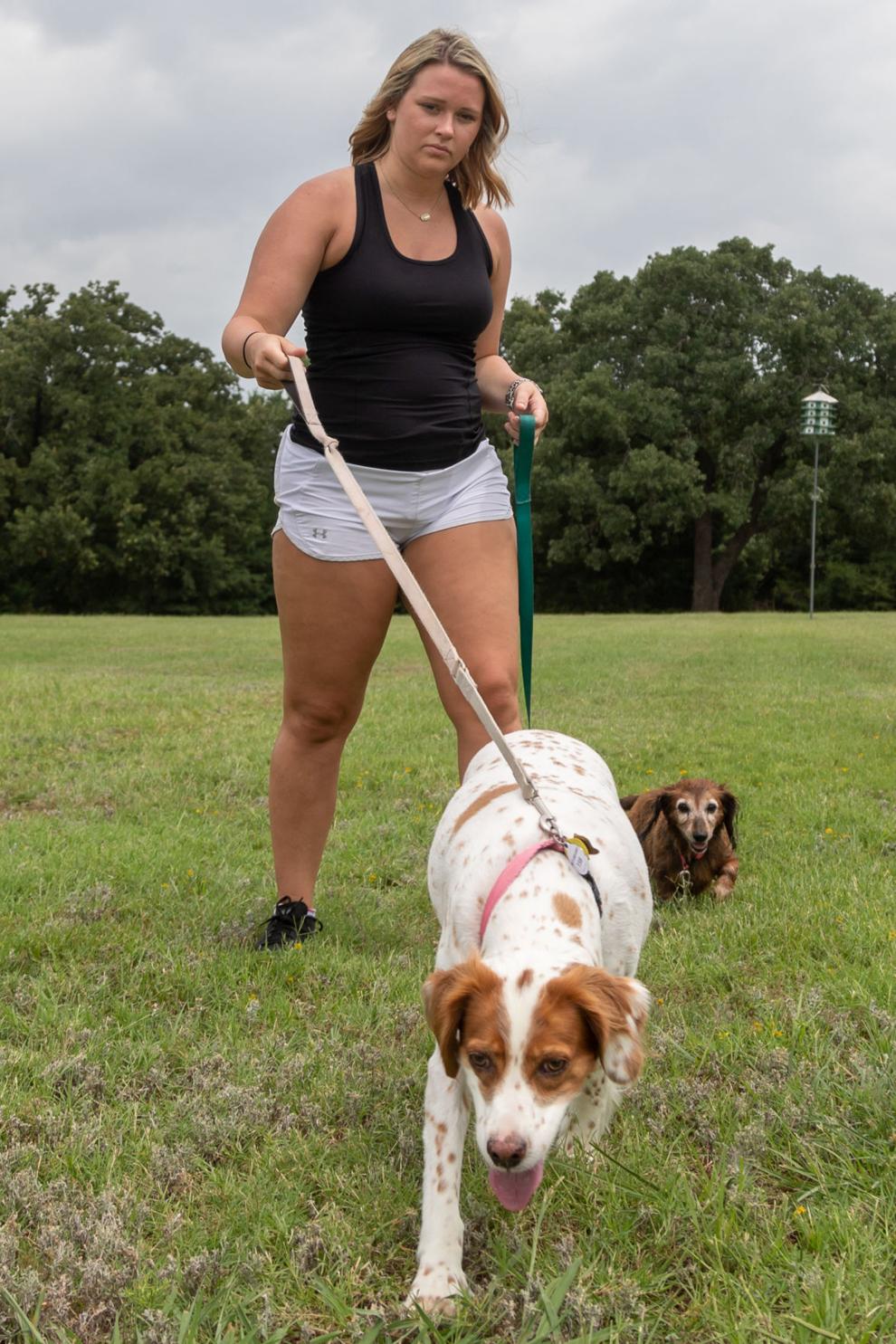 "The car, if it's not running or if there's no air ventilation at all, it basically turns into an oven," she said.
Even leaving the windows down allows a dangerous risk of overheating, Lara said. The best way to avoid danger is to leave the air conditioning running or simply bring your pet along with you.
Henry said she's excited about summer because it means she gets to spend more time with her five dogs. She takes them for more walks, gives them more baths and plays with them at dog parks.
"They're like my kids," Henry said. "They're not just a pet to me."
Therefore, she takes the heat seriously. Before taking them for a walk, she places the palm of her hand on the sidewalk to test how hot it is. If it's too hot for her hand, then it's way too hot for her dogs' paws, she said.
The best times to walk dogs during the summer is 8 or 9 a.m. before it gets too hot or around 6 or 7 p.m. when the sun is about to set, Lara said. She recommends avoiding the middle of the afternoon when temperatures are higher, but if anyone needs to take their dog out during that time they should consider dog shoes.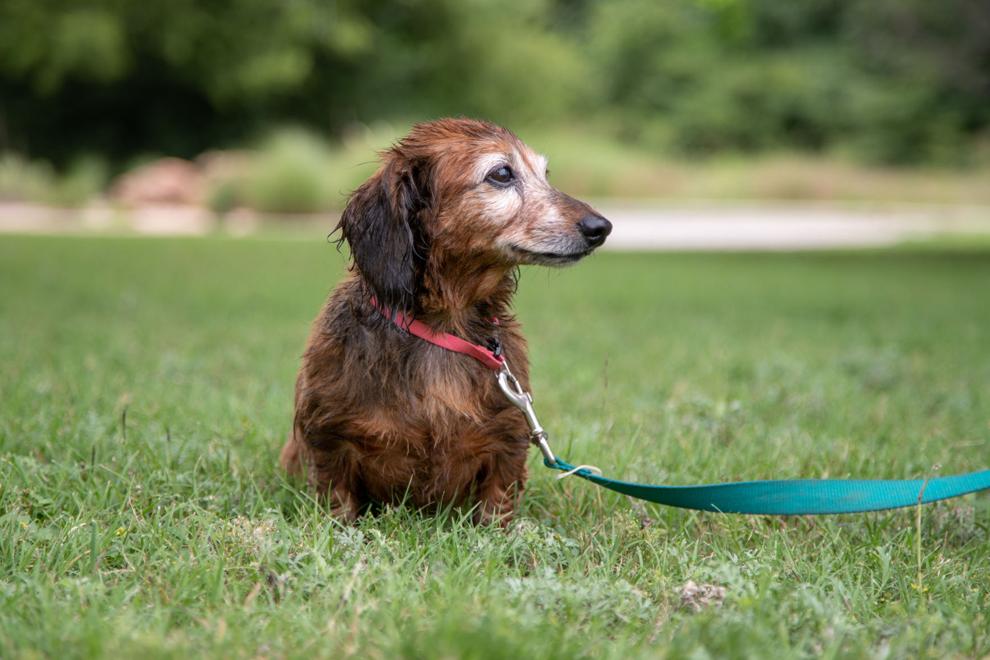 For outdoor dogs, Lara said cooling blankets are a smart way to keep dogs shaded and cool throughout the day.
Henry said she is mindful of her dogs' sensitivity and recently shaved her dogs' coats to keep them clean and rid them of excess fur. She fills a children's wading pool with water in their backyard for the dogs to splash in when it gets too hot.
"It's a good way to cool off for them," Henry said. "So I don't really care if I have to give them a bath afterwards."
Exercise science sophomore Fatima Cavazos and political science sophomore Bella Modderman said their labrador-retriever Skylar is naturally sensitive to warmer temperatures because of her thick fur. She has a hard time sleeping during summer nights and will pace around the house panting.
Skylar is like a child to them, Cavazos said, which makes her safety and comfort essential. When they take her for a drive, they make sure to run the air conditioning before bringing Skylar in so that she doesn't overheat.
"[Summer] requires taking [dogs] out more, but you have to be strategic," Modderman said.
@CecilLenzen