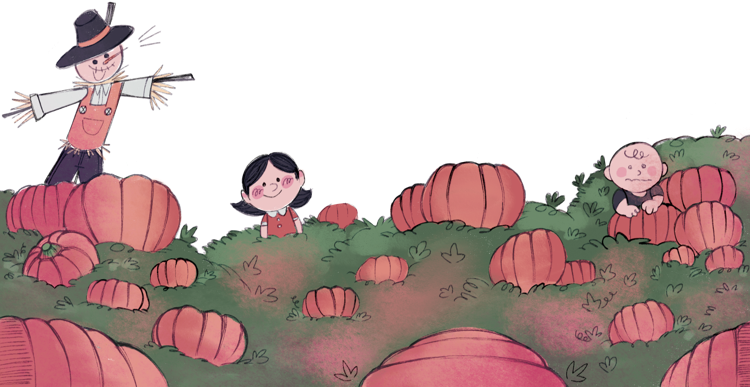 Amid a global pandemic, a mostly empty campus and social distancing guidelines, this October already looks vastly different from previous years. However, one constant remains the same: It's pumpkin season.
Even a socially distanced autumn isn't complete without an array of bright orange and yellow gourds, squashes and pumpkins. So here's a roundup of pumpkin-themed events in the Metroplex.
Autumn at the Arboretum
The Dallas Arboretum and Botanical Garden is hosting its annual fall festival, "The Art of the Pumpkin" through Nov. 1. Now in its 15th year, the event includes the well-known Pumpkin Village with four 20-foot tall decorated pumpkin houses.
Creative displays showcase more than 90,000 pumpkins, gourds and squash and about 150,000 autumn flowers.
Other activities include a hay bale maze, pumpkins for purchase, live music, and cooking, floral and horticultural demonstrations.
To visit Autumn at the Arboretum, guests must reserve tickets ahead of time on a specific date and time slot on the Dallas Arboretum website. Prices range from $12 to $17.
Hall's Pumpkin Farm and Corn Maze
This family-owned Grapevine pumpkin farm, which dates back to 1929, reopened Friday. Every October, the Hall family opens its farm to the public with a variety of pumpkins, gourds, hay bales and corn stalks.
The farm's corn maze covers about 2 acres of land and takes about 20 minutes to explore. Hayrides will still be offered but with a limited number of guests per ride to help ensure social distancing. Pumpkins, kettle corn, hot cider and disposable masks will be available for purchase.
Each group of attendees will be required to provide an email address to allow some level of contact tracing in case of COVID-19 reports.
Admission ranges from $5 to $15. You can find more information on the Hall's Pumpkin Farm website.
Pumpkin Nights
This family-friendly Arlington venue is scheduled to open Saturday and run through Nov. 3. The event was originally founded in 2016 at the Minnesota State Fairgrounds and now runs in five different U.S. cities.
The event, which opens nightly from 5:30 to 10:30 p.m., features local artists without the gore and scares of other nighttime October venues.
Guests can explore a half-mile walking path of nine differently themed lands, including the "Enchanted Pumpkin Forest," "Monster Mash" and "Forbidden Pumpkin City."
Individual ticket prices range from $14 to $20, and family packages are also available. You can find more information on the Pumpkin Nights website.
The Big Orange Pumpkin Farm
Preston Trail Farms in Gunter has reopened its "Big Orange Pumpkin Farm" and is scheduled to remain open until Nov. 25.
Visitors can enjoy blossoming green pumpkins on the vine, hayrides, a 6-foot-tall hay maze and petting farm.
This year, hand sanitizing, social distancing and face masks will be required.
General admission costs $10 and includes one small pumpkin from the patch, feed for the petting barn, a hayride and access to the roping pen and hay maze. You can find more information on the Preston Trail Farms website.
Lone Star Family Farm
The Stephenville family farm is scheduled to run on the weekends until Nov. 7. The venue will operate at 40% capacity because of COVID-19.
The farm is about an hour and a half from campus. Attractions include an 8-acre corn maze, hayrides, sunflower fields, farm animals, pig races and of course, a pumpkin patch.
Tickets cost $16 and must be reserved online for a specific day and time slot. You can purchase tickets and find more information on the Lone Star Family Farm website.
@CecilLenzen