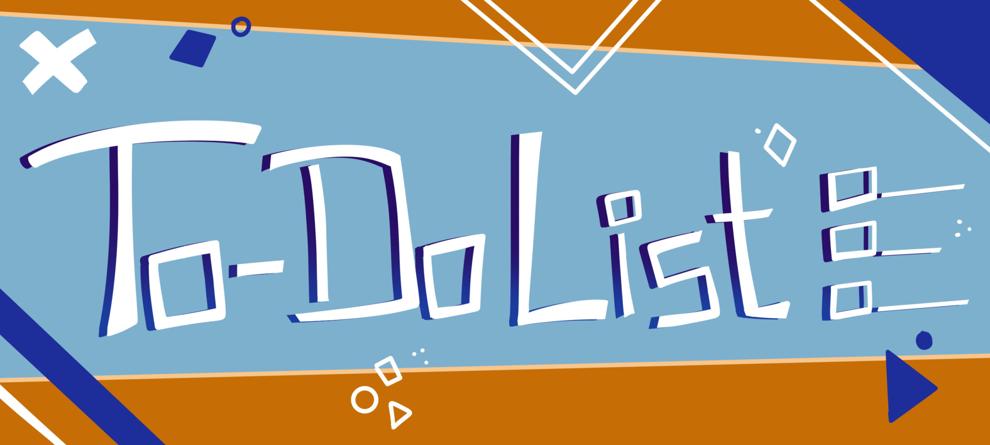 Wrestling, stadium tours, food markets and drone racing are sure to catch a few eyes in this week's To-Do List.
Sports
Baseball fans can take advantage of the preseason by taking a tour between 10 a.m. and 4 p.m. Jan. 31 at Globe Life Field.
Tours are 90 minutes and will take guests through the stadium and onto the field where they can take photos or play catch. One ball and glove is allowed per person. Metal cleats are not permitted.
Tickets are $25 for children ages 4-14, $35 for adults and $32 for military, first responders and seniors 65 or older.
Look out wrestling fans, Bout at the Ballpark is returning to Arlington for the second year in a row. The event was put on for the first time last year and saw freestyle wrestlers from different countries as well as collegiate wrestling teams compete in a unique event.
This year will showcase NCAA wrestlers from Oklahoma State and the University of Michigan at 7 p.m. Feb. 3 at Globe Life Field. The debut of the event in 2022 was the first international competition held at the stadium.
Tickets are still on sale and parking lots open at 5 p.m.
Art
Local artists can hone their skills by drawing from a nude model at an open studio session from 6 to 9 p.m. Feb. 1 at Create Arlington.
Guests must be 18 or older and bring their own supplies. The space is limited to 15 people per session, but spots can be reserved.
Tickets are $15 for the public, but admission is free for Create Arlington members.
Food
Arlington residents can experience a gathering of about 40 food and artisan vendors from 5 to 9 p.m. Feb. 3 at Binions Ice House.
The event is held the first Friday of every month, and looks to support local vendors who sell goods ranging from artisan foods to arts and crafts.
Guests can grab dinner and a drink from the bar before heading to the courtyard to meet the vendors for that month.
The event is free to attend and a map of the market can be found here.
Drones
The future is here, and the sport of drone racing continues to grow.
Residents can watch some of the world's best drone pilots battle starting at 4 p.m. Feb. 4 at Esports Stadium Arlington.
Pilots will race through the virtual Skyscraper Circuit map on the DRL SIM, the drone racing simulator video game. Guests can see the neon lit drones fly through the air as the race ensues.
This event is the only in-person esports event of the season and space is limited. Tickets are still on sale and prices vary.
@Perriello369