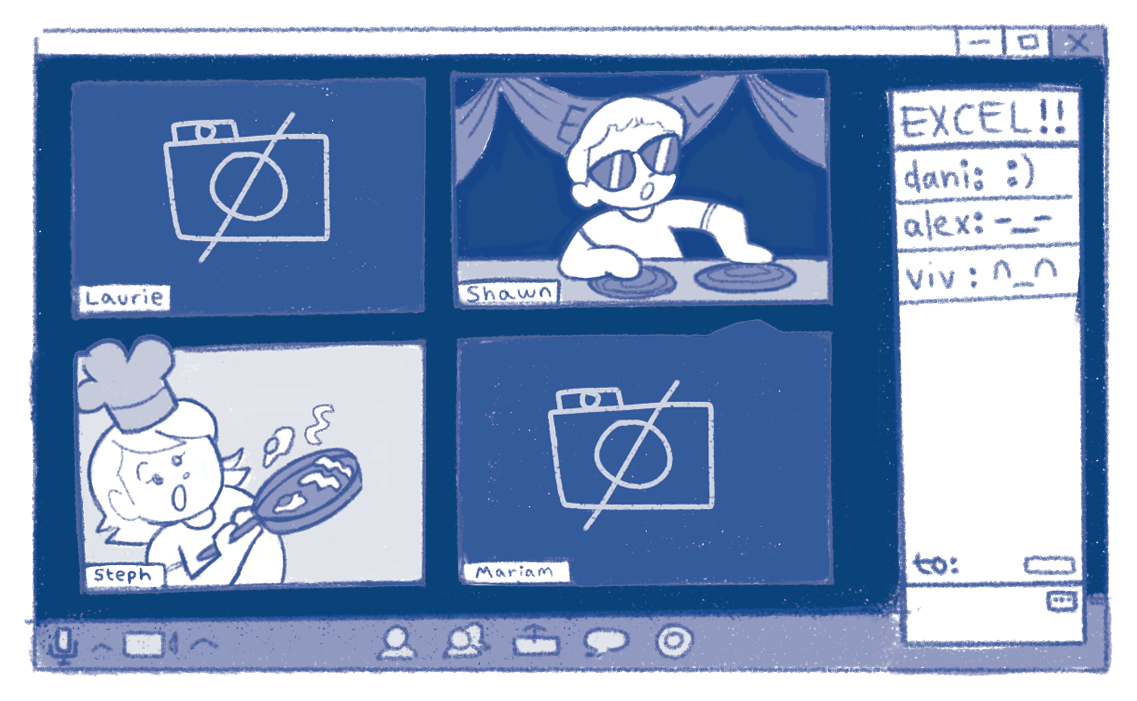 As students return to campus, many may worry they will not receive the full college experience they have come to expect before the COVID-19 pandemic. EXCEL Campus Activities hopes to help students feel more engaged on a now mostly virtual campus.
UTA is doing everything it can so that students can safely return to campus, but students will not have the experience they are used to having, said Noel Watts, EXCEL Campus Activities adviser. Her biggest concern is to make students feel welcome and have a sense of belonging at UTA.
"I think that's where EXCEL's job comes in," she said. "We try to supplement that experience that students feel like they're missing out on."
With student safety as a top priority, the organization plans to focus on hosting virtual events at the beginning of the semester, she said. They are planning events that will hopefully build excitement about coming back to campus and accomplish their goal of engaging students.
Moving events online was a sudden change, but they did their best with what they had, she said. She hopes students will benefit from the events they offer.
EXCEL began hosting virtual events this summer and offered weekly virtual trivia, EXCEL President Kim'Breanna Whitaker said. The prizes and varied trivia subjects helped entice students to play.
This fall, events that would normally occur in person — like the MavsMeet Convocation — will now have a virtual presentation, Student Activities director Patrick Kelly said. Normally, the MavsMeet After Party would happen next. But since it is an outdoor event, it could not be safely replicated this year while adhering to social distancing guidelines.
The organization plans to host more live events or a mix of both live and virtual events later in the semester, Kelly said. They are also looking at how live events can be held while social distancing.
Most of the events they plan to have will be held in a hybrid form, Whitaker said.
"Any in-person events that we're hoping to have, we're also trying to find out a way to have that event virtually because of social distancing," Whitaker said. "We want to be able to cater to the entire student population."
The first in-person event, which is planned to include a well-known hypnotist, is scheduled for Oct. 14, Watts said. The organization plans to ensure that students can enjoy the show safely by having two separate showings at different times and assigning seats at a safe distance from each other.
They also plan to use the Event Pass to track student attendance, Kelly said. This will help the university trace any spread of COVID-19 that could potentially stem from these events.
As the semester progresses, they will look into other types of events that can be hosted following social distancing guidelines, such as drive-in movies or virtual performances, he said. They are also open to ideas from students for events that can be hosted in a safe manner. Students can submit ideas via the EXCEL Campus Activities website.
Kelly said that a few months ago, he would never have expected to still be in this position for the fall semester, but now he's focused on creating something positive. He wants students to still feel engaged.
"I want them to feel safe, I want them to feel cared about," he said. "That is my main concern, is just for every student I come in contact with to feel good about being here at UTA."
@DJ_Shaw_