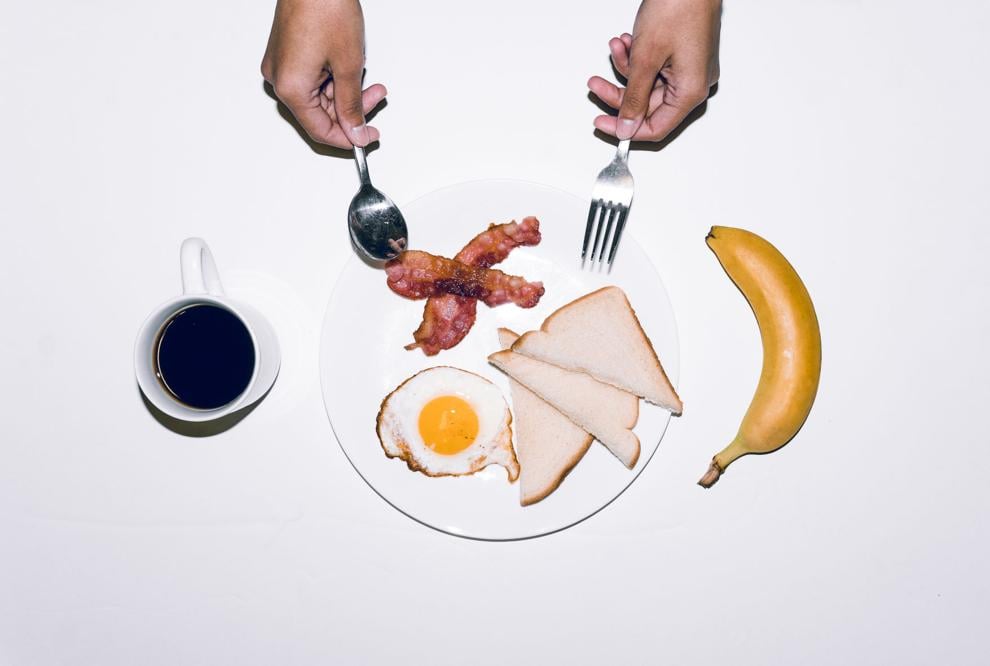 Isabella Robinson kick-starts her day with a protein-packed caffeine smoothie, an egg white sandwich and a kiwi.
A 6 a.m. wake-up call is not for everyone, but the early rise gives the business management senior just enough time to get ready, prepare a balanced breakfast and get to her Lockheed Martin internship on time.
Cecilia Flores, College of Nursing and Health Innovation student affairs director, said eating breakfast in the morning can improve the ability to focus, help blood sugar levels and assist with making better health decisions throughout the day, depending on the contents of the breakfast.
Flores recommends students preplan their breakfast. A simple piece of toast, a bowl of oatmeal or a hard-boiled egg contain some of the vital nutrients needed by the body, Flores said. Breakfast also jump-starts the metabolism, and not eating it can cause the body to go into fasting mode, she said.Not everyone's morning routine includes a balanced meal.
History junior Natalie Idom trades breakfast for more sleep in the morning and ends up with a "dragging" feeling later in the day. "I just feel like, you know, eating breakfast is just not practical a lot of the time, like, for college students," Idom said.
Registered dietitian Antonio Miranda said an ideal breakfast should contain protein, complex carbohydrates, fats and, if possible, fruit.
This may sound daunting, but a balanced breakfast might be an easier feat to accomplish than many students think. Some quick breakfast options include granola with fruit, a protein bar, a glass of milk or a cheese stick, Miranda said.
Although Robinson's breakfast ritual is only two weeks old, she said she has noticed some positive results within herself.
"When I am eating a balanced breakfast, I feel more energized throughout the entire day, not just for maybe one or two hours," Robinson said. "I also started losing weight. I feel that my body is naturally more healthier."
Diet, just like other aspects of self-care, should be catered to the individual, Flores said. She said the contents of a person's morning meal can vary depending on their activity levels, body and satisfaction.
"I think, as a college student, self-care is sometimes pushed aside," Flores said. "In nursing we have to be able to take care of ourselves so that we can take care of others, and I think that's true of everybody living in this world."
@edmedeles