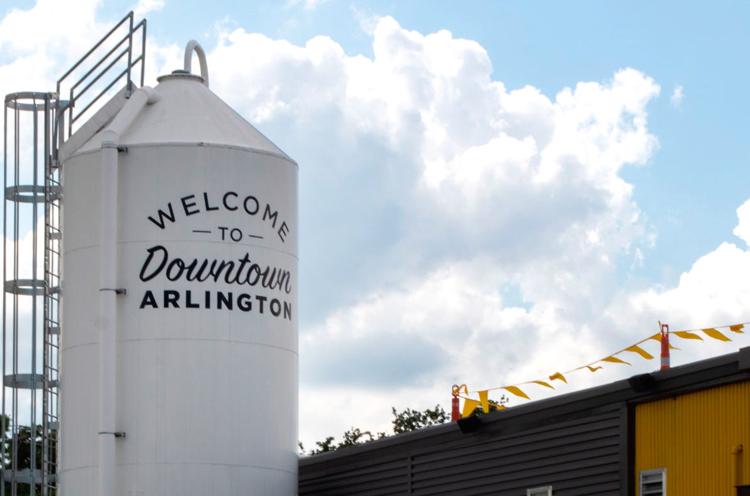 About 20 local Arlington businesses, from established favorites like J. Gilligan's Bar and Grill to vibrant newcomers like Kintaro Ramen, are offering unique discounts and promotions for the Downtown Arlington Drive-In Restaurant Rally this weekend.
The rally is intended to support Arlington businesses that may be struggling amid COVID-19, said Maggie Campbell, president and CEO for the nonprofit community development organization Downtown Arlington. It will run all day from Thursday through Sunday, and patrons can participate at any point.
The event will run concurrently with the reopening of Arlington Music Hall at 25% capacity and Concert in your Car at Globe Life Field, a social distancing live-show experience featuring artists like the Eli Young Band.
The rally event also kicks off several high school graduations occurring this month at AT&T Stadium, Globe Life Field and Levitt Pavilion, with local restaurants and businesses offering special graduation deals and discounts through Downtown Arlington's Congrads promotion running all month long.
Campbell said that residents don't have to attend any of these events to participate or even drive-in for the rally.
"Patrons can participate to the degree they're comfortable," she said. "So if they want to order delivery and stay home, that's great. … If they want to come drive through and pick it up, they can do that."
Campbell said every business is trying to offer dine-in, carryout and curbside options, as well as special promotions on their menu items.
Campbell said that through the rally, restaurants are also making donations to Mission Arlington, a nonprofit that serves the community. Residents can directly donate through a QR code in their receipt after purchasing something from a participating business.
Campbell said this is an opportunity for residents to help boost their local businesses until they can return to full operation.
"They need business to help them get through this," she said. "The restaurant rally is the way that our local community can help these businesses get over this hump. All of our businesses are important."
The entire list of participants and promotions can be found on the Downtown Arlington website.
@ByDavidSilvaR