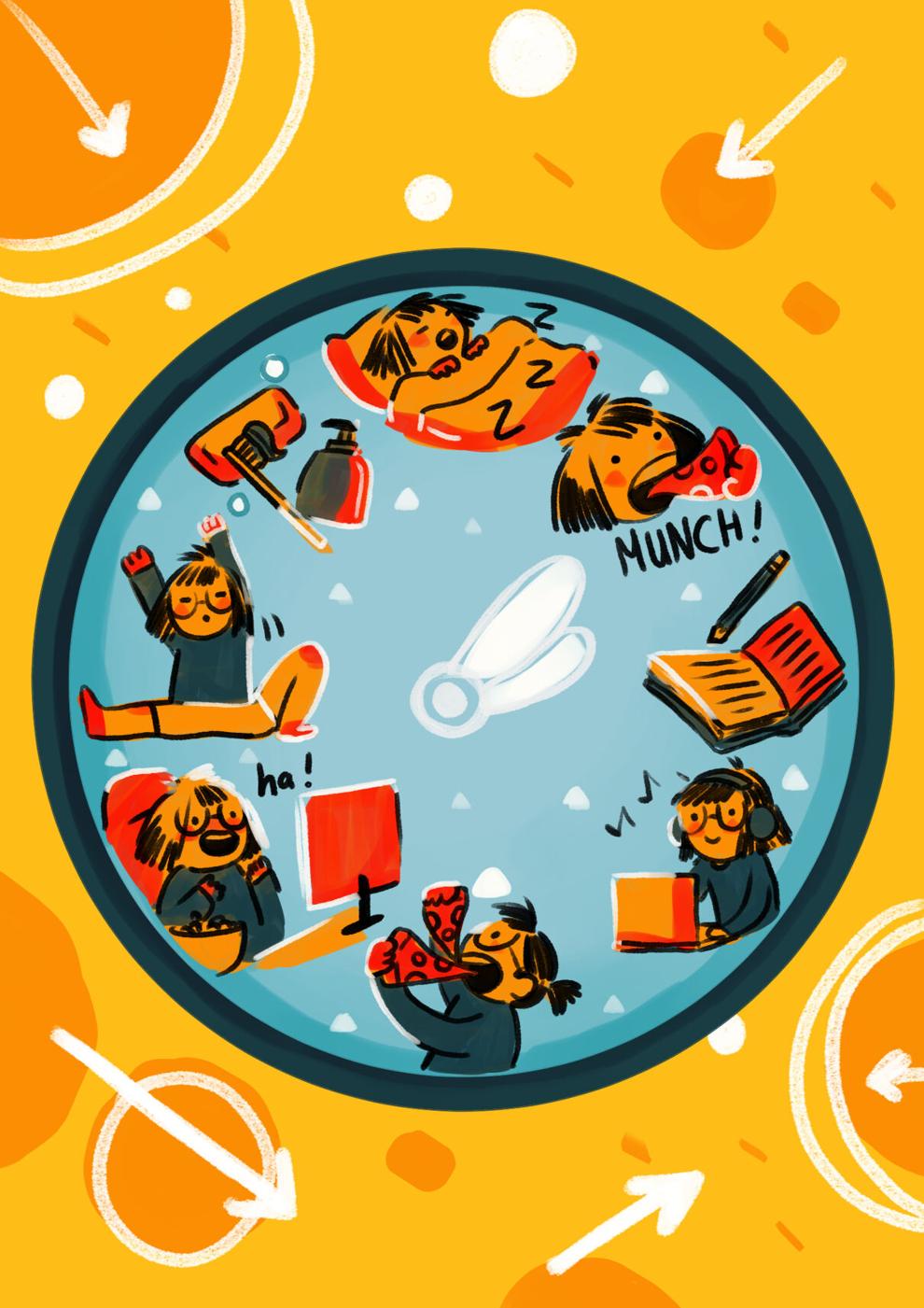 Having a solid routine is a must for some people. It can make or break their day, and if not done correctly, it can throw them off the rails. When the pandemic began, having a routine became more challenging.
For almost a year and a half, biology junior Alisha Gautam said she hasn't had a routine.
"I was just going with the flow. Whatever is happening, is happening," she said.
People's routines completely changed when we shifted to virtual formats during the pandemic, said Kimshi Hickman, assistant vice provost for retention and completion. It's challenging returning to face-to-face environments because now we have to plan ahead.
"I keep telling myself that I need to start with my schedule. I need to do my routine. I need to follow that," Gautam said. "But I cannot, it's kind of hard to adapt to that environment."
Routines help people be their most efficient self, said Melissa Smith, director of academic engagement. A routine is not necessarily something that's done, but it's a way of thinking. Knowing why the person is doing it can determine its effectiveness, Smith said.
They aren't restricted to work or school, they're also for personal life. So when making a routine, be sure to look at all aspects, including social and family life, Hickman said.
Routines are habitual and keep individuals organized to help them meet their goals, she said.
Every morning, Smith said she prepares herself to come to work by waking up super early.
"I don't like to rush around, and I don't like to be frenzied trying to get out," she said. "That helps create a space in the morning where I have time to think and get my mind right and focus before I get to the office."
Our days can be chaotic, Smith said. Taking time to focus and plan ahead helps individuals tackle the work that needs to be done.
Routines save you time and prepare you for the next day, Gautam said.
Smith said she has to physically schedule breaks to make them part of her regular routine.
Hickman recommends putting lunch on the calendar. She said it may seem silly, but it's important for people to take care of themselves in order to succeed at meetings and working with folks.
"A routine is really just a part of self care. It's thinking about if I want to be my best self but also take care of myself, what do I need to do to do it," she said.
In that regard, everybody should have some type of routine, Hickman said.
Smith said people need more than one routine. Her routine during the week is different from her weekend routine, she said.
People should give themselves more flexibility because emergencies happen, Hickman said. If they don't, nothing gets done, and everything can come at once.
Building time into a routine helps plan for each day as it comes. People can only alter a plan if there's a plan in place, Smith said.
"It can't all be about your studies and schoolwork because if you ignore other parts of your life, like your health and well-being and eating and all of those things, then it will not go well," Hickman said.
@katecey1