With finals nearing, it can be nice for students to have a home-cooked meal to warm their souls. Students shared recipes for their favorite comfort foods they like to make.
---
Vegan Stir Fry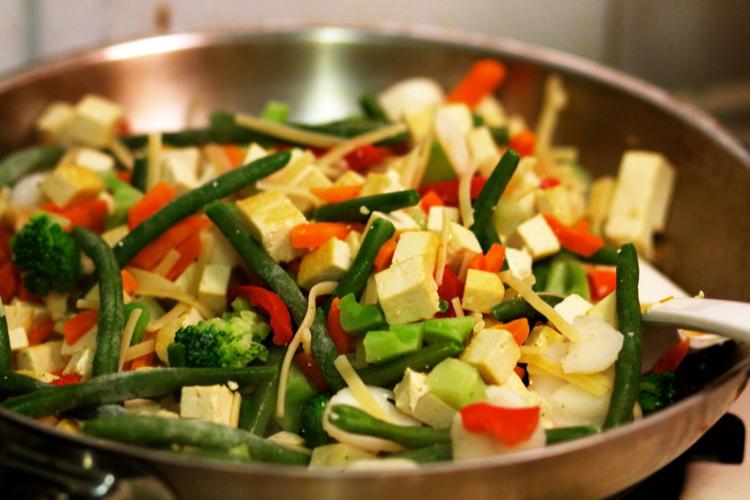 Ingredients:
Bag of steamed vegetables
Peanut oil
Soy sauce
Tofu
Kale chips
Film freshman Lexi Simmons said her comfort food she likes to make is this vegan stir fry recipe. Simmons said the dish was the first vegan meal she learned how to make that was relatively easy to cook.
The first step is to bake the tofu in the oven for 15 minutes at 425 degrees and then take it out to mix in later, Simmons said. Next, stir the vegetables, soy sauce, peanut oil and tofu together in a frying pan, she said.
Once finished, Simmons said she likes to sprinkle kale chips on top.
---
Creamy Chicken Soup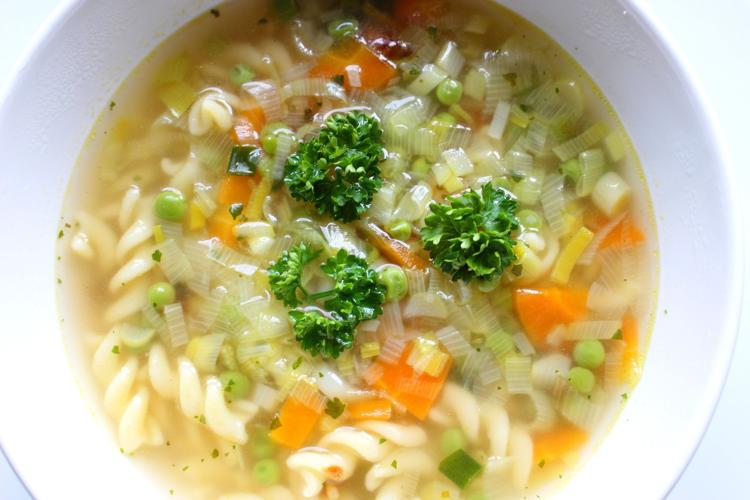 Ingredients:
A whole chicken
1 onion
4 to 5 potatoes
1 can of cream of mushroom soup
Spiral Noodles
Biochemistry senior Kristie Nguyen said her comfort food is a creamy chicken soup that her mom makes for her. Nguyen said she begged her mother to teach her how to make the soup.
"When I actually made it, I had to call and text her to make sure I was doing it right," Nguyen said. "I sent her about three pictures of the chicken to see if it was cooked right."
For this soup, a whole chicken needs to be boiled first so it can produce its own juices, Nguyen said. After it is done, Nguyen said to shred the chicken and then boil potatoes, an onion, cream of mushroom soup and the chicken all together in a pot.
Nguyen said her mom puts spiral noodles in the soup and said to cook the noodles separately and then add all the ingredients together once everything is cooked. She said the dish takes around two hours to make, but she loves it, because it warms her tummy.
Slow Cooker Chicken and Biscuits
Ingredients:
2 pounds of chicken
Broccoli
Baby carrots
2 cans of cream of chicken soup
1 can of biscuits
For mechanical engineering sophomore Collin Warwick, his favorite comfort food is a slow-cooked chicken and biscuits recipe that he and his roommate made their freshman year. Warwick said he loved making this recipe especially during cold weather or he serves it to friends when they gather, since it's easy and cheap to make.
"Everyone needs comfort food around finals," Warwick said.
Warwick said to first cook the chicken, broccoli, baby carrots and cream of chicken soup all together in a slow cooker for about four hours on high. After that is done, take the biscuit dough and spread it out over the mixture in the slow cooker, he said.
Set it on high for another hour so the biscuits can cook and absorb the juices, Warwick said.
@madalyncoopUTA