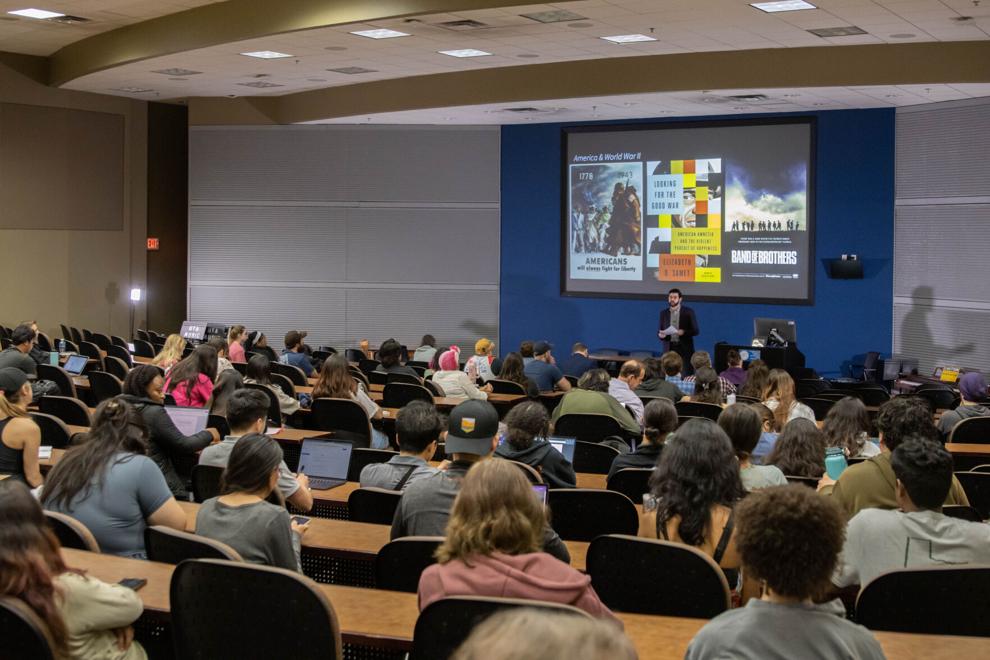 While Batman and Superman were battling villains in comic books during the '50s, another fictional comic book character was hypnotizing American youth – Sgt. Rock.
But unlike Batman and Superman, Sgt. Rock and other war comics of the time created an image that "the only way American men can only prove their worth is through direct combat against America's enemies, and it's even better if you do it all by yourself," said associate history professor James Sandy.
His presentation marked the second event for the College of Liberal Arts' Festival of Ideas on March 7 and centered around the "Mythology of World War II" induced by Sgt. Rock and other DC war comic books.
DC began publishing the comics during the late 1950s, depicting fictional American soldiers at war. The character Sgt. Rock was the face of the genre among DC's war comics, Sandy said. Sgt. Rock, along with other war comic books, at one point, was just as popular and selling just as much as the Batman and Superman comics.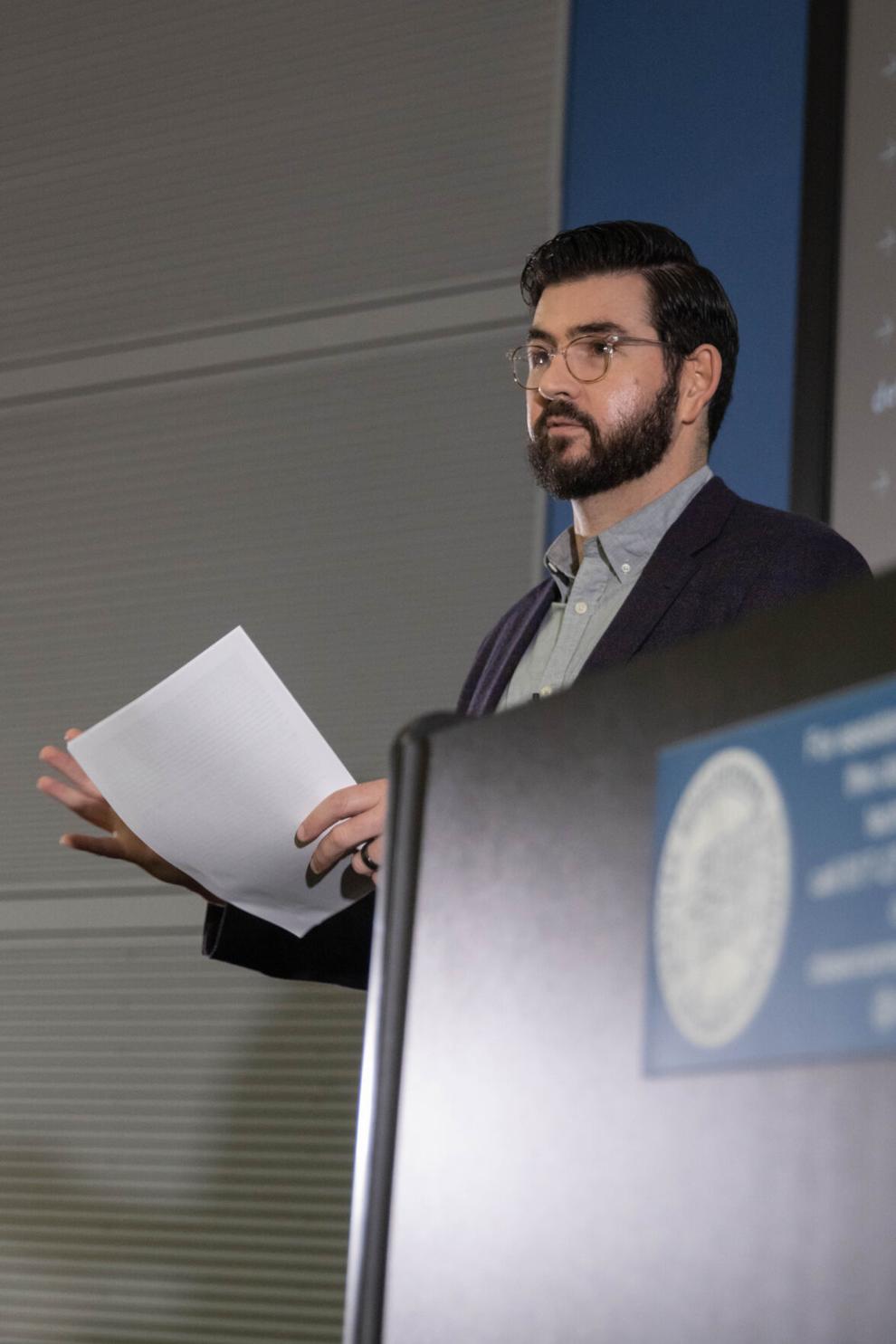 "World War II is the past that the United States idealizes and through these war comics," he said. "America presents to these successive generations of kids about what World War II was like even though the comic is almost a complete fabrication."
Sandy has analyzed over 400 DC war comics in his efforts to demonstrate the American mythology of World War II. It started out as a side project the last couple of years, but he plans to turn his findings into his second book.
Popular films and TV shows like Saving Private Ryan and "Band of Brothers" also contributed to the mythological understanding of the second world war and the generations of soldiers that fought it, he said.
Despite all exaggeration, the creators of the Sgt. Rock hailed their comics as anti-war, Sandy said.
Sociology sophomore Carlie Emmons attended the event and said she was surprised these comics would be anti-war considering the time period they were published in.
"I wouldn't have expected to see the soldier's vulnerability portrayed in the comics," Emmons said.
DC war comics showed that vulnerability was not on the American side and emphasize the glory of American soldiers as they fought in World War II, doing little to portray the reality of things.
Of all war comics from the '50s to the 80s, a staggering 90% of them end without an American soldier dying in combat, and almost 45% end without an American soldier getting injured, Sandy said.
The psychological and emotional damage soldiers face in real war is nonexistent in war comics, he said.
"Many Americans developed post traumatic stress and moral injury from their time on the frontlines, but these conditions and consequences are rarely associated with the generation that fought in World War II, and they're never discussed in comics like Our Army at War," Sandy said.
According to war historian S.L.A. Marshall, only 25% of American soldiers ever fired their weapons at their enemies in World War II, yet that's not the case in war comics and Sgt. Rock, Sandy said. "They never give up."
"What are we supposed to take away from the fact that the ultimate war comic hero isn't allowed to exist outside of war?" Sandy asked as he wrapped up his presentation.
@LeoRosas101