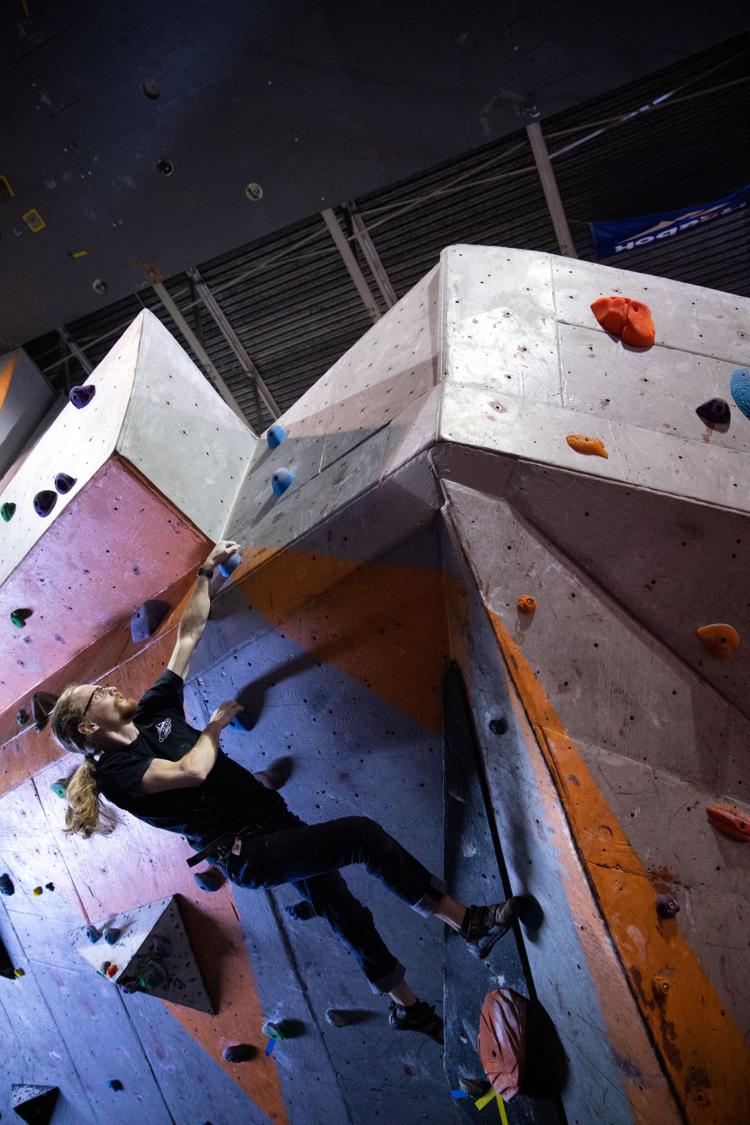 Before he transferred to UTA, Alvaro Alpuche was stuck.
The information systems senior was working an office job at another college. As a commuter, Alpuche said he didn't really have a place to hang out, only going to school and back every day.
His former boss saw that he was struggling socially, Alpuche said, so together they visited the climbing wall.
"It got me into rock climbing," he said. "When I transferred over [to UTA], I was immediately looking to work at the rock wall again."
Alpuche has since worked at the Maverick Activities Center rock wall since fall 2017. He also joined a group of student climbers called the Climbing Mavericks, of which he is now the club treasurer.
Part of Alpuche's job is logging how many people visit, and from that, he's seen the sport's popularity increase.
Rock climbing's recent presence in the media has contributed to this, with the 2018 Academy Award-winning documentary Free Solo, and the addition of Sport Climbing to the 2020 Summer Olympics lineup.
"I could tell that it's getting popular," Alpuche said. "The community in rock climbing itself is very welcoming."
Sydney Schmoeger, biomedical engineering sophomore and club member, said that she took up rock climbing after visiting the MAC's rock wall with her friends in February. She said the activity and the people enticed her to stay.
"It's a good group of people," Schmoeger said. "It makes me want to come back to climb."
There are over 70 people in the club, she said, which is a substantial growth from last year when the club had only 30 members.
This growth was because of the Climbing Mavericks winning a spirit competition last semester, club board assistant Mimi Vu said. Organizations were invited to come out to a basketball game to yell and cheer, and the most spirited organization would win $500 for their club.
"And so I said, 'Everybody, wear your Climbing Mavericks shirts, we're going to be up there — right up at the front,'" Vu said.
Winning the prize money enabled the Climbing Mavericks to become a "legit club," Vu said. The club used the money to advertise at the 2019 Fall UTA Activity Fair with banners, T-shirts and stickers, which in turn more than doubled their members.
The club's membership increase has stayed steady despite the intensity of the sport, Alpuche said.
Rock climbing is an activity that may surprise people as being harder than it looks, Vu said. Even though climbing harder routes requires more muscle, lifting weights plays no part in her routine.
"A lot of rock climbing is muscle building," Vu said. "People are always like, 'I'm not strong enough.' So I'm like, 'Okay, so just go practice, and you'll get stronger just from climbing.'"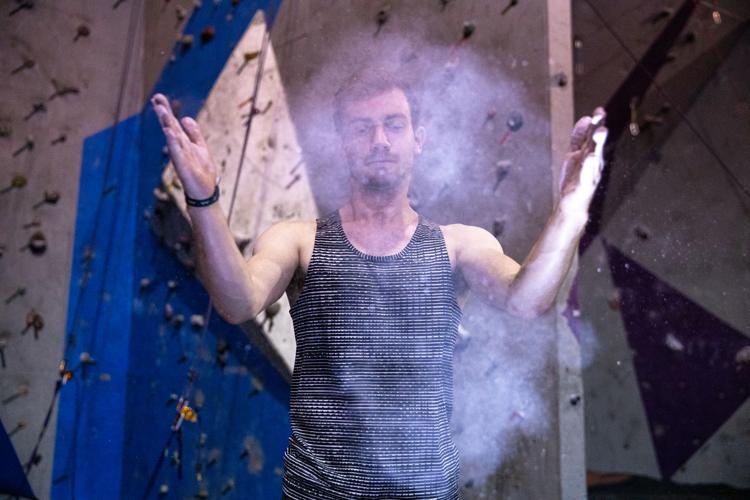 Vu said that all she does is climb, and the effects it has on her body just come naturally.
"Within two months, I lost eight pounds," she said. "But then I also gained 15 pounds of muscle."
Vu refers to this as her "healthy freshman 15."
There are also many things to watch out for when participating in the activity, and the club teaches various tips and techniques to help members make the climb to the top, Vu said.
"Last week, we taught techniques in footwork," she said. "This week, we taught how to breathe."
Vu said breathing is important to remember because many people tense up and stop breathing while climbing, similarly to when lifting weights.
"That's how people get really tired on the wall," she said. "They forget to breathe."
Learning good rock climbing habits is especially important for club members that attend scrimmages and competitions, such as Schmoeger and club president Aries Ivy. Schmoeger attended her first competition this fall.
Ivy said he climbs for that sense of accomplishment when he gets to the top, but Vu said that for her, rock climbing is about the change in routine.
"I get really, really bored working out upstairs at the MAC," Vu said. "The rock climb is always different."
With so many new faces at the rock wall, Alpuche said that he's excited by the boost in interest of the sport.
"Looking back even like two, three years ago, climbing wasn't as popular," he said. "Now it's getting big, our local gyms are getting filled out with families and kids, and so the kids hopefully will enjoy it and carry it on."
@Sam_Knowles00